15 Easy Ways To Use Black Garlic
We've teamed up with Balsajo to create a delicious recipe for a Balsajo Black Garlic Burger. Black garlic is made by slow-cooking garlic bulbs in an oven, creating sticky black cloves which have a gorgeous, complex and strong flavour which is surprisingly unlike the usual garlic taste people are familiar with.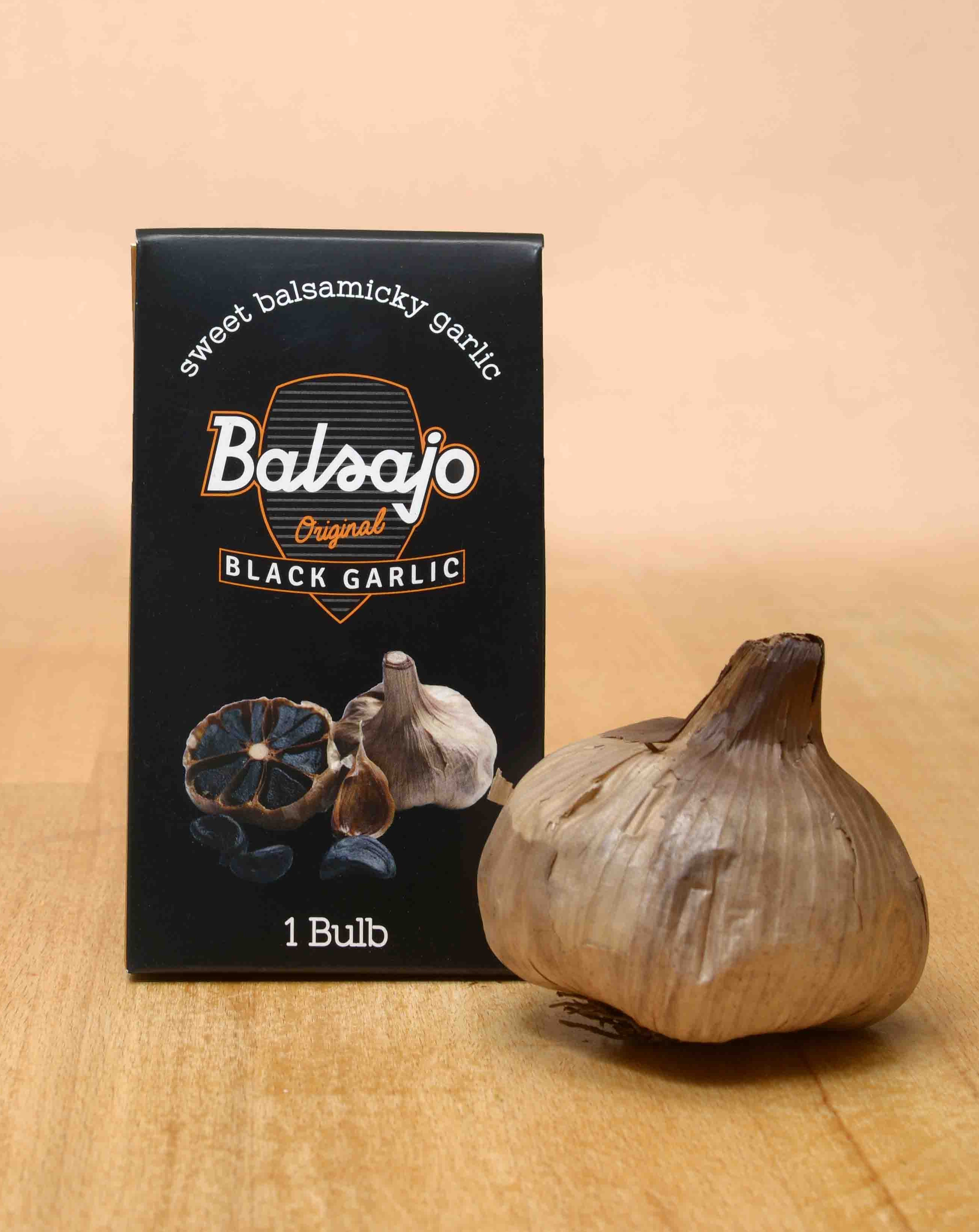 Using black garlic in recipes
Although it has a totally unique taste, there's a huge range of ways black garlic can be used – the experts at Balsajo are masters of the stuff.
Balsajo have shared with us their 15 top tips for easy ways to bring black garlic into your kitchen – check them out below:
Mash some cloves with some soy sauce and chilli for an alternative stir-fry sauce.

Combine cloves with cream cheese and herbs for a tasty dip.
Puree some cloves with oil to create a paste then smear onto chicken or fish before roasting.
Mash a few cloves into a meatball mixture.


Slice thinly and use to top salads.
Add to cheese on toast for a special twist.
Dip into melted dark chocolate for a sweet taste sensation (try it with some Green & Blacks 70% Cocoa Dark Chocolate, available in the Gousto Marketplace).
Blend some cloves with mayo and serve with burgers or chips.
Add a few cloves into macaroni cheese or cauliflower cheese.
Pair with cheese such as on a cheeseboard replacing chutney with black garlic.
Add a sprinkle of water to cloves and blend with a good quality olive oil for an alternative salad dressing.
Mix crushed cloves into a homemade tomato sauce and use with pasta or spread as a sauce base on a pizza.
Pop the delicious cloves straight in your mouth!
Use it in your own culinary experiments…Let us know how you like to use black garlic in the comments section below!
Discover recipes with more exciting ingredients like black garlic in our weekly menu.