Homemade Gin & Tonic, Basil, Lime & Strawberry Popsicle Recipe
There's no shame in being envious of that joy children have when they get an ice lolly on a hot day. We all remember that feeling from when we were younger, and (even though there's still real pleasure in enjoying a popsicle) it's just not quite the same today as it was when we were kids…ah to be young, eh!
We've come up with a devilishly simple recipe to make popsicles 'for grown ups' (i.e. laced with gin). They look amazing too, with slices of lime, strawberries and a whole basil leaf frozen within each popsicle. Everyone loves a gin and tonic in the sunshine – why not add some interesting flavours to compliment the classic cocktail and then whack it in the freezer?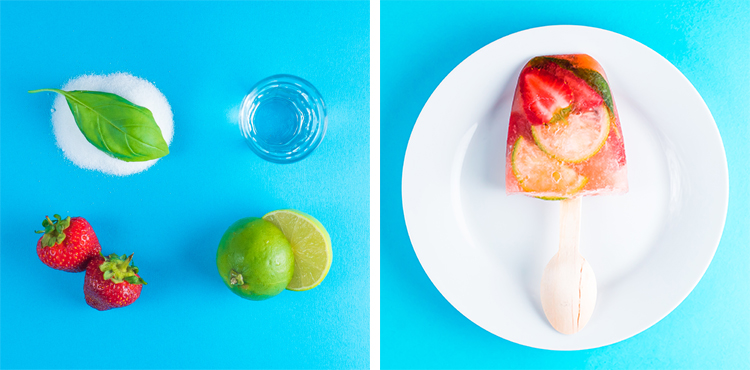 We've decided to spruce our gin and tonic popsicles up by adding basil as well as the typical lime to give our homemade ice pops a more intense flavour. Watch out – these should still freeze overnight with nearly a shot of gin in each one – so while they may look innocent, they really pack a punch!
The strawberries don't just add great colour, but also give the popsicles a sweetness which reduces the bitter edge you'd typically find when sipping on a g&t. This will ensure you're not only having a drink, but also a refreshing and cooling summery treat!
If you've got kids, make a batch of these and next time they're enjoying an ice lolly (*don't let them get their hands on the boozy ones though!) you can match their joy with a dose of your own (in frozen gin form) with one of these homemade popsicles.
Ingredients (makes 4-6 popsicles): 
25g sugar
16 strawberries
2 limes
4 basil leaves
100ml gin (or less!)
2 tonic cans
Method:
1. Boil a kettle. Put the sugar into a jug, add a splash of boiled water and stir until the sugar has dissolved. Set aside.
2. Slice the strawberries length ways. Cut one lime in half, and the other into slices.
3. Squeeze the lime halves into jug of sugar water.
4. Add the gin and tonic to the jug too.
5. Put one basil leaf into each popsicle mould. Then add some strawberry pieces and a couple of lime slices into each too.
6. Stir the gin & tonic mixture and pour it into the moulds – fill these to the brim!
7. Push one wooden spoon or popsicle stick into each. Freeze (ideally overnight).
8. Once frozen, enjoy!!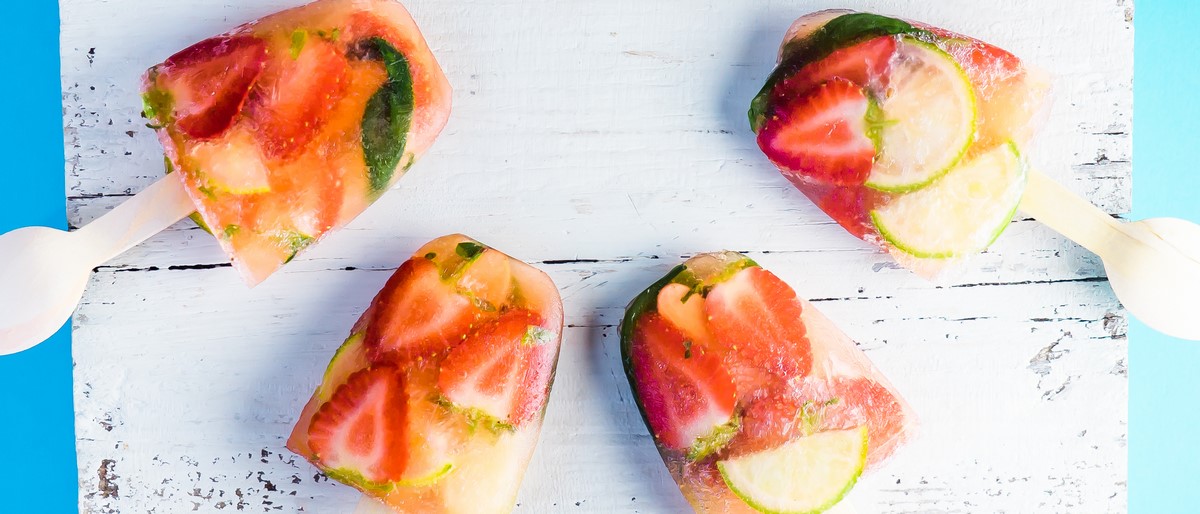 ---
Did you know you can get both ice pops and alcoholic refreshments in the Gousto Marketplace? We launched wine in the Gousto Marketplace back in September 2015 and every week we add exciting and unique new items like Peppermonger Indonesian Long Pepper and Smooze Simply Coconut Fruit Ice.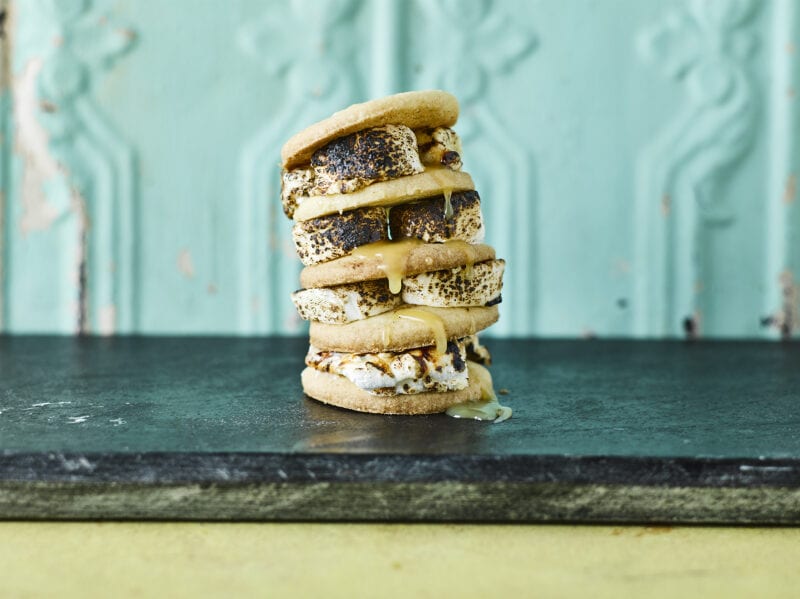 For a sweet, summery twist on a classic American campfire treat, take a look at our Lemon Meringue S'mores recipe!