The Life Of A Food Photographer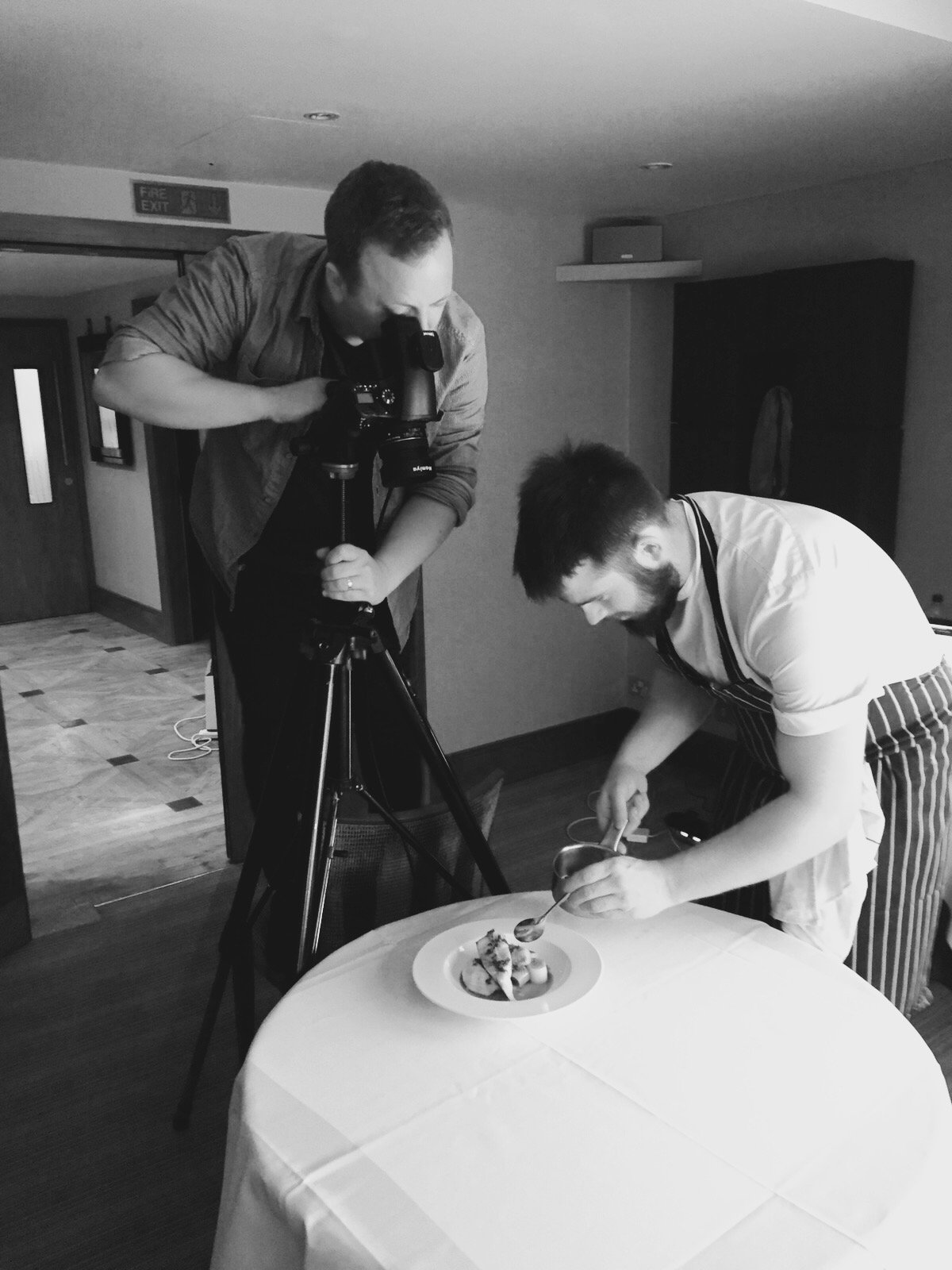 Mike English is one of the UK's top food photographers, with a client list that reads like a Who's Who of British cooking. From stars of the blogosphere like Deliciously Ella, The Body Coach and the Hemsley Sisters to culinary institutions like BBC Good Food and Waitrose, Mike's been the man behind the lens for some of their finest images. He's also responsible for much of Gousto's food photography, working side by side with Chef Alice to capture her beautifully styled dishes on camera.
But what's life actually like as a food photographer? Is it all celebrity and cakes? We caught up with Mike to find out more about his mouth-watering job and hear some of his stories from the wonderful world of food.
How did you get started as a food photographer?
Ten years ago I was working for a fashion studio where lots of shoots took place: Gok Wan's How to Look Good Naked, Vogue, Remington, etc. I was looking for a way out as I was on less than minimum wage and one day a food photographer booked by M&S began shooting at the studio. At the end of the shoot, M&S kindly offered me the rest of the cooked food to take home. As a penniless 20 year old, I was overwhelmed. Free food for the week – the love of food photography stemmed from there!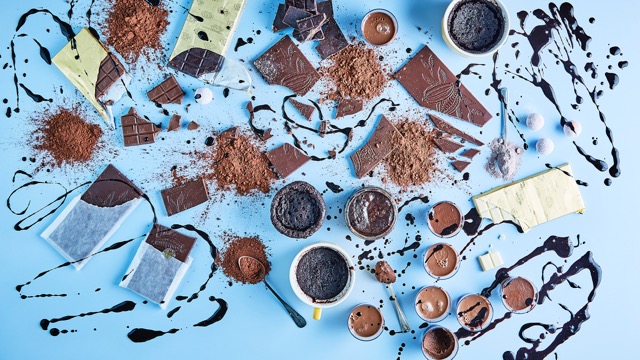 What advice would you give someone looking to get into food photography?
It's not just about being a photographer anymore; you need to be an accountant, your own PR company, PA and negotiator/agent. It's important to focus on these other skills as well, as they will contribute to your success as much as taking beautiful photos. Also – when it comes to finding clients, think outside the box. Your client may not be a food magazine, it could be a book publisher, a famous chef, a famous food stylist, a hotel…or a recipe kit company!
 
What does a normal week look like for you? 
The great thing about this job is no week is the same. One week you could be shooting every day for a book about spiralizing, the next you could have a different job with a different client each day.

Best thing about the job?
The people – both regulars and new contacts. It's soppy but I've made some true friends along the way. I may be a freelancer but working with a team is what I enjoy most. 
…Worst thing about the job?
Chasing money or an image being miscredited, or not being credited at all!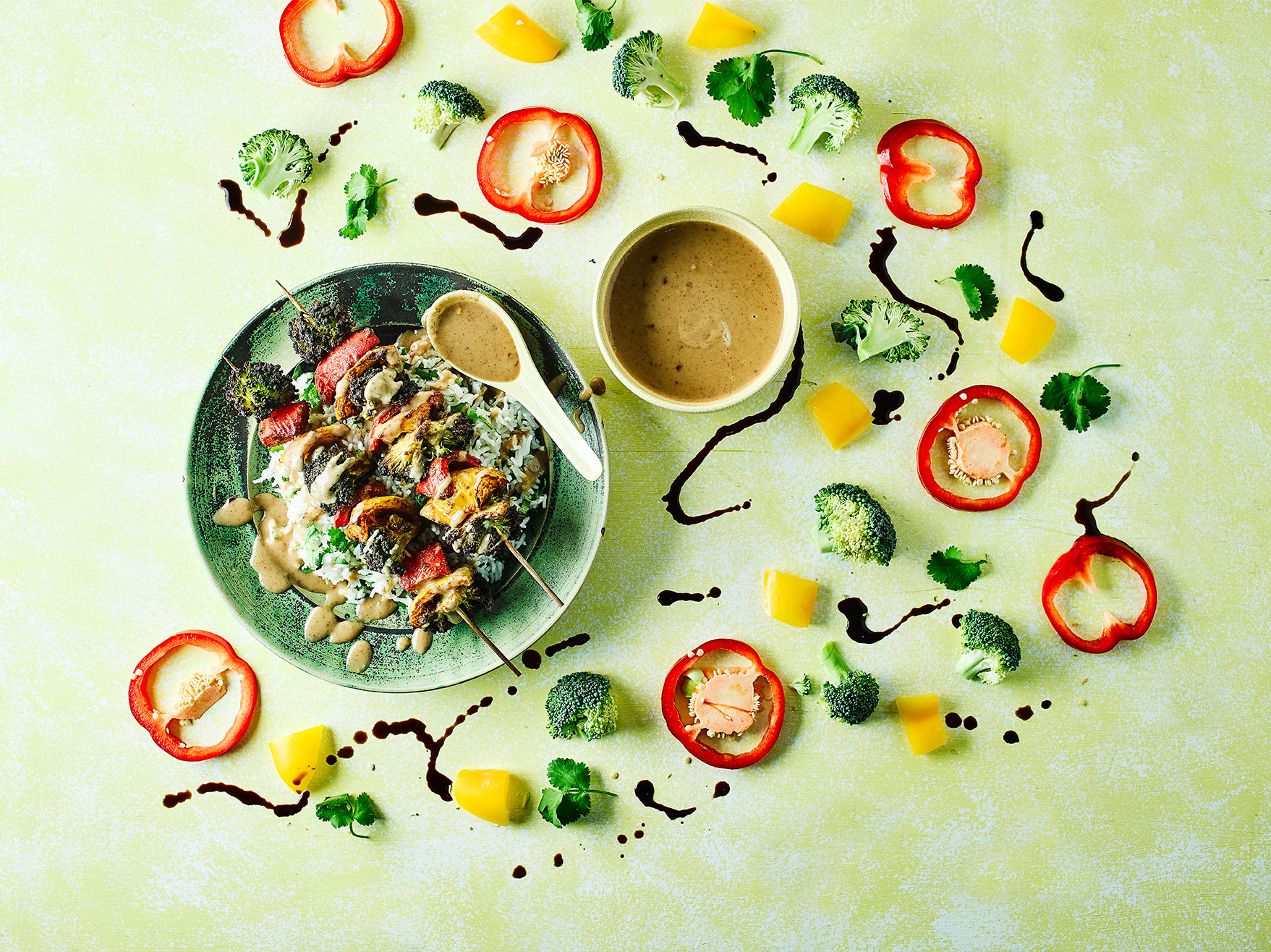 Favourite shoot you've been on, and favourite shot ever?
I recently shot a feature for a partnership between Prestat chocolates and Coleman Douglas Pearls. Chocolate melts far too quickly and pearls catch the light in unusual ways so it was technically one of the most challenging shoots I've had so far, but after a long day of work the end result was perfection. And the wife enjoyed the chocolates after!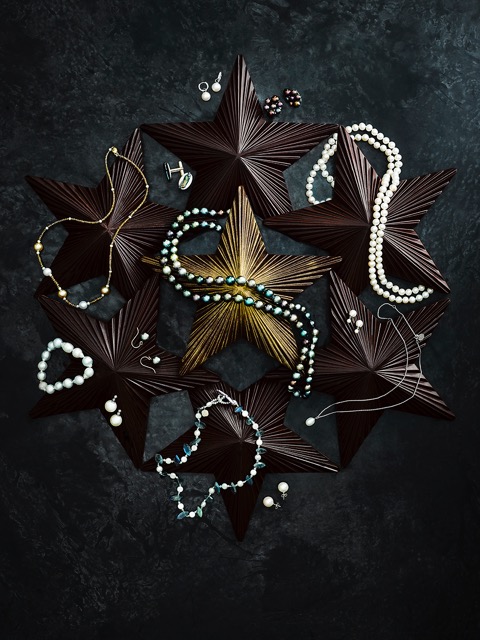 Any funny stories from the field you can share?
The studio I worked at was next to Orlando Bloom's apartment. One day the whole studio and its car park flooded. I was helping a courier with the delivery of some props and saw Mr. Bloom across the way. He was stuck in the other side of the flood water. So I hopped over and piggy backed him across a flooded car park. 
You must get a massive insight into the food industry as a whole – do you see any food trends emerging at the moment from your shoots?
Obviously spiralizing remains ever present and it will be interesting to see how this develops with companies bringing new and more creative spiralizers out. The other new trend I'm seeing, as more people are having food on the move, is Buddha Bowls and power salads – small snacky bowls of food that are easy to hold and eat at your lap or at your desk. 
Has the preferred style of shots changed over time?
Yes, absolutely. The '80s and '90s were the years of the "Dutch tilt", being pictures taken on the slant using an orange Kodachrome look. In the '00s shots were all shabby chic on white props and backgrounds with the only focus of colour being in the food. Today, colour is coming back! In both food and props, publishers are keen to show an interaction or people's involvement with the food. It's all about creating food memories, or a story.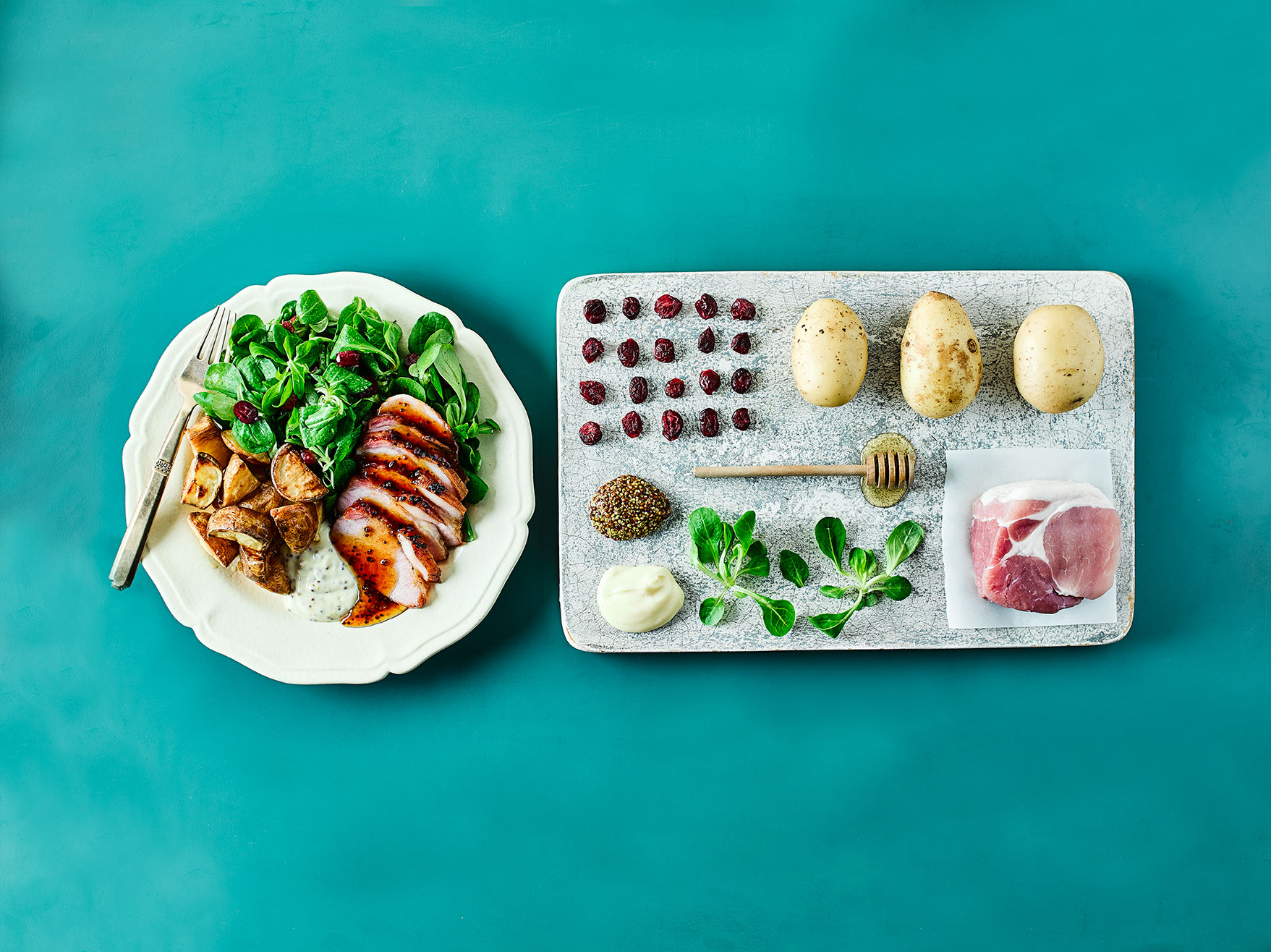 What's the most ridiculous thing you've ever been asked to photograph for a client?
To take a photograph, of an actual photograph, inside a book.
Anything else you'd like to add?
One of my most flattering moments was when a friend on the tube sent me a WhatsApp image with the Gousto outdoor ad. It felt great to see an ad, of mine, out there in the most public domain.
Thanks Mike!
---
Mike is unavailable for weddings or bar mitzvahs, but he can take a mean photo of a (birthday) cake. You can find out more about Mike's work on his website.
Take a look at the Gousto menu to see some more of Mike's awesome food photography, or check out his snaps in our blog recipes for Rosewater & Earl Grey Kulfi, Barbecue Jerk Pineapple With Chocolate Rum Sauce or Lemon Meringue S'mores.
If you liked this post, check out Chef Alice's post 'Food Styling Tips: A Beginner's Guide'.