3 Quick and Easy Breakfast Ideas
A wise man once said, "Change doesn't happen overnight, but it does happen over breakfast". We've put together some healthy alternative breakfasts that are full of flavour but ready in minutes, so you can start the day (and the year) with a spring in your step and time to spare.
---
2-Ingredient Banana Pancakes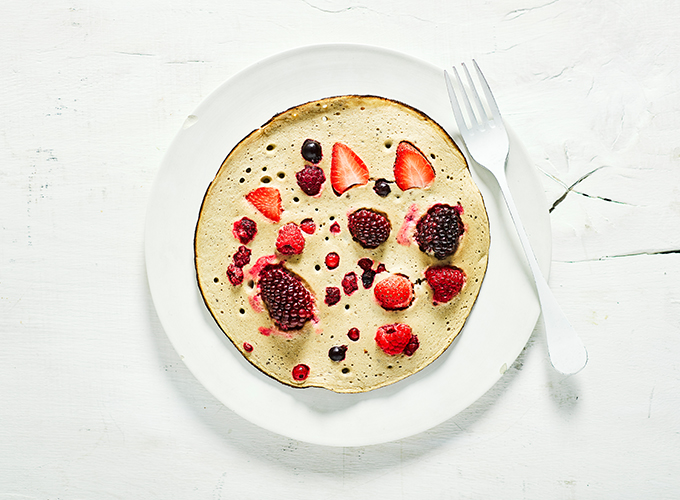 Ingredients (makes 1 serving):
one banana
2 eggs
(optional) frozen berries or 1/2 a banana
Method:
Mash up a banana, mix it with 2 eggs and pan-fry as you would a pancake.
The result is light, flour-free and high in protein. If you're not an excellent flipper, just cook one half and pop it under the grill to finish – easy. Add a chopped banana or frozen berries for a little extra colour and flavour if you like!
---
Healthy Day Hollandaise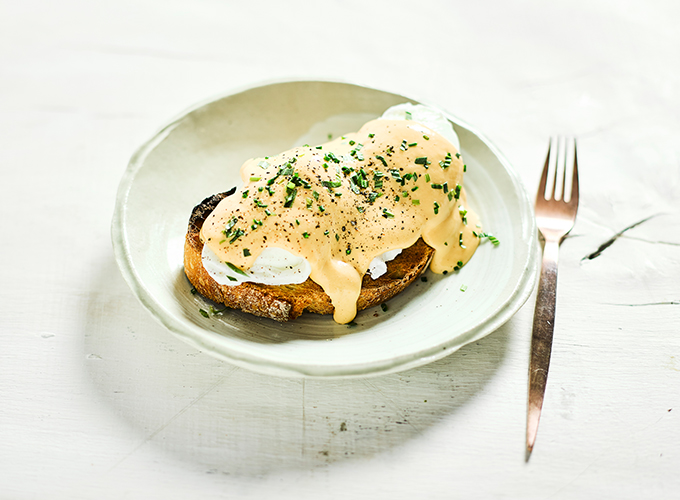 Ingredients (makes 1 serving):
one egg yolk
100ml Greek yoghurt
Method:
Mix an egg yolk, 100ml Greek yoghurt and a knob of butter in a heatproof bowl over simmering water
Whisk for 5-10 minutes or until thickened, then remove from the heat and season with salt and pepper.
Tip: Pour over poached eggs on toast and garnish with chives for a gourmet healthy breakfast. 
---
Overnight Oats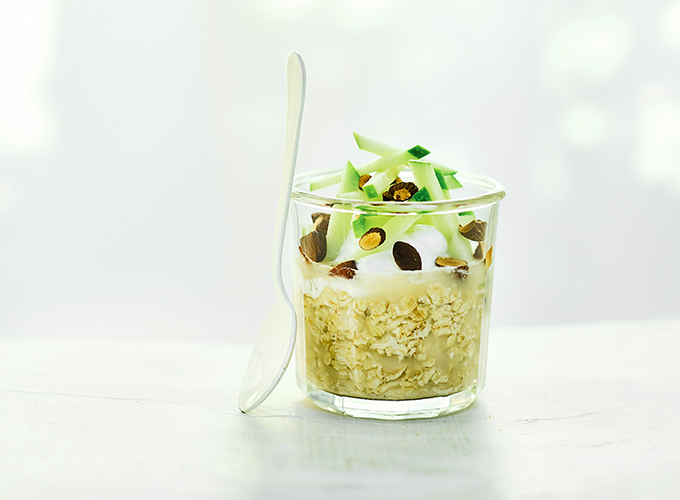 Ingredients (makes 1 serving):
1 cup jumbo oats
1 cup apple juice
fresh fruit and nuts
Method:
Pour a cup of apple juice over a cup of jumbo oats and leave in the fridge overnight. Come morning, they'll be plumped up
Mix them with a spoonful of yoghurt and serve with fresh fruits and nuts (we like a Granny Smith apple and toasted almonds..)
---
Give these a go and let us know how you get on in the comments! If you're after some other great breakfast recipes, why not have a look at our posts on how to make Crispy Hash Browns, Easy Banana Bread, or Healthy Breakfast Muffins.