6 Recipes With Classic Ingredient Pairings
Our talented chefs have created hundreds of incredible recipes (and they're coming up with even more every week!), but there's one key principle that makes most of their dishes work so well: balance.
Some ingredients and flavours just don't work together, while other pairings are so successful that they've reappeared in recipes across the world. Check out the classic ingredient pairings used in these 6 recipes:
1. Tomato Risotto, Mozzarella & Basil Oil

Why it works: The distinctive, acidic taste of sweet tomatoes are the opposite of milky, mild mozzarella – they contrast each other beautifully. Arguably the most famous Italian combination, tomatoes and mozzarella are used in this risotto alongside basil oil which has a headiness that adds a fresh, aromatic edge.
2. Melty Mushrooms, Steak & Blue Cheese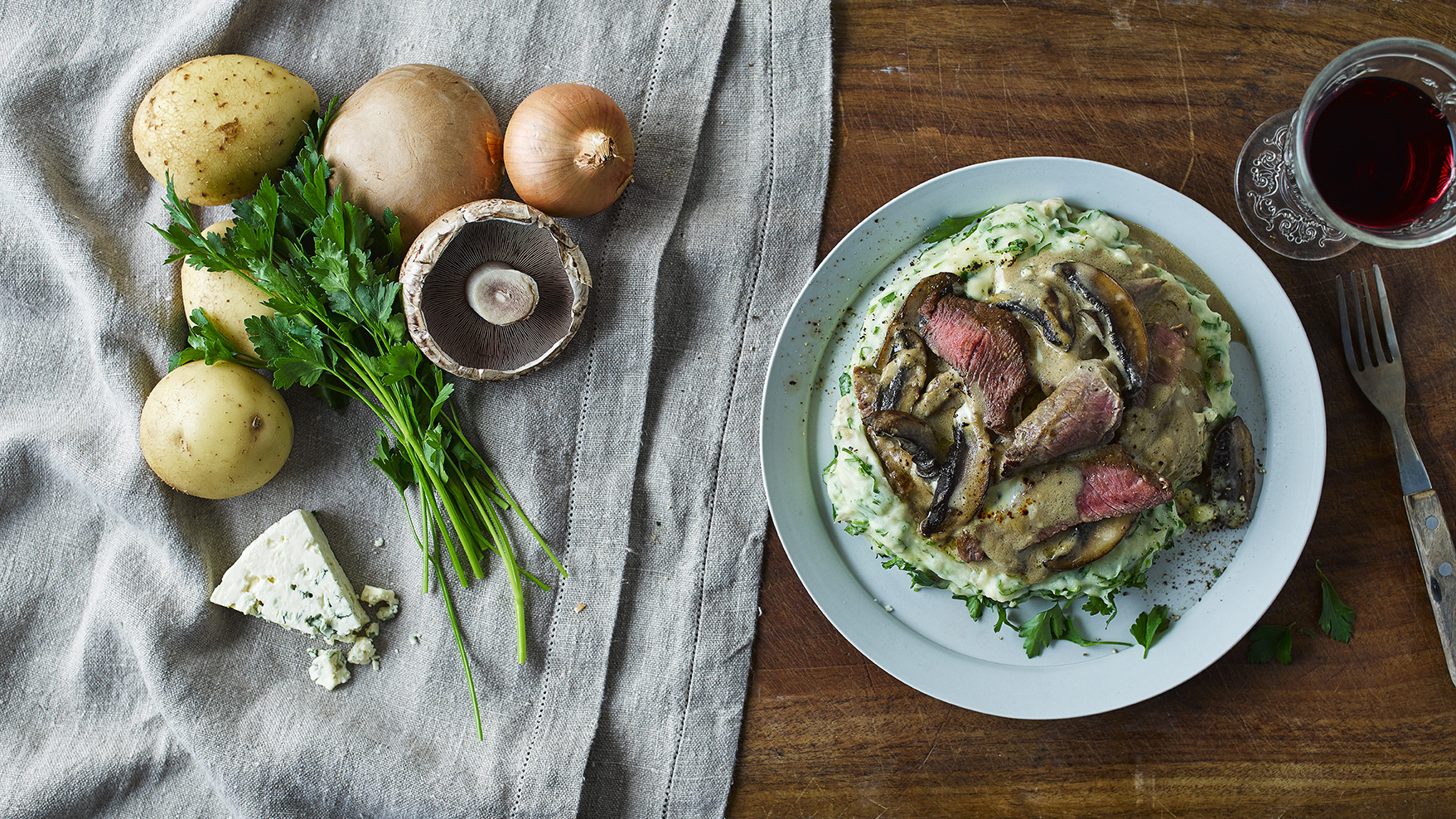 Why it works: Steak is perfectly enhanced by robust flavour – think of some its most popular accompaniments like peppercorn sauce, garlic butter or bearnaise sauce. Here, earthy mushrooms add depth while salty blue cheese which acts as a seasoning.
3. Rosemary Lamb Meatballs & Mint Sauce
Why it works: Tart, fresh mint sauce cuts through rich lamb fat without overpowering the subtle flavour of the lamb. The combination is most well-known in a lamb Sunday Roast, but can work just as effectively in other dishes, as it does in this meatball recipe alongside roasted rosemary and salt covered potato slices.
4. Pepper, Tomato & Goats' Cheese Risotto
Why it works: The sweetness of red pepper works with the creamy tanginess of goats' cheese because they're polar opposites in terms of flavour and texture. Tomato forms a great base in this recipe, really letting this perfect pairing shine as ingredients.
5. Crispy French Tarragon Chicken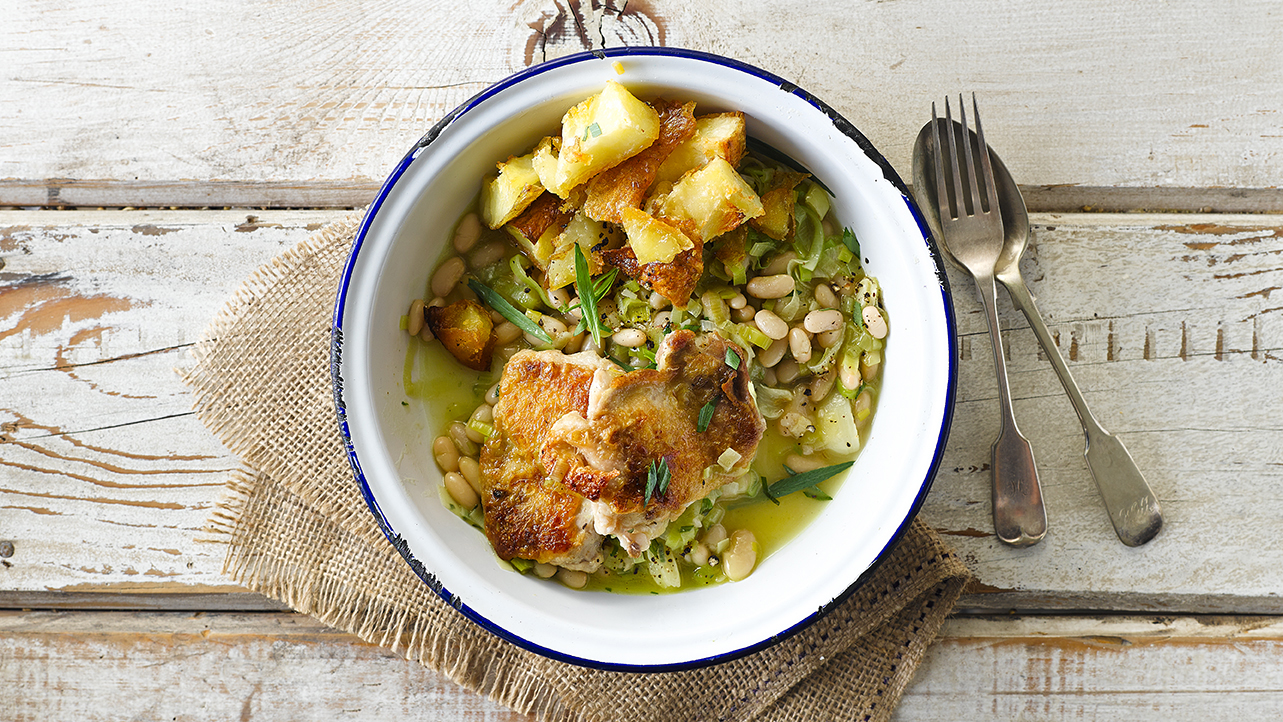 Why it works: The fresh, grassy and aniseed-like taste of tarragon compliments chicken because it punches high, lifting the flavour of a dish. Without something to do this buttery, salty chicken can sometimes be a little bland. This pairing of chicken and tarragon often appears in simple dishes, as it needs little else to create a delicious, balanced mouthful.
6. Pork Steaks With Apple Sauce & Cheese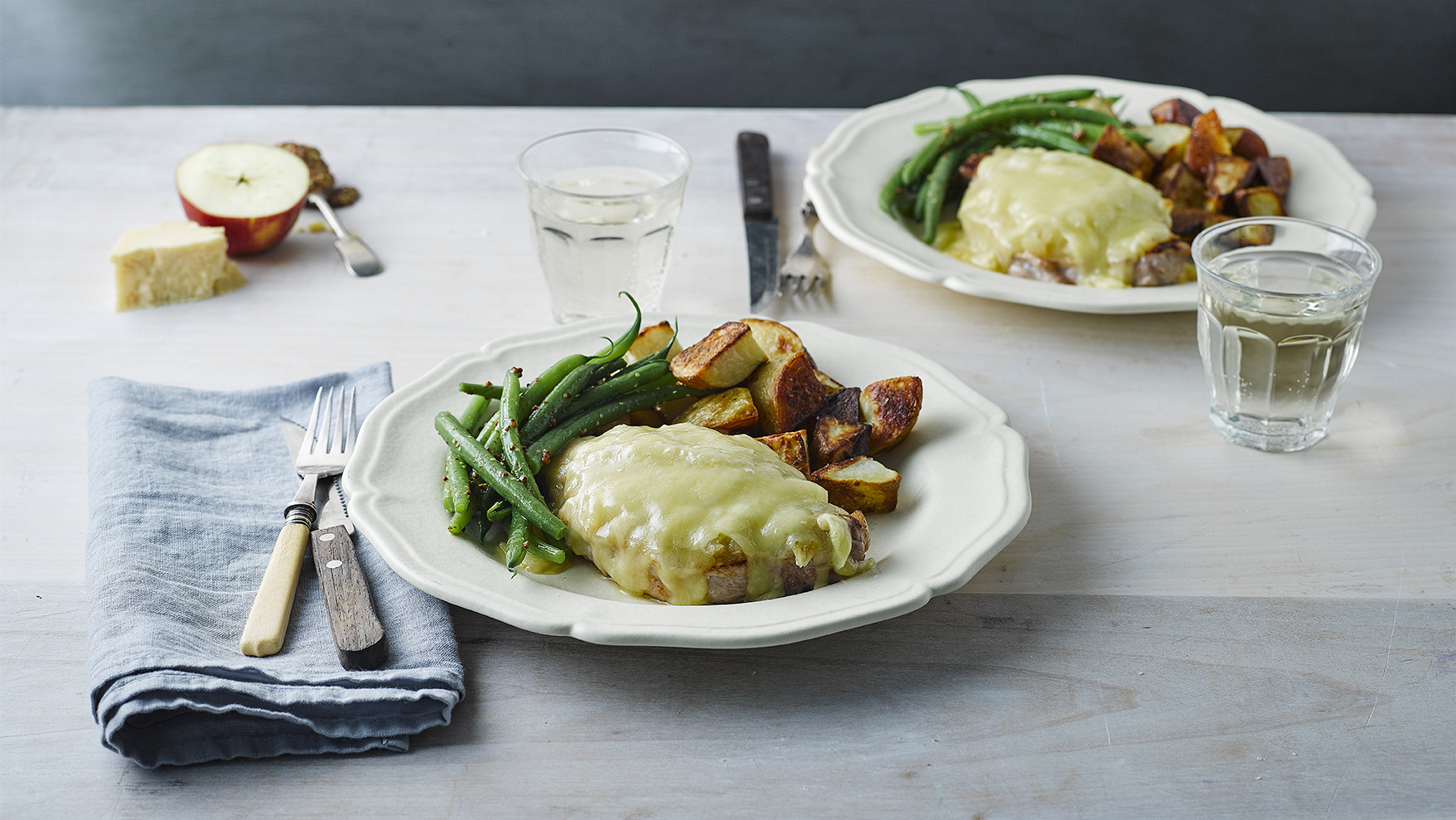 Why it works: Both sweet and sharp, apple pairs well with pork because it's a meat with quite a subtle flavour, but one that is made rich by its fat. The apple cuts through this richness, bringing out the delicious taste of the meat. In this dish, the cheese topping acts as a seasoning – a nice extra bit of indulgence!
---
There are of other fantastic ingredient pairings you can use in your cooking; have a look at which combinations we use in our recipes on this week's menu: