5 Recipes With Unusual Ingredient Pairings (That Actually Work!)
Take a look at the unusual ingredient pairings below that we use in five Gousto recipes to create finished dishes that are utterly delicious. Click the pictures to see the full recipes each of the pairings is used in. You might not expect them to work, but they totally do!
1. Saffron, Crab & Clotted Cream Risotto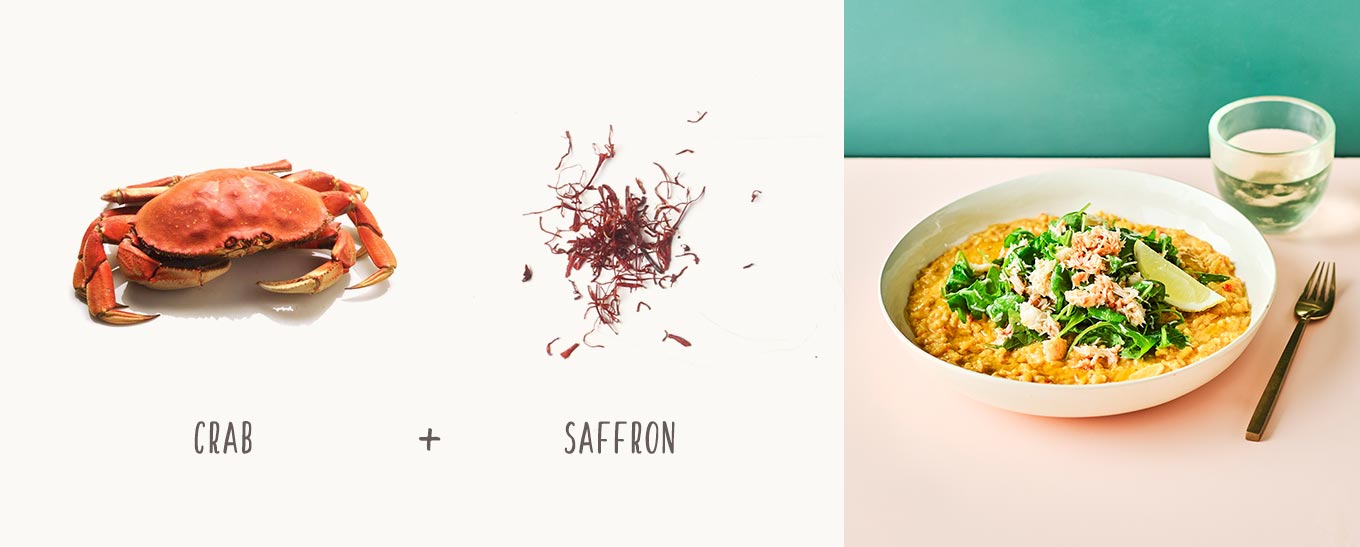 Both sweet and salty, crab meat has a delicate flavour. So too does saffron, which is musky and warm. This decadent duo of flavours gently high five each other in this golden risotto, with a result that is subtle, sophisticated and splendid.
2. Sausages, Mash & Figgy Gravy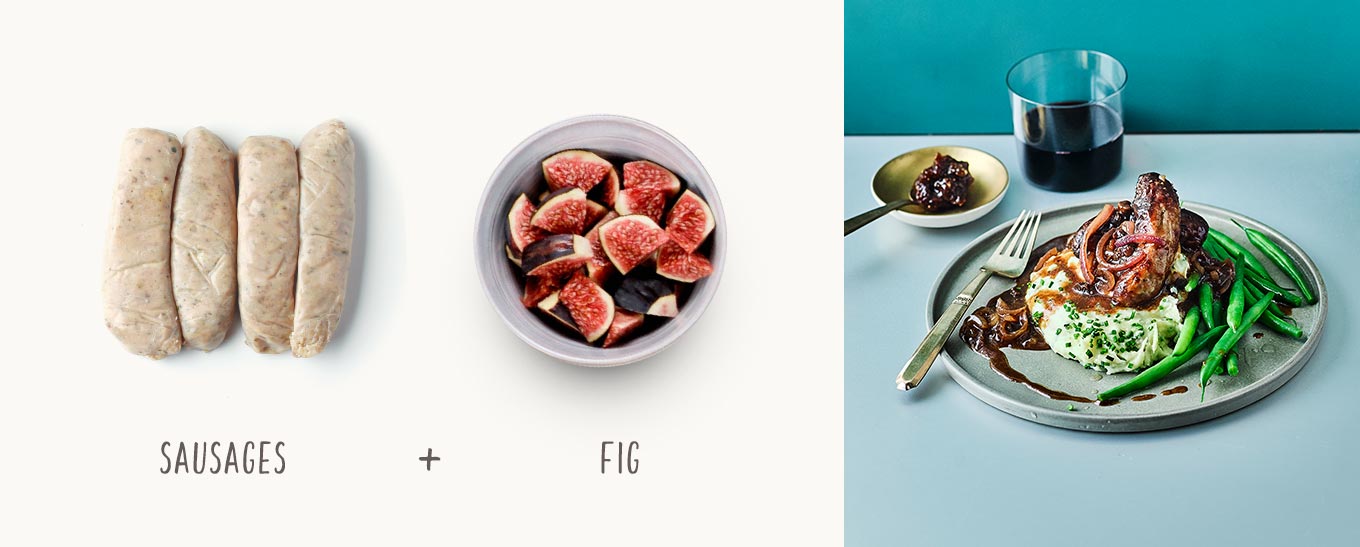 Porky bangers and the sweet, sticky flavour of fig are an unexpected match made in heaven. In this twist on the classic bangers and mash, we've added a sweet and fruity fig gravy, which complements pork in a similar way to the classic apple. Pig and fig…who knew?!
3. Green and Black's Chicken Mole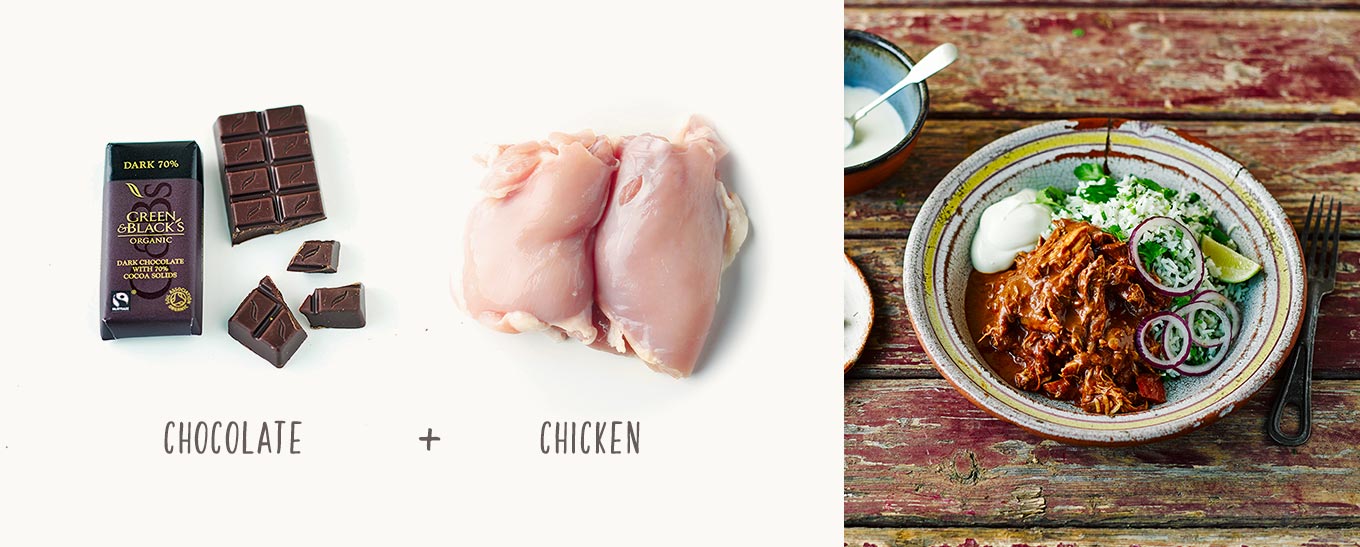 This combination features in many versions of the classic Mexican mole sauce, which has a host of different legends about its origin. Just a tiny touch of dark chocolate adds depth and richness to this pulled chicken and chilli stew, creating something dark, rich and mysterious.
4. Golden Caribbean Smoky Fish
The smoky saltiness of the crispy fish in this Caribbean inspired recipe balances brilliantly with a smooth, sweet potato mash. Each ingredient pulls in different directions, but together they create a deliciously interesting combination of sweet and savoury flavours – they're a dream team!
5. Paneer & Red Grape Curry Noodle Bowl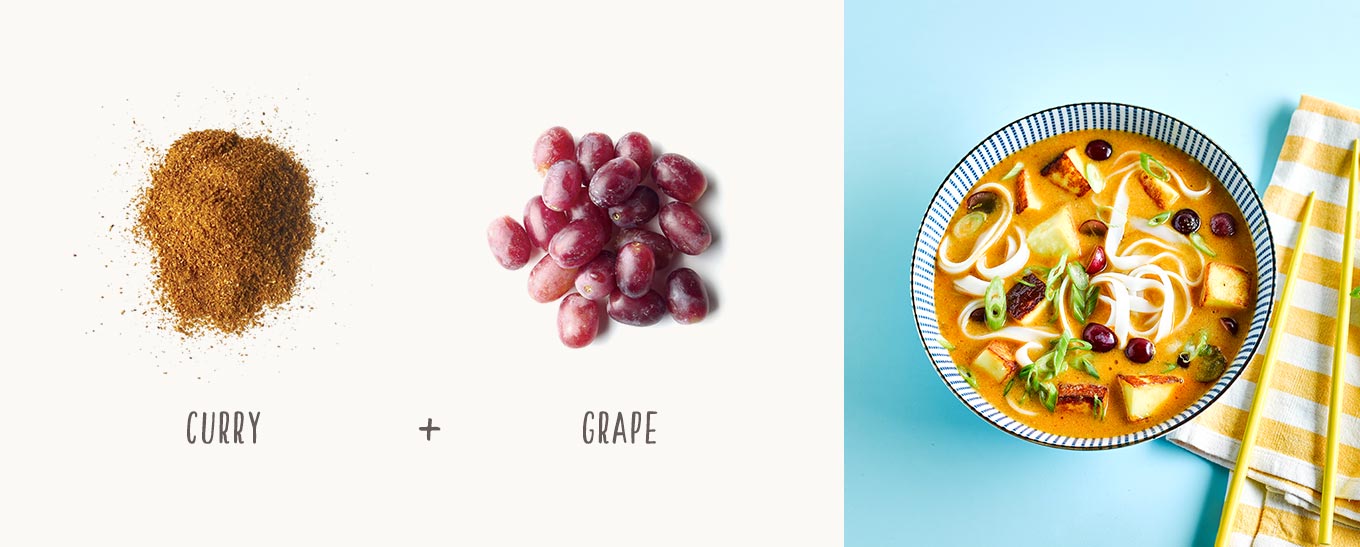 Salty, fragrant and hot, Thai curry paste is a perfect partner for the sweet, juicy taste of red grapes in this nourishing noodle bowl. This recipe is a great example of opposites attracting, and the result is an explosion of flavour.
---
Fancy giving these dishes a try? Let us know what you think of them in the comments! For some other adventurous recipes, take a look at our Around the World in 8 Dishes post.