Propercorn Marshmallow Melts
We've teamed up with Propercorn to bring their Sweet & Salty flavour popcorn into every Gousto box for free – for a limited time only! It's first come, first serve, so order a box now if you want to get your hands on one of their properly good bags of popcorn. If you get some popcorn in your next box let us know about it in the comments, or on Facebook or Twitter!
Propercorn exploded into the snack world a few years ago, and in no time at all their innovative flavourings have swept the competition away. They've made a healthy and – dare I say it – even tastier version of the classic treat which adults and kids alike are enjoying guilt-free.
Popcorn is a must. But we've got something bigger and gooier in mind. Our friends at Propercorn have inspired us to create these. Propercorn marshmallow melts. Light, chewy and fun. They are little cloud-like morsels of pure joy.
If you fancy joining us, follow this recipe below…

Serves: 6
Prep time: 10 mins
Chilling time: 20 mins
Ingredients:
45g butter
1 packet of popcorn
200g mini marshmellows
Cooking Method:
Line an 8" square baking tray with parchment paper
Melt the butter in a pot over a low heat
Add the marhsmellows and stir them a little for a couple of mins or until they've melted right down
Remove the pot from the heat and stir in the popcorn
Press the mixture into your baking dish and press it down until it's evenly flatterned
Leave to cool for 20 minutes, then cut into squares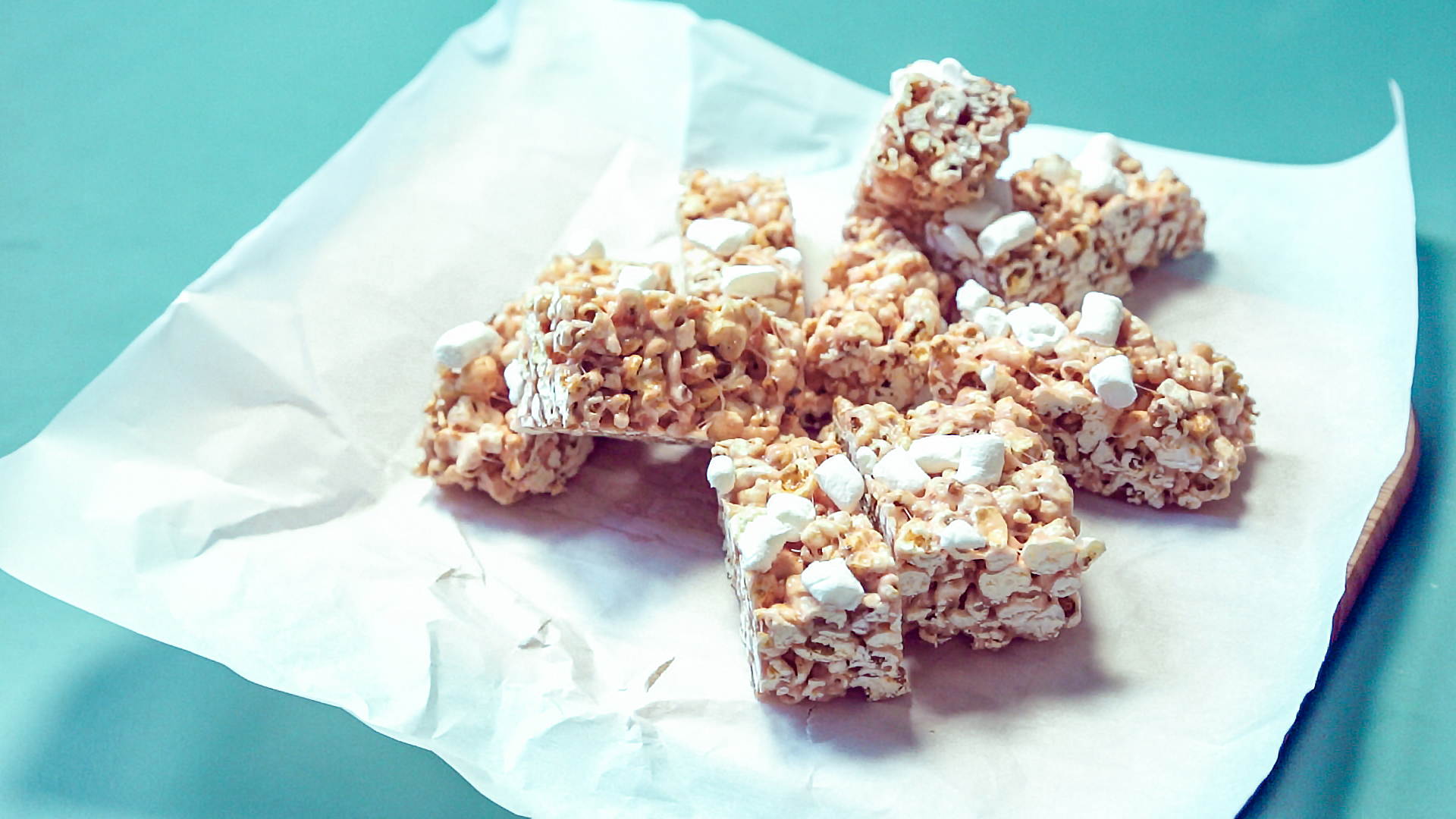 ---
Let us know what you think about this easy popcorn recipe in the comments, and a big thanks to Propercorn for providing the awesome healthy popcorn!
Looking for more treat type recipes like this? How about our Super Simple Chocolate Mousse, Momma Mariaux's Homemade Marshmallows, or our Classic Sticky Toffee Pudding Recipe…