3 Amazing Christmas Canapes
Sure, over Christmas it's the big dinners that steal the show, but let's not forget how impressive (not to mention how fun!) it can be to put together a few clever canapes for your friends and family, to keep their tastebuds on their toes before the main course.
Christmas canapé ideas
Nail nibbles this Christmas with these simple and stylish crowd-pleasers! Not sure you can handle making lots of fiddly little snacks? Don't worry, these three are dead simple – yes, you can(ape)!
Gift Wrapped Dates

Sweet, sticky, salty and melty, with a little nutty treat inside. Make loads, these guys are addictive and then some…
Ingredients:
Medjool dates, blue cheese, pecan nuts, prosciutto ham
Method:
Push the stones out of the dates, fill the centre with blue cheese and push a pecan inside where the stone once was
Cut a slice of prosciutto in two, lengthways
Wrap the prosciutto tightly around the date and bake in the oven at 180°C for about 10 min or until the cheese has started to just melt
---
Cool Salmon Bites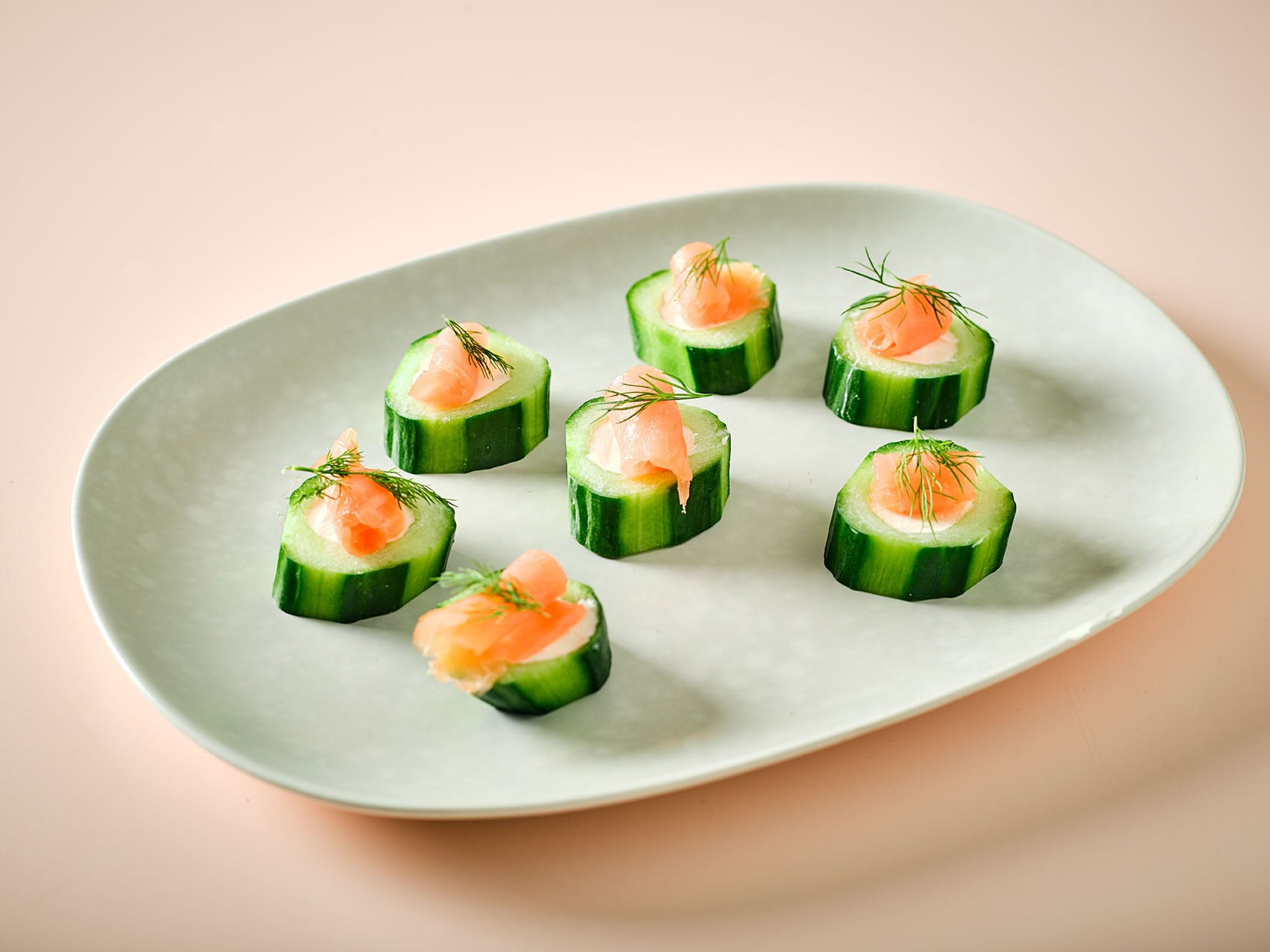 Chill out while you effortlessly serve up these cool, creamy, crunchy bites.
Ingredients:
Smoked salmon, cucumber, cream cheese, lemon, dill, black pepper
Method:
Cut the cucumber into large rounds, scoop out some of the inner seeds with a teaspoon and fill the hole with cream cheese
Tip: scrape some cream cheese over with a knife for a smooth finish
Top with smoked salmon and add a squeeze of lemon, a frond of dill and a grind of black pepper
---
Clementine & Goats Cheese Boats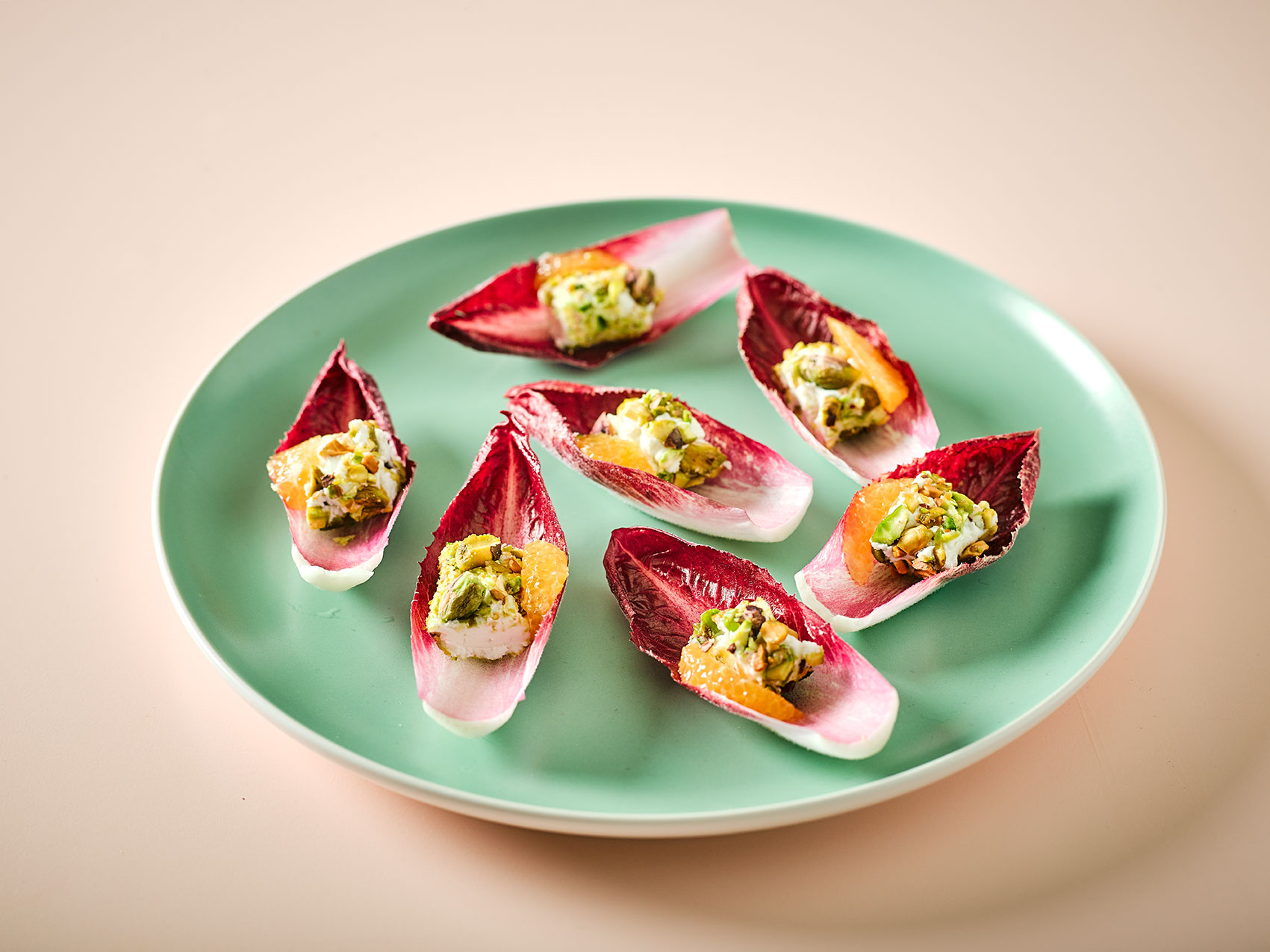 This canape and its ingredients are dripping with class, but it's really nothing more than some bits and bobs cleverly put together.
Ingredients:
 Toasted pistachios, soft mild goats' cheese, clementine, red chicory
Method:
Roll some soft, mild goats' cheese into a thin log
Chop your toasted pistachios roughly and roll the goats' cheese in them
Separate the chicory leaves, add the goats cheese and a wedge of clementine
---
Once you've amused a few bouches with these canapes, you'll have set the bar pretty high for the rest of your Christmas cooking! Make sure you live up to expectations for vegetarians with our Christmas Vegetarian Pithivier, and wow people with our Snowmanna Cotta (yup, that's a panna cotta that looks like a snowman – it's pretty cool…). If all else fails, just get everyone drinking eggnog!