Gousto's Journey To A More Sustainable Recipe Box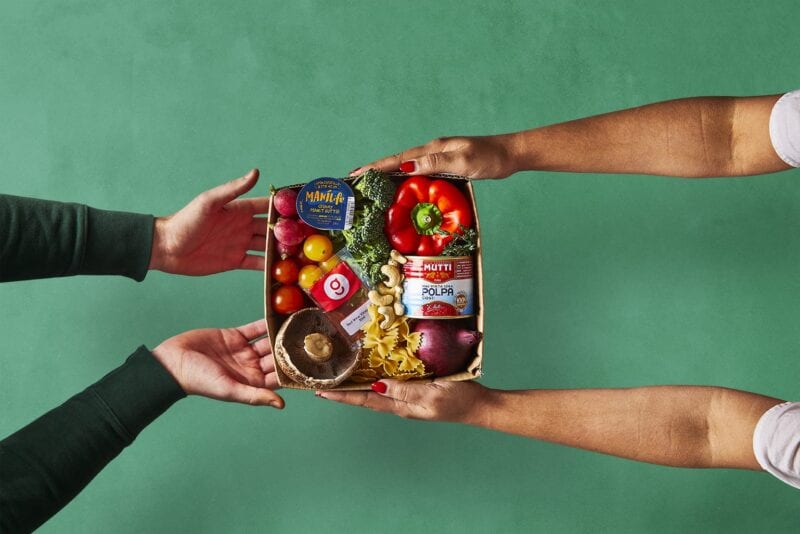 Here at Gousto, we're on a mission to make the food in our boxes more sustainable. We believe that a passion for food is about more than flavour – it's about where food comes from and how the journey from fresh produce to a full plate affects the planet.
We've always been passionate about reducing food waste. As big foodies, the idea of perfectly good food ending up in landfills didn't sit right with us. Six years on, we're proud to say we've helped thousands of UK families serve up nutritious, home-cooked meals, without food waste. But sustainability is about more than this issue alone, that's why we're working towards environmentally friendly solutions in all areas of our business…
#1 Sustainable Printing
We print our recipe cards with Seacourt, the world's leading sustainable printer. Seacourt's factory is powered by 100% renewable energy and the printing process is totally waterless, produces zero landfill waste, and has a net positive carbon footprint. This means each Gousto recipe card has a positive impact on the environment.
#2 Intelligent Packaging
Thanks to a lot of hard work from our tech team we've developed a whole new system to categorise each and every ingredient in our factory. This means we can calculate the box size more accurately and save on space in our delivery trucks.
This intelligent new way of packing means we now need fewer lorries to deliver the same number of delicious recipes. You can read more about this technical wizardry on the Gousto Tech Blog.
#3 Cardboard Punnets
We test each of our packaging ideas rigorously before they end up in your box. We have high standards and we need to be sure that the solutions we roll out keep our fresh produce…well, fresh. Our cardboard tomato punnets are one of our many tried-and-tested upgrades, helping us reduce the plastic from our tomato packaging by 79%.
#4 Smaller Sachets
We've switched suppliers for our sauce sachets, so now you get the same amount of liquid, with half the plastic. And standing hand in hand with your new sauce sachets, we've also reduced the plastic in the packaging for our herbs by an average of 25%.
#5 Loose Potatoes
A few of you have already noticed there's been a big change with our potatoes. We've stripped away the plastic so they now come loose in your box, putting us one big step closer to fulfilling our plastic pledge.
#6 Doubling up
Our next brainwave means we've reduced the plastic needed for sending bread. We now double up rolls! So if a recipe needs two, we can send them in one pack, rather than sending you two packs, with one roll in each.
#7 No More Multiple Mayos
We will no longer be sending out multiple mayo packets. From now on, you'll receive a sachet that has the right amount of mayonnaise for your recipe. This is another small change that we hope will make a positive difference to you while you're cooking, as well as to the environment.
#8 Bye-bye to black plastic
We want to make the process of recycling our packaging easier from start to finish. That's why we've decided to move away from black plastics. You'll notice that the trays that hold your fish are now see-through, so the tray and label can be recycled.
#9 New Egg Boxes
Out with the old plastic pots and in with the new. Our egg boxes are not only adorable, they're also totally innovative and made with recycled materials. And most importantly it protects the eggs and prevents them breaking.

What's next?
It bears repeating that our number one priority is always getting your ingredients to you safe and sound. So with that in mind, we are testing out lots more exciting innovations. Keep an eye on your boxes for updates and if you see any changes that you want to share your thoughts on, get in touch or leave a comment below.
Enjoyed this? Check out more of our sustainability blog posts, such as How To Recycle Your Recipe Box and 9 Simple Ways To Reduce Plastic Waste.