4 Steps To Our More Sustainable Recipe Box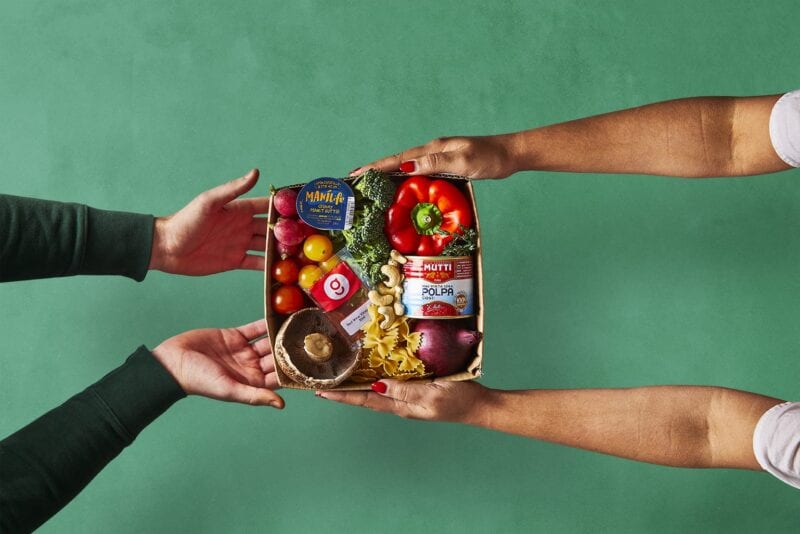 If you have a passion for food then it follows that you have an interest in where that food comes from and how it impacts our planet. We're a bunch of massive foodies here at Gousto and our mission is to create the most sustainable way to enjoy the food on our tables.
Reducing the impact of food waste on the environment is something that's always been a part of our ethos, but there's more to sustainability than precisely-measured ingredients. We're proud to say that we're firmly on track to meet our plastic reduction pledge by the end of 2019, and we won't stop at packaging…
#1 Sustainable Printing
All the recipe instructions delivered in our boxes are printed with Seacourt, the world's leading sustainable printer. This means each card is printed on recycled paper using a totally waterless process, in a factory powered by 100% renewable energy, producing zero landfill waste.
They are the world's first printers to go beyond a carbon neutral impact on the environment. They not only offset their entire operational footprint – they actually add an extra 10% back through supporting forest conservation and regeneration projects.
#2 Intelligent Packaging
No one would get their delicious Gousto meals if it wasn't for the box that carries them so safely across the country. Thanks to our tech team launching a brand new system, we no longer have to prepare for the largest possible ingredient on the menu when you order a meal. This means we can calculate the right box size for your delivery, reducing the amount of air inside. Introducing this new intelligent way of packing has resulted in taking 1 in 6 of our lorries off the road!
Interested in finding out more? You can read into all the technical wizardry behind our intelligent packaging on the Gousto Tech Blog.
#3 Cardboard Punnets
Our first priority is always getting your ingredients to you safe and sound. Food transportation is something we take very seriously, so we rigorously test our new sustainable packaging innovations to make sure they live up to our high standards and get your meals to you intact. The latest upgrade to pass muster? Tomato punnets! By switching to cardboard punnets, our tomatoes are packaged in 79% less plastic.
#4 Reduced Plastic Sachets
Have you noticed the smaller sauce and liquid sachets in your Gousto box? We've switched to new suppliers, which uses less packaging throughout the process and results in a smaller sachet at the end, with the same amount of liquid inside. This switch has cut the plastic used to make each sachet by 50%.
What's next?
It bears repeating, our first priority is always getting your ingredients to you safe and sound. We're in the middle of doing some thorough testing on some exciting sustainable innovations. Stay tuned.
Check out more of our sustainability blog posts, such as How To Recycle Your Recipe Box and 9 Simple Ways To Reduce Plastic Waste.