Barbecue Jerk Pineapple With Chocolate Rum Sauce
If it's time to mix up your dessert repertoire this is the recipe for you. Bring a bit of Caribbean flair to the dinner table with this jerk and rum pineapple!
For the jerk pineapple:
half a pineapple, cut into large chunks
a good sprig of thyme – leaves picked
1 red chilli (use a scotch bonnet if you dare), deseeded and finely chopped
3 tbsp brown sugar
1/4 tsp ground allspice
1/4 tsp ground cinnamon
1/4 tsp ground nutmeg
a large pinch of salt
100ml ginger beer
1. Mix all the ingredients apart from the pineapple together
2. Add the pineapple and coat everything in the sauce
3. Heat a barbecue or large pan (preferably non-stick) and cook the pineapple for a few min on each side, until nicely charred and caramelised
For the chocolate rum sauce:
100g dark, good quality chocolate, broken into small pieces
100ml single cream
a large shot of white rum
pinch of salt
1. Put the cream into a small, heavy-based pan and heat until just boiling
2. Remove from the heat and stir in the chocolate until it's melted into the cream
3. Stir in the rum until you have a glossy sauce
Serve with coconut ice-cream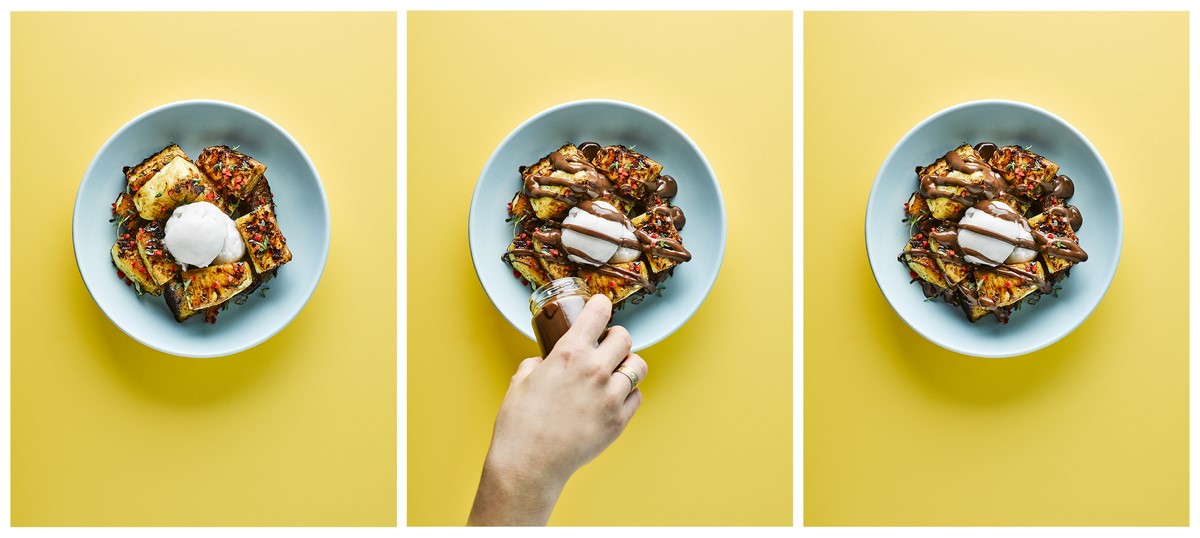 Want to see some more awesome dessert recipes? Take a look at our Lemon Meringue S'mores, watch our video tutorial to make Gin & Tonic Popsicles or browse all the blog recipes.