How To Make Toffee Apples
Along with stews and comforting desserts like Sticky Toffee Pudding, Autumn is the time of year for toffee apples, the ultimate in seasonal treats that are – confusingly – both healthy and unhealthy in equal measure. Toffee apples are the perfect thing to enjoying around the bonfire and they're also lots of fun to make, especially if you have kids that want to get involved in the decorating after you've made the toffee!
We've kept our toffee apple recipe easy and traditional, apart from one cheeky twist, just for the grown ups: we've thrown a shot of rum into the toffee mixture to give you a little extra warmth while you're standing around the bonfire. Check out the video and full recipe below…
Ingredients (for 4 toffee apples):
• 4 granny smith apples
• 50 ml water
• 200 g golden caster sugar
• 1 tsp vinegar
• 4 tbsp golden syrup
• 50 ml spiced rum (optional)
• 4 wooden skewers
• decorations (chopped nuts, coloured sprinkles, crushed biscuits)
• baking paper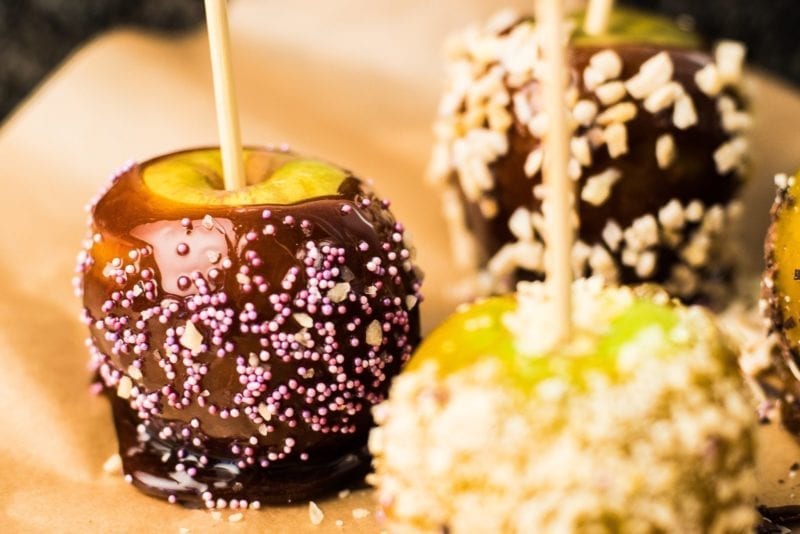 Method:
1. Cover the apples in boiled water in a large bowl to remove waxy coating
2. Remove the apples from the water straight away using a slotted spoon and pat dry
3. Remove the stalks from apples
4. Insert the skewers into the holes left by the stalks
5. Heat 50 ml of water in a saucepan over a medium heat
6. Add the sugar and stir until fully dissolved
7. Add the vinegar and golden syrup (add a shot of spiced rum as well if you fancy it!), then boil until the liquid thickens and becomes toffee
Tip: If you have a sugar thermometer, take the toffee off the heat when it reaches 140°C
Tip: Test to find out when it is ready by dropping a little toffee mixture in a glass of cold water – if it sets into hard threads, it's ready!
8. Hold the skewer and dip the apple carefully into the hot toffee to cover it
Tip: Use a spoon to scoop the mixture over the apple if necessary
9. Place the toffee apples a sheet of baking paper to cool and partially set
10. Add your personal touch by rolling set toffee apples in chopped nuts, sprinkles, biscuits, or whatever you like!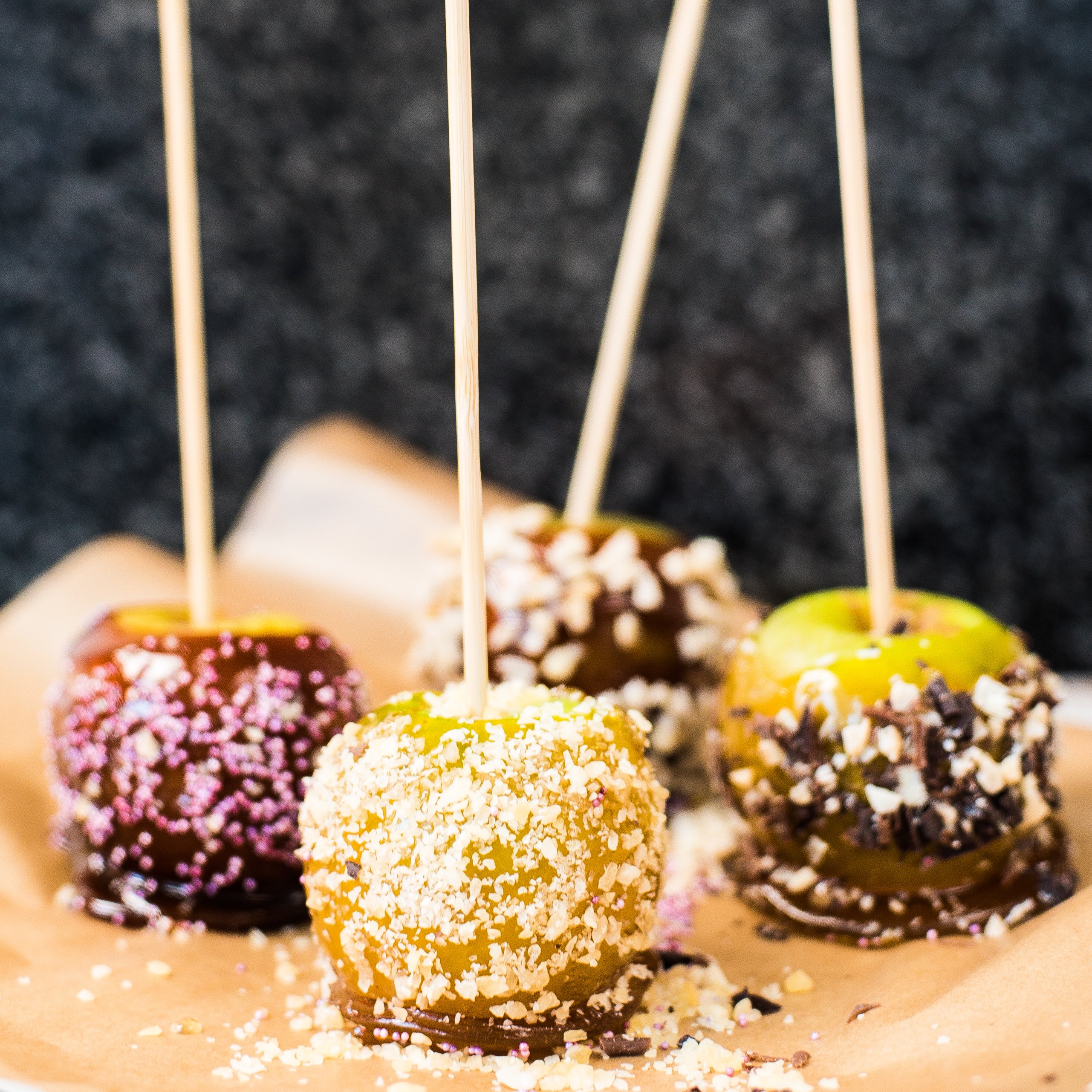 ---
Let us know what you think of our toffee apple recipe in the comments, and take a look at Momma Mariaux's Homemade Marshmallows recipe for another perfect fireside treat!