Easy Peanut Butter Cookies
Peanut butter, the American lunchbox staple, has officially hit the food trends market. You can buy it laced with all sorts of flavours, from vanilla and cinnamon to coconut oil and maple syrup (delicious spread on celery straight from the jar, honestly). We've opted for a 100% peanut jar to keep it simple, but flavoured peanut butters are a great way to start experimenting. This recipe is so quick and easy that you'll be a master after your first batch.
Check to see if your peanut butter has any salt in it. If not, you might want to sprinkle a pinch of salt flakes into the mixture when you add the flour. Any excuse to try a bit of cookie dough!
Cooking Tip:
As any fans of cookie dough ice cream will tell you, it freezes pretty well. Why not make a double batch and have one for now and one for later? If you want to bake them straight from the freezer just slice off the number of cookies you need and add 2 minutes to the cooking time.
---
Makes: 12 large cookies
Prep time: 15 minutes
Chilling time: 2-12 hours
Cooking time: 12 minutes
Ingredients:
100g unsalted butter at room temperature
175g soft brown sugar
125g peanut butter (our favourite brand to use is Manilife)
1tsp vanilla extract
1 egg
200g plain flour
1tsp bicarbonate of soda
75g chocolate chunks or chopped dried fruit or desiccated coconut (optional)
a pinch of salt flakes (optional)
Cooking Method:
1. Pre-heat the oven to 190°C / 170°C (fan) and line a large flat baking tray with greaseproof paper
2. Mix together the butter, sugar and peanut butter using a wooden spoon or electric mixer
3. Beat in the egg and vanilla with a tablespoon of flour
4. Sieve in the rest of the flour and bicarbonate of soda and mix to form a dough
5. Roll the dough into a sausage shape about 20cm long and wrap it tightly in cling film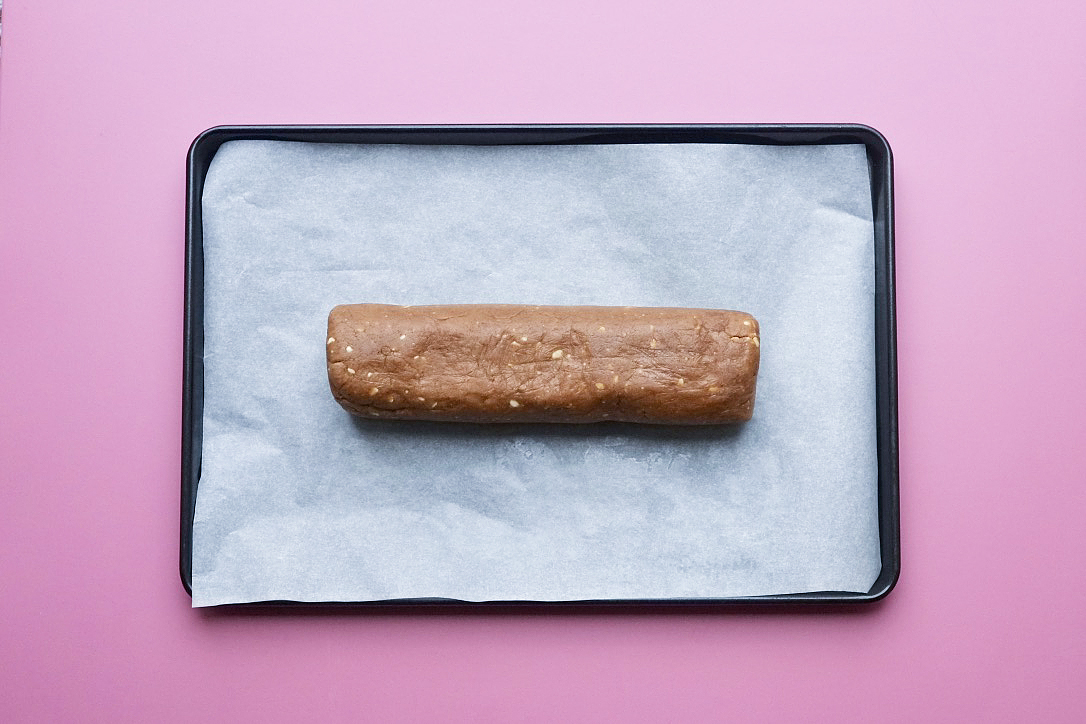 6. Chill the dough for at least 2 hours or overnight
7. Cut it into 12 slices

8. Place them on a baking sheet 6 at a time, making sure there is plenty of room to spread out during cooking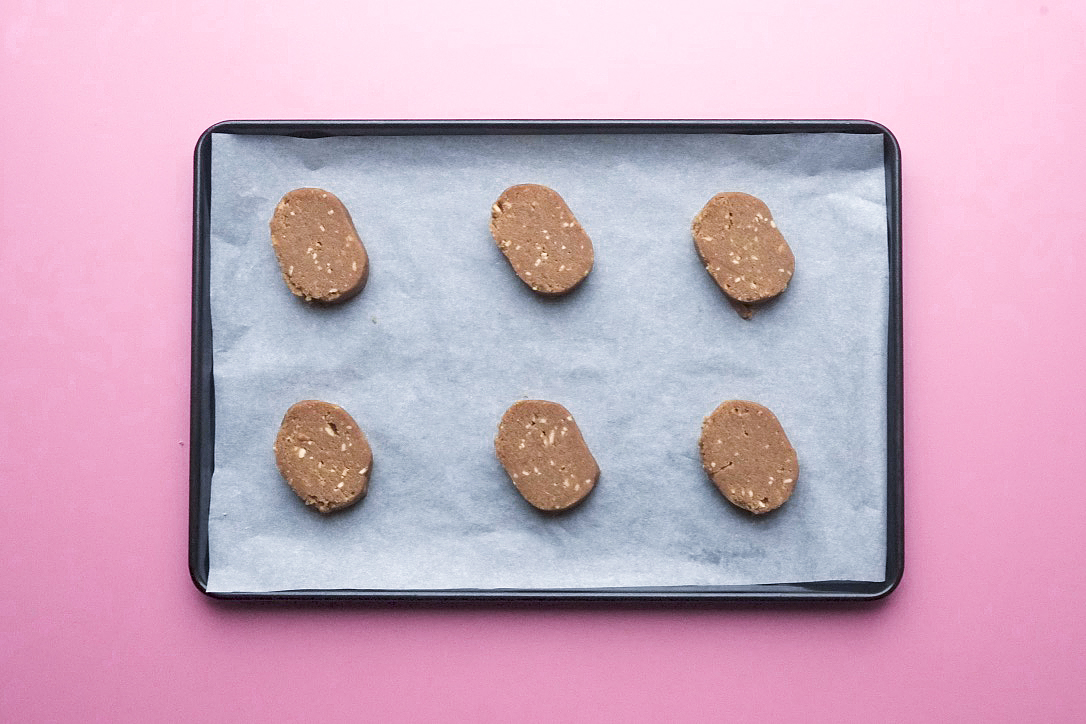 9. Cook for 12 minutes until they start to brown around the edges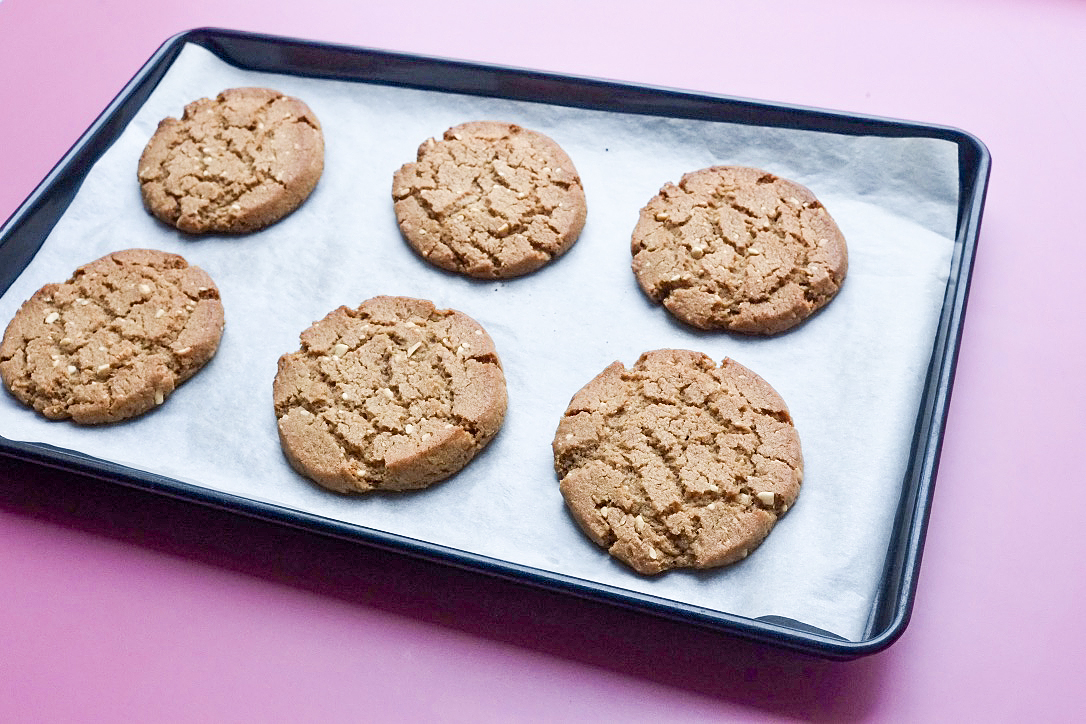 10. Serve warm or cool, just don't expect them to hang around for long!
If you're ready to take American style biscuits to the next level, you might want to to try out our awesome recipe for Lemon Meringue S'mores.
---
What are your favourite peanut butter flavour combos? White chocolate chunks or something a little nearer a peanut butter and jello sandwich? Let us know in the comments!
If you liked this post, then check out some of our other baking recipes on the blog like our Classic Sticky Toffee Pudding, Super Easy Banana Bread, or Butterscotch Chocolate Blondies.