Christmas Flavour Combinations Table
Nutmeg, cloves, orange, cranberries, and cinnamon are all big parts of what makes a feast feel properly festive. Sometimes though, you have to admit that the habit of cooking the same old things every year could do with a bit of a reboot. Steamed Brussels sprouts? Nah.
The Best Christmas Flavour Combinations
Our recipe developers have put together a chart to help you to breathe new life into your festive cooking – without losing the special ingredients and combinations that give your food that Christmassy feeling.
Here's how it works: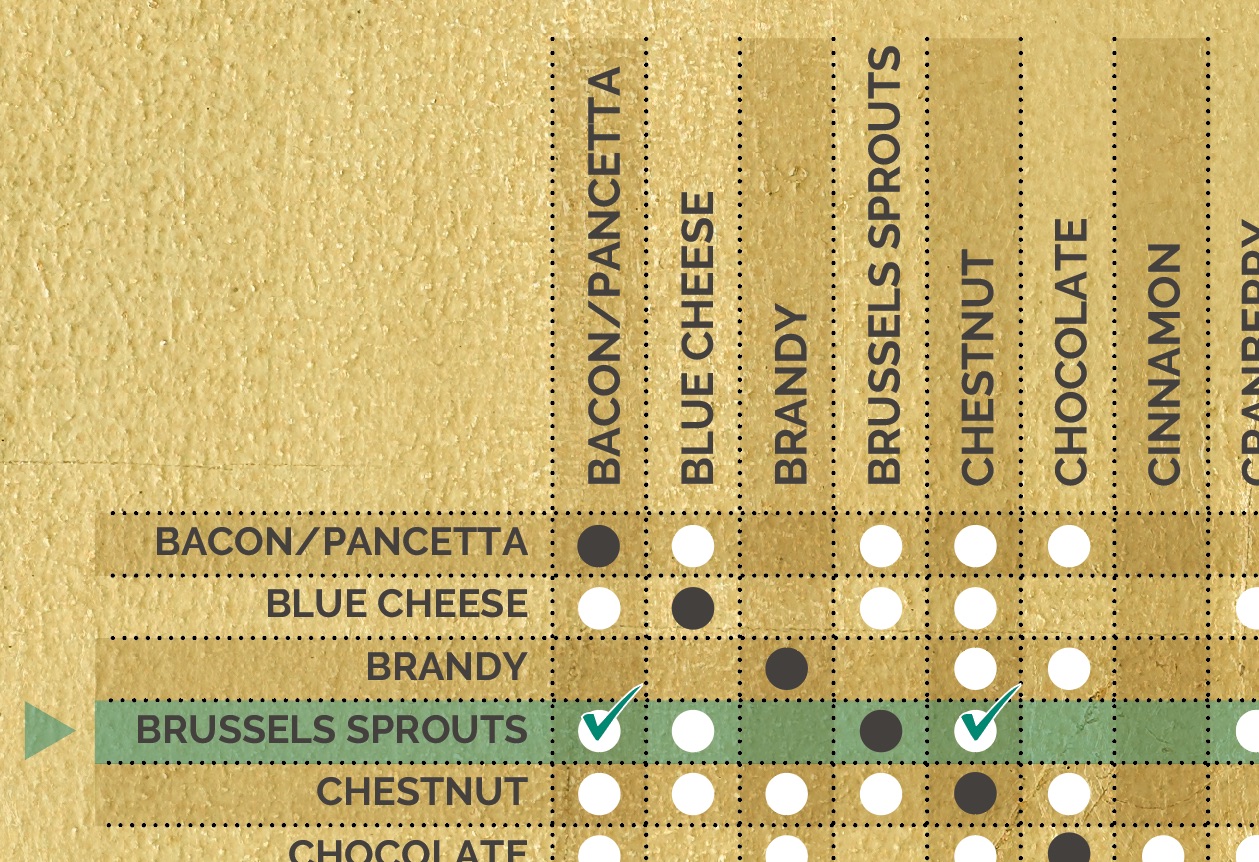 Pick an ingredient, either from the top or the side of the chart
Follow the line along to see which ingredients it pairs well with – these are marked with white dots
Try introducing a few of these pairing suggestions in your cooking this Christmas to discover exciting new ways make classic dishes
And here's an example: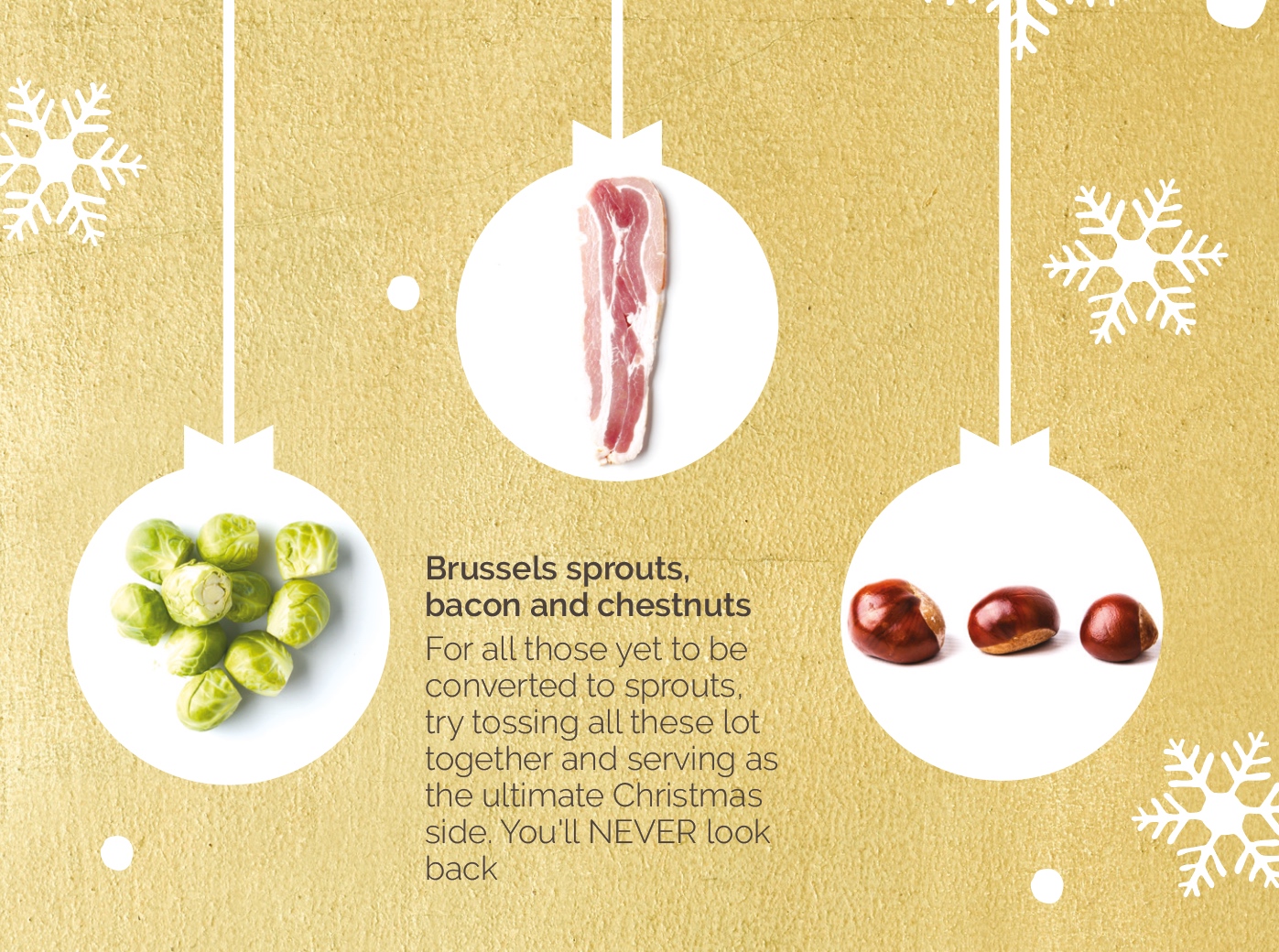 Want to make your Brussels sprouts a little more adventurous this Christmas? Good news – they pair well with loads of different ingredients! The table shows that they can be combined with bacon/pancetta, blue cheese, chestnut, cranberry, ham, nutmeg, shallot, parsnips, potato, rosemary, sage, thyme and turkey (of course).
Now, we're not suggesting you pop all of those together in a dish – too much of a good thing… But you can make some mouth-watering Brussels sprouts by combining them with chestnuts and bacon.
---
Ready to give it a try? Here's the table – get stuck in!
You can also download the table, HERE
---
Let us know how you get on with your Christmas flavour combinations in the comments! If the table has any combinations you weren't expecting or that you really like the sound of, we'd love to know about them.
Season's Feastings!