3 Unbeatable Christmas Side Dishes
The most famous and controversial Christmas side dish is surely Brussels sprouts. Hated by many, loved by some, they've been given a pretty bad rep as a result of being served plain and over-steamed, but with a few little twists they can really become an amazing addition to Christmas dinner.
That's what all of these side dishes have in common; they take familiar Christmas sides and add a little twist to make them exciting and totally delicious. Don't believe us? Read the recipes below and let us know what you think of them in the comments. If you end up cooking any of these side dishes over Christmas then let us know how you get on – it's great to hear from people giving our recipes a try!
3 Vegetable Christmas Side Dishes
Sprouts, Shallots, Chestnuts And Bacon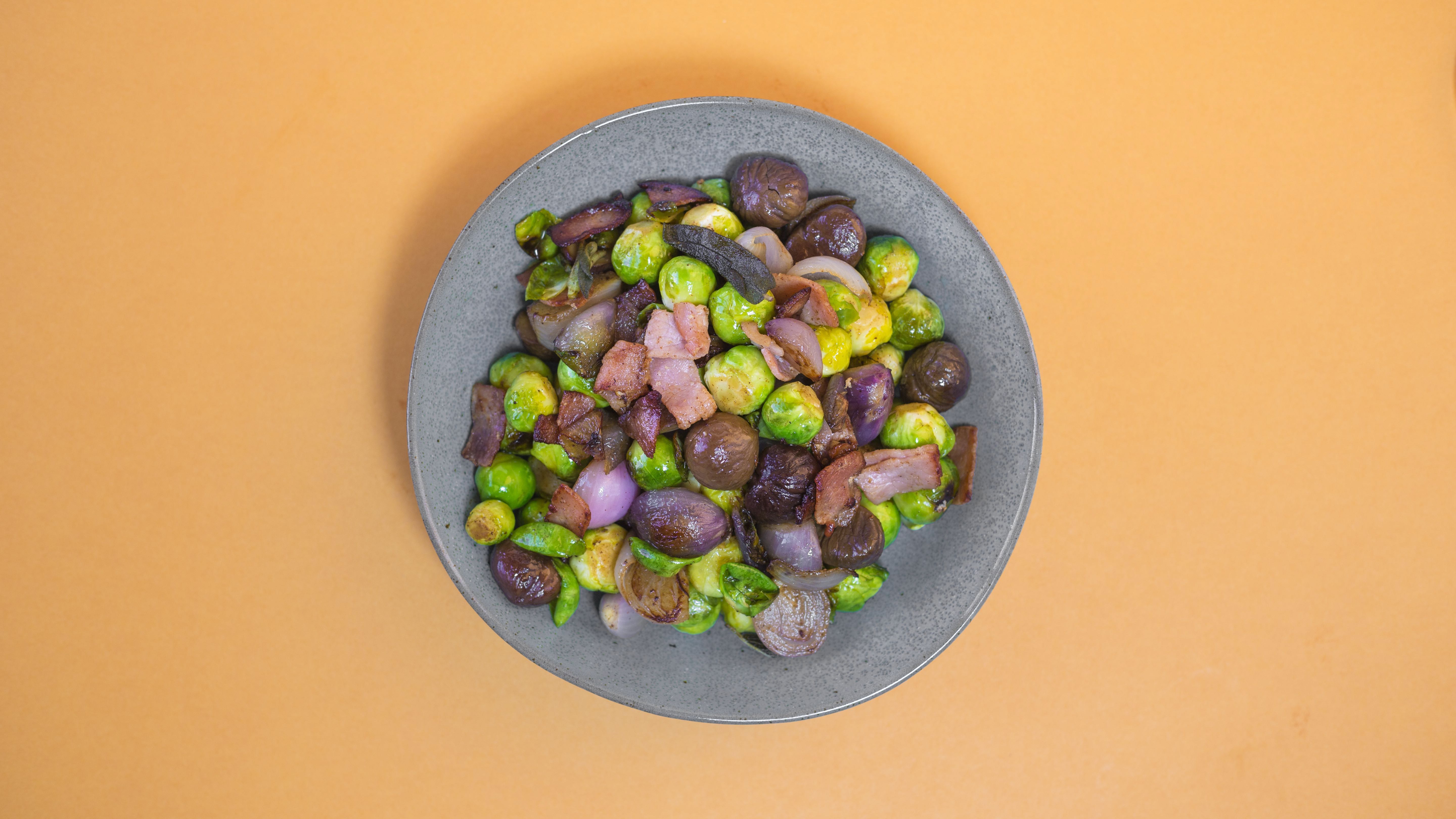 Ingredients:
a couple of handfuls of sprouts, tailed
a couple of handfuls of shallots, peeled and left whole
a couple of handfuls of vacuum packed chestnuts
a few rashers of chopped smoked bacon, or the same quantity of pancetta
a very large knob of butter
a handful of fresh sage, chopped (optional)
Method:
Heat a large, wide-based pan over a high heat with a large drizzle of vegetable oil
 Add the bacon and shallots and cook for 5 min or until coloured and caramelised
Add the sprouts, chestnuts, sage and the butter, cover with a lid and cook for a further 5 min, then season and serve
---
Carrots With Orange And Star Anise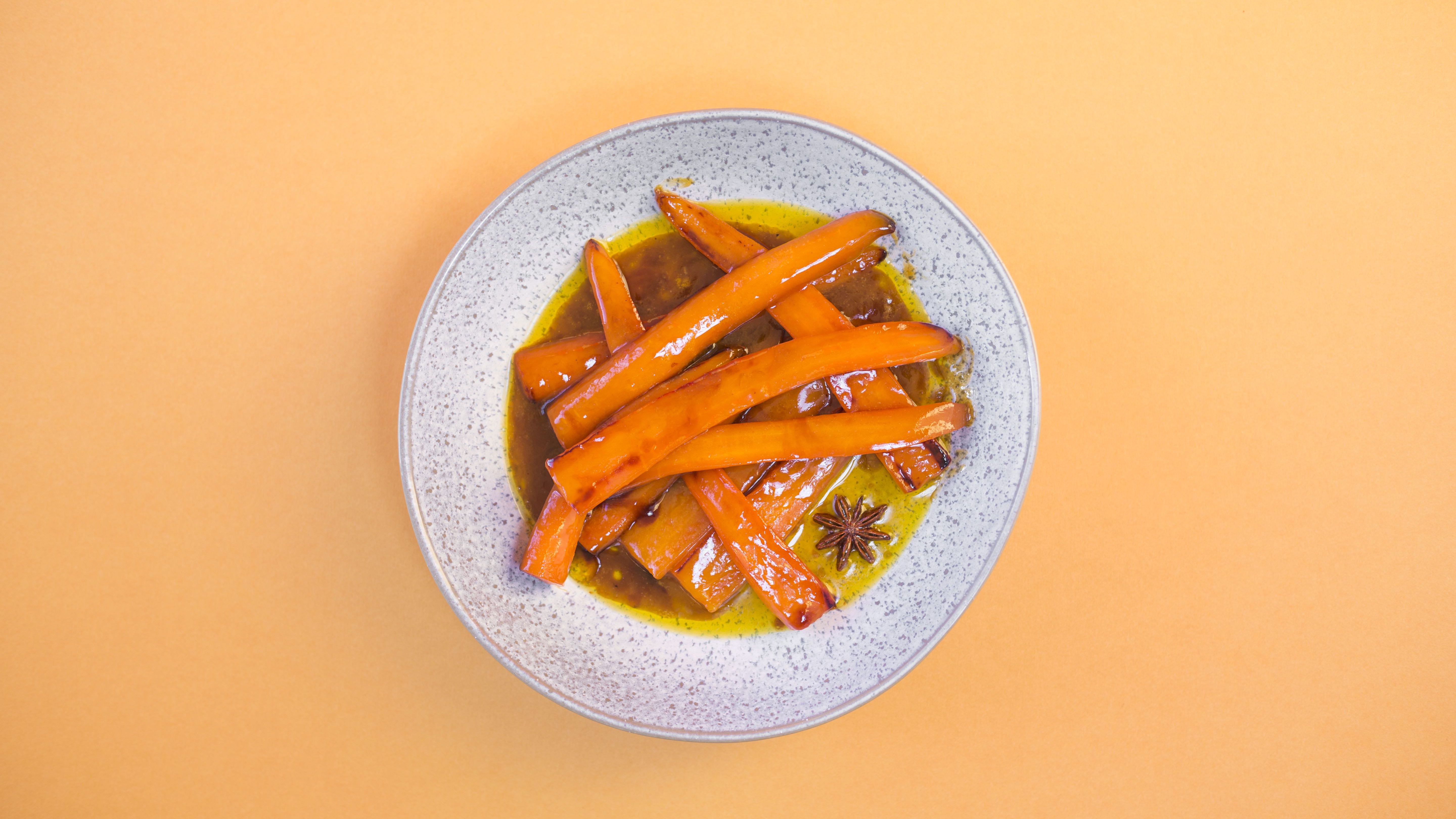 Ingredients:
300g carrots, peeled and cut into quarters lengthways
200ml orange juice
100g butter
1 star anise
a large pinch of salt
Method:
Add the carrots, orange juice, butter, star anise and salt to a pot and bring to a gentle boil over a medium high heat
Cook until the carrots are tender and the orange juice has reduced, then serve with the reduction
---
Braised Red Cabbage, Apples, Balsamic And Sultanas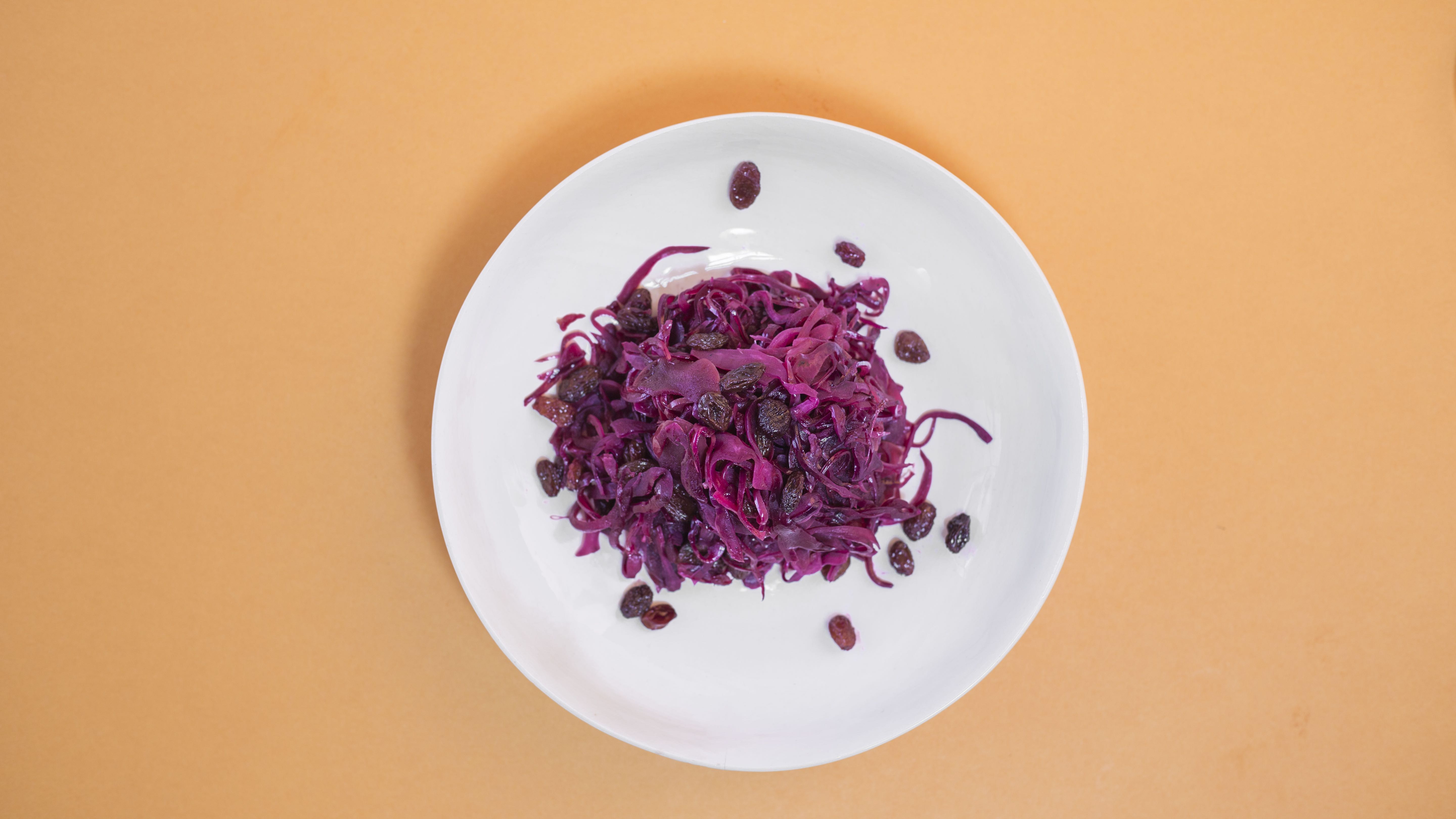 Ingredients:
1 small red cabbage, shredded
1 red onion, peeled and finely sliced
2 tart apples, peeled, cored and finely sliced
200ml balsamic vinegar
2 tbsp brown sugar
60g sultanas
salt
Method:
Heat a large, wide based pan over a medium high heat with a large drizzle of vegetable oil
Add the cabbage, onion and a large pinch of salt and cook for 10 min or until softened
Add the apple, balsamic, sugar and sultanas and 150ml water, cover with a lid and cook for 40 -50 min further or until really soft.
Season and serve
---
Why not try following your Christmas dinner with one of our festive dessert ideas, like our Snowmanna Cotta (snowman panna cotta) or our Chocolate Christmas Pudding? If you're looking for a vegetarian Christmas dinner, take a look at our Christmas Vegetarian Pithivier recipe; or if you're after some killer canapes to impress your friends and family, our 3 Amazing Christmas Canapes might be just what you're looking for!