3 Easy Cook From Scratch Sauce Recipes
Recent news has revealed that people are buying less jarred sauces – and it's hardly surprising when you think about it: cooking sauces from scratch is a no-brainer. Not only are homemade sauces likely to be healthier (you can see what you're putting into it after all…so you only have yourself to blame!), but they're also certainly tastier and more satisfying than store bought jars.
Best of all, homemade sauces are super simple – have a look at these three easy sauces: they can make perfect  bases for countless delicious home-cooked meals.
1. Homemade Tomato Sauce Recipe
Ingredients:
Olive oil, red onion, salt, garlic, tomato paste, dried oregano, sugar, chopped tomatoes, red wine vinegar
This is the classic basic pasta sauce. The ingredient list may look a little long for a simple cook from scratch sauce, but you're likely to have a lot of them lying around at home already. The most exotic thing on the list is probably red wine vinegar which, let's face it, really isn't that exotic – but it tastes fabulous.

Method:
Heat a pot with a drizzle of olive oil over a medium heat
Once hot, add the diced red onion with a generous pinch of salt and cook for 5 min or until the onion has softened slightly but not coloured
Once softened, add the chopped garlic and cook for a further 1 min
Add the tomato paste, dried oregano and 1 tsp of sugar and cook for 30 seconds
Add the chopped tomatoes, a splash of water and the red wine vinegar, reduce the heat to medium low and cook for 10 min until a thick tomato sauce remains
2. White Sauce (Bechamel) Recipe
Ingredients:
Butter, flour, milk
Despite being the most basic of the three sauces on this list in terms of ingredients, this is probably the least often attempted. Make sure you keep stirring your roux until you have removed all the lumps of flour – no one likes to discover little floury bits in their dinner!
Method:
Melt 30g butter in a pot over a medium heat
Once melted, add 30g flour and stir with a wooden spoon for 1-2 min or until a sandy paste forms – this is your roux
Gradually whisk 350ml milk into the roux, a little at a time and cook for 5 min or until a smooth, thick sauce remains – this is your béchamel sauce
3. Easy Homemade Pesto Recipe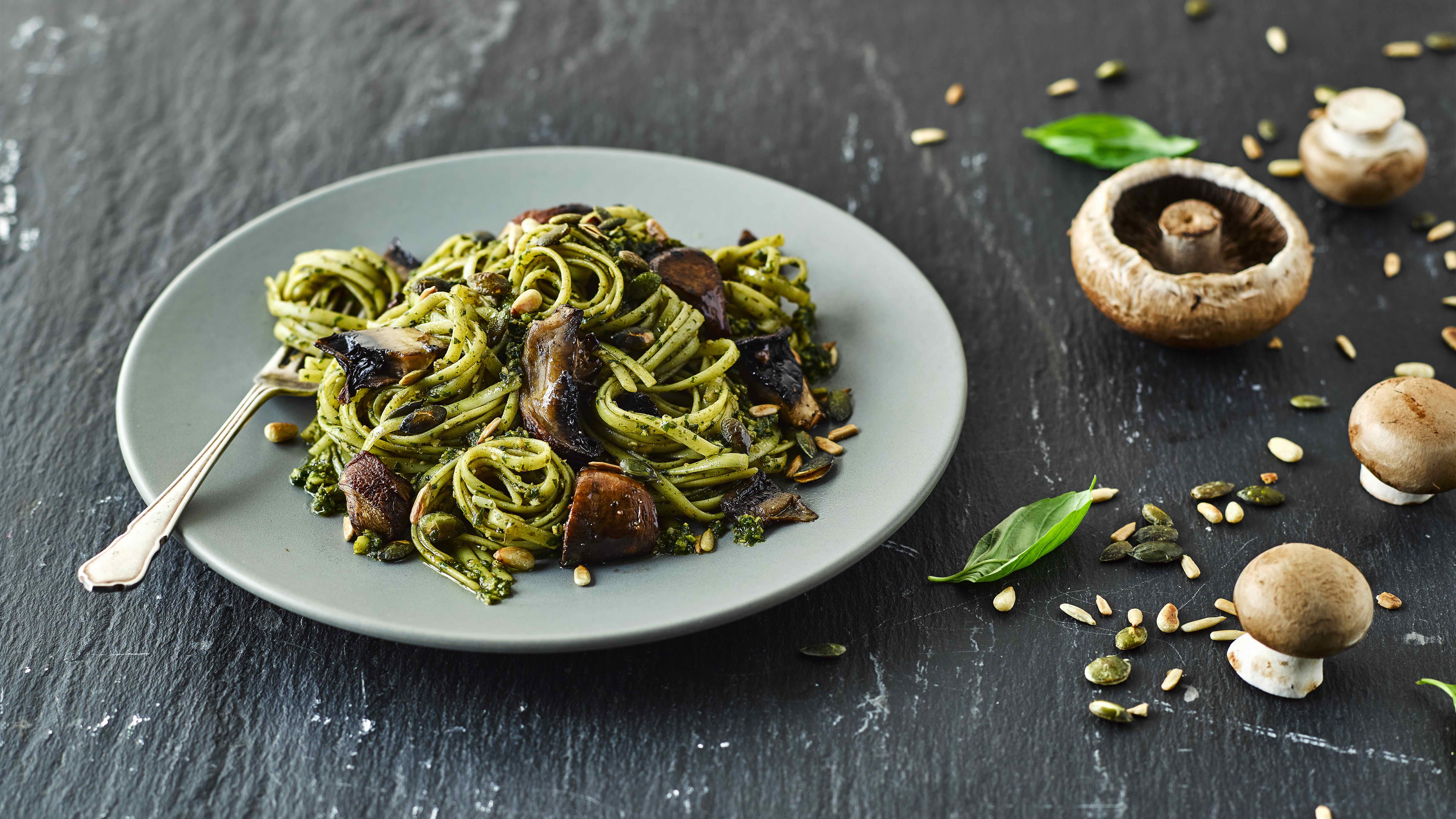 Ingredients:
Garlic, basil, hard Italian cheese, extra virgin olive oil, lemon juice, salt and pepper
Making your own pesto just can't be beaten; there's nothing in a jar that can compete in our opinion. This recipe is for a simple sauce that you can make easily with limited ingredients, but add pine nuts as well for a more traditional (and richer) pesto sauce.
Method:
Add the chopped garlic and basil to a mortar and grind them into a coarse paste with the pestle
Grate the cheese directly into the mortar and continue to grind together to make a paste
Drizzle over enough extra virgin olive oil to loosen the mix and add a squeeze of lemon juice
Season with a pinch of salt and black pepper – this is your fresh pesto
---
The best way to find out more about cooking sauces from scratch is to roll your sleeves up and get cooking! Take a look at the Gousto menu now to see what dishes – saucy or otherwise – are on our menu this week.