Red Velvet Valentine's Cupcakes
This Valentine's, why not skip the store-bought cards and gifts, and instead whip up a batch of delicious homemade treats for that special someone.Give these deliciously moist Red Velvet Cupcakes a try – they're the perfect gift for your partner, kids, your family, friends, colleagues, and most importantly – yourself.
Cooking Tip:
Baking soda and buttermilk react and produce air in the batter – this makes the cupcakes rise. If you're a fan of icing, you'll want your cupcakes to be relatively flat to make space for lots of icing on top. If this is the case, fill your cupcake liners about 2/3 of the way. If you prefer the cake part and see the icing as more of a decoration, fill them all the way to the rim and watch them grow – this will leave less space for icing.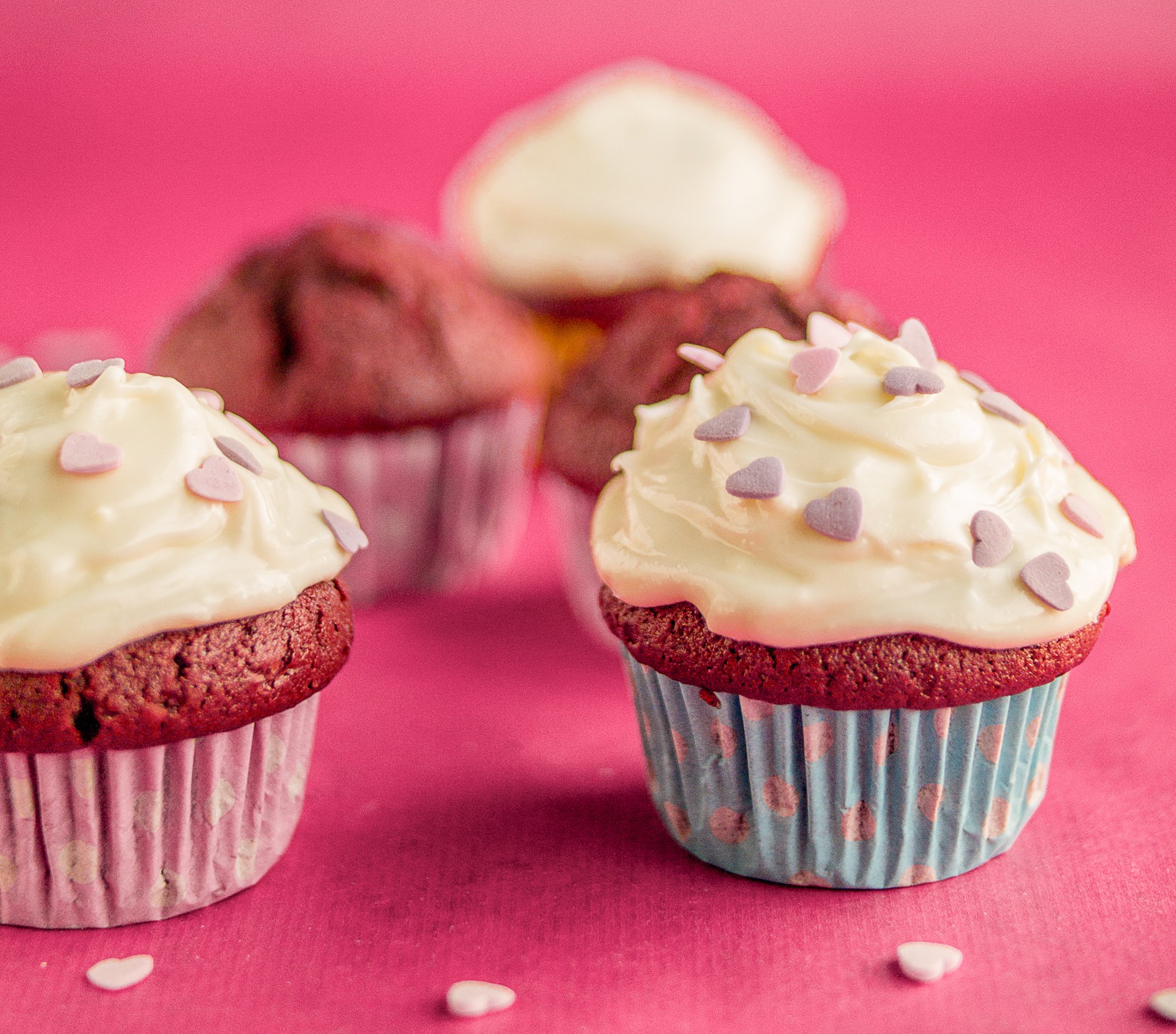 You'll Need:
For the cake:
310g all purpose flour
1 tsp baking soda
½ tsp salt
2 tbsp natural cocoa powder
300g sugar
125ml vegetable oil
250ml buttermilk
2 large eggs
2.5 tsp red food colouring
½ tsp white vinegar
For the icing:
300g icing sugar
150g cream cheese
25g butter at room temperature
Method:
1.Preheat the oven to 190°C/ 170°C (fan)/ 375°F/ Gas 5
2. Sift the flour, baking soda, salt and cocoa powder together
3. Combine the sugar, oil, buttermilk, eggs, food colouring and vinegar in a large bowl
4. Fold the dry ingredients into the wet mixture in batches, mixing well in between
5. Pour the batter into paper lined cupcake tins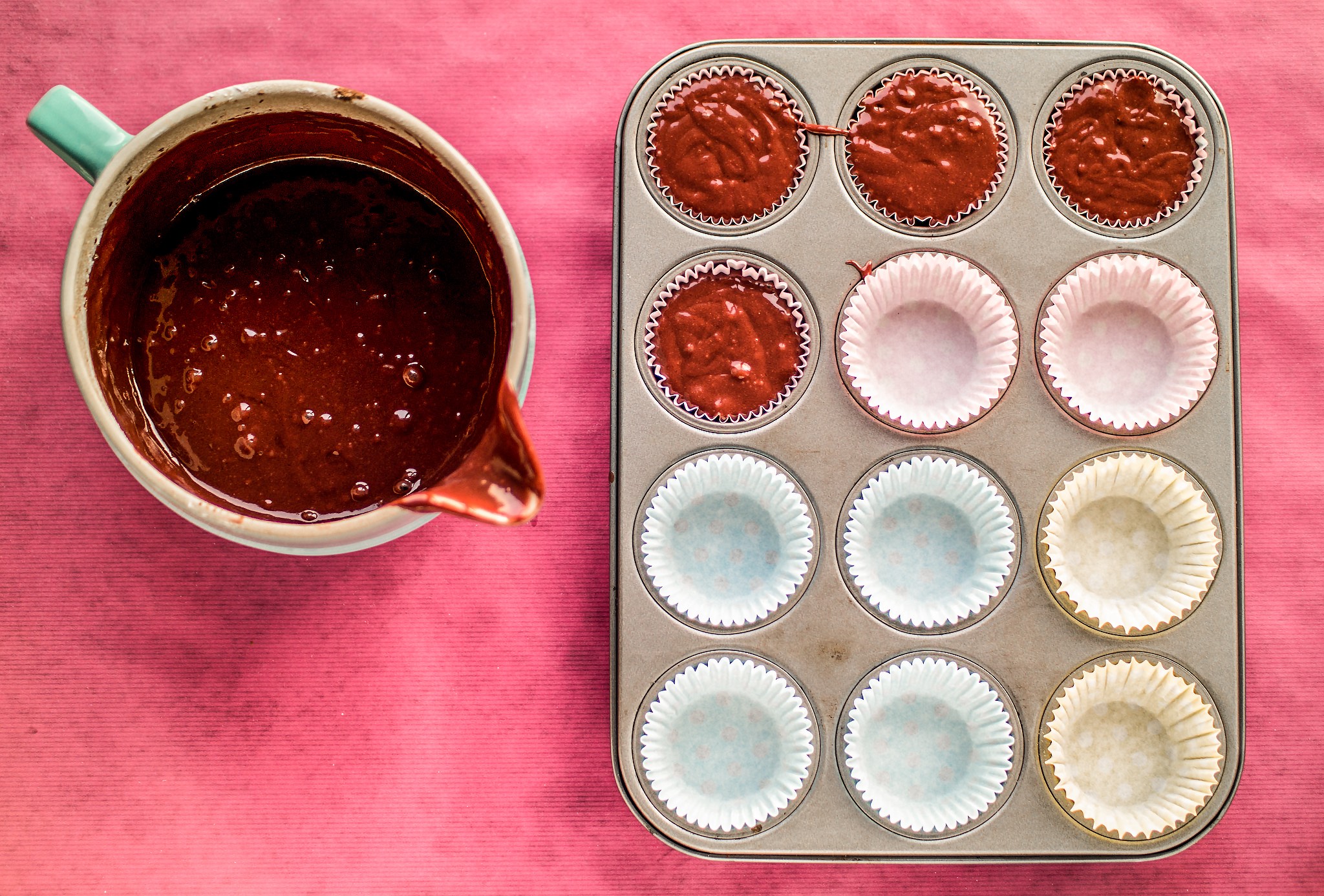 6. Bake for about 15 minutes and then turn the oven down to 150°C for another 8 – 12 minutes
7. Combine the icing ingredients in a large bowl until you have a smooth mixture, then place this in the fridge to cool
8. Remove the cupcakes from the oven, allow them to cool completely then top with icing, using either an icing pipe or simply with a butter knife. Sprinkle with decorations of your choice and enjoy!

---
You'll need to keep any iced red velvet cupcakes in an airtight container in the fridge to avoid the icing going off, where they'll last for up to 5 days. Cupcakes without icing can be stored in an airtight container at room temperature for up to 5 days.