"No Heart-Beet" Cake
If it ever feels like Halloween is becoming too much of a shop-bought sweet fest, there's no better way to reclaim the spooky season than by making your own treats at home. While a carved pumpkin makes for an essential decoration (and pumpkin cupcakes is a great way to make use of the pumpkin flesh), if you're looking for a deliciously dark centrepiece this Halloween that you can actually eat, we have the perfect thing.
This gruesome gateau is bloody delicious! Even cooking it is a pretty gorey process, as the recipe uses beetroot – the bloodiest of vegetables – to make its dark sponge. Be warned, this rough and rustic cake is also terrifyingly tasty, rich and decadent. It's definitely not for the faint-hearted!
Ingredients for the "No Heart-Beet" Cake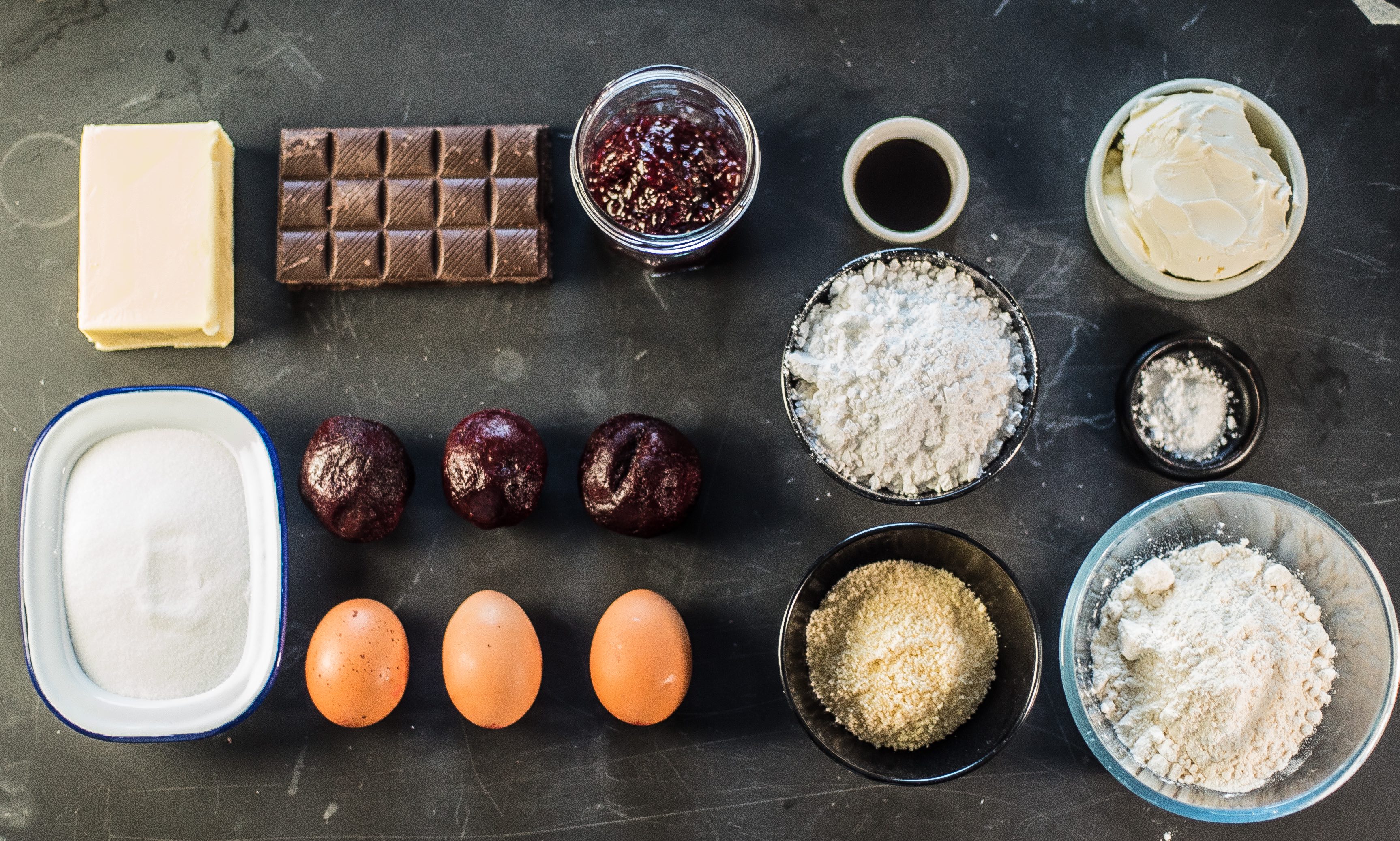 For the sponge:
3 eggs
100g self-raising flower
100g dark chocolate
100g butter
A pinch of salt
50g almonds
200g caster sugar
1 tsp vanilla extract
1 tsp baking powder
200g cooked beetroot
For the cream cheese frosting: 
200g butter
200g cream cheese
500g icing sugar
300g strawberry jam
Method
1. Preheat the oven to 180°C/ 160°C (fan)/ gas 4. Grease two 10cm round, loose-bottomed cake tin with a little butter and line the base with baking paper. Place the dark chocolate in a bowl and put in the microwave for 30-90 sec or until melted, then set aside to cool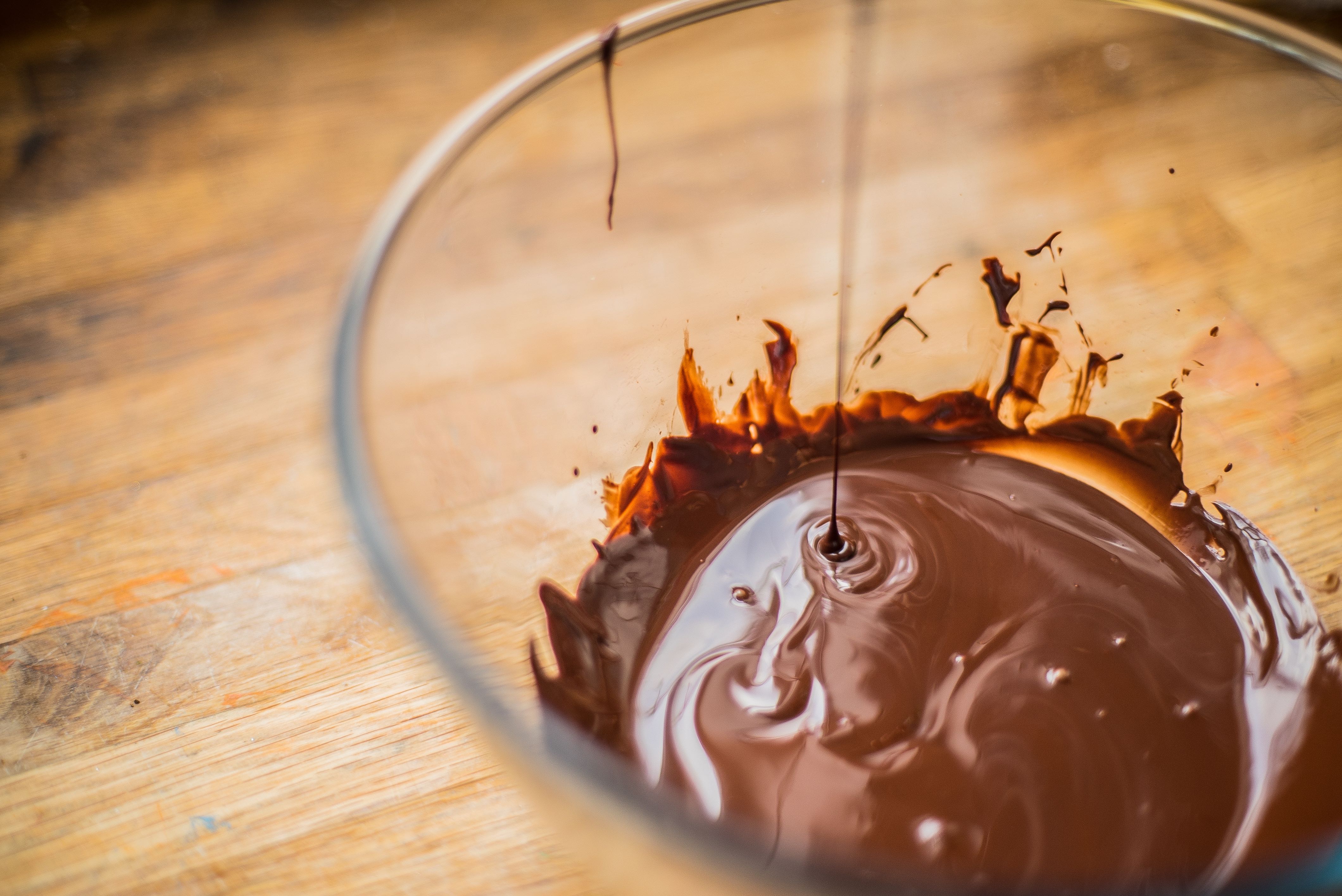 2. Place the eggs, sugar and butter in a large mixing bowl and whisk together, using an electric whisk, for about 3 minutes until the mixture is smooth and creamy. Stir in vanilla extract, then sift over self-raising flour, baking powder and fold in, together with the ground almonds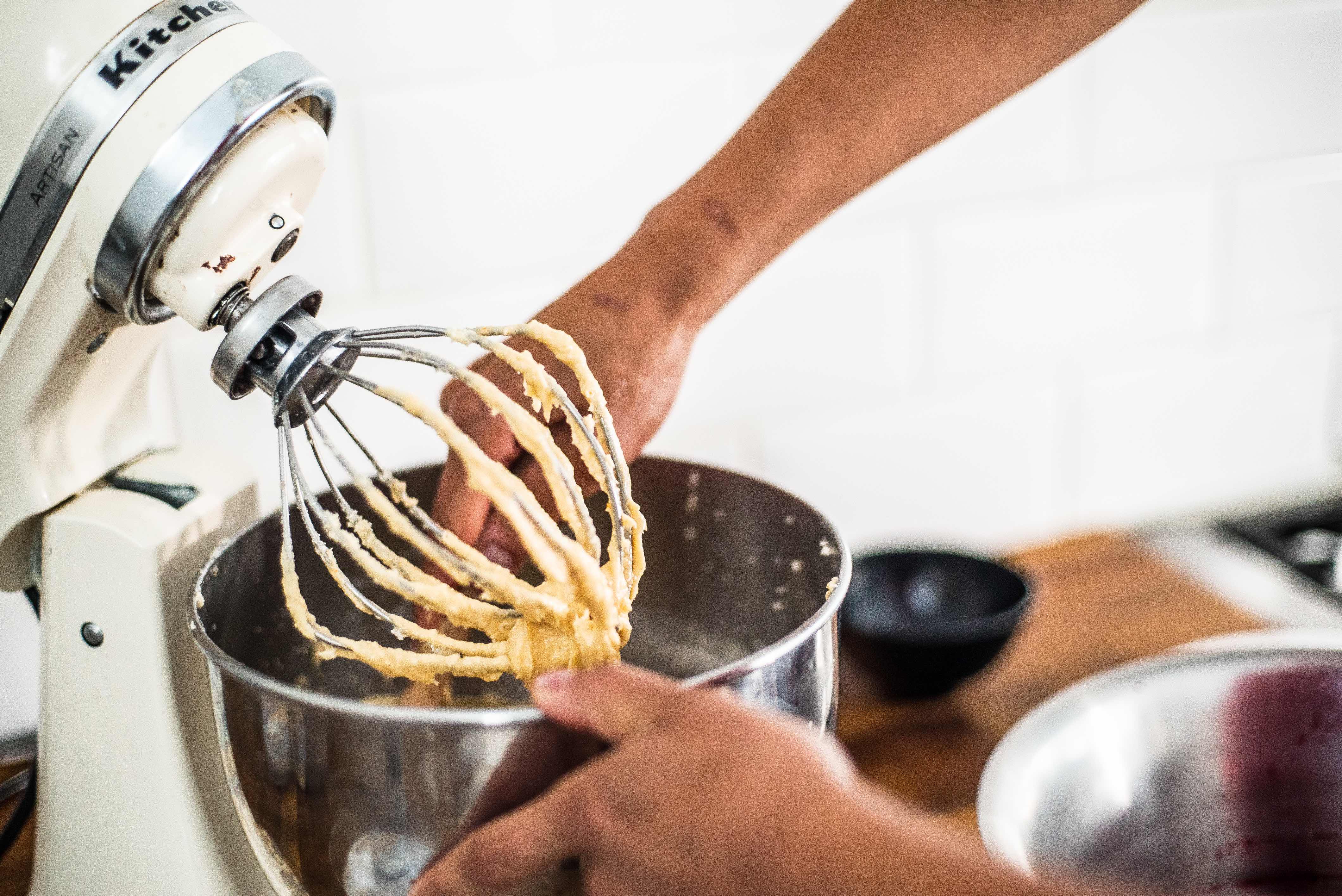 3. Grate the beetroot and squeeze out the excess liquid. Fold the beetroot into the mixture with the cooled chocolate, until thoroughly mixed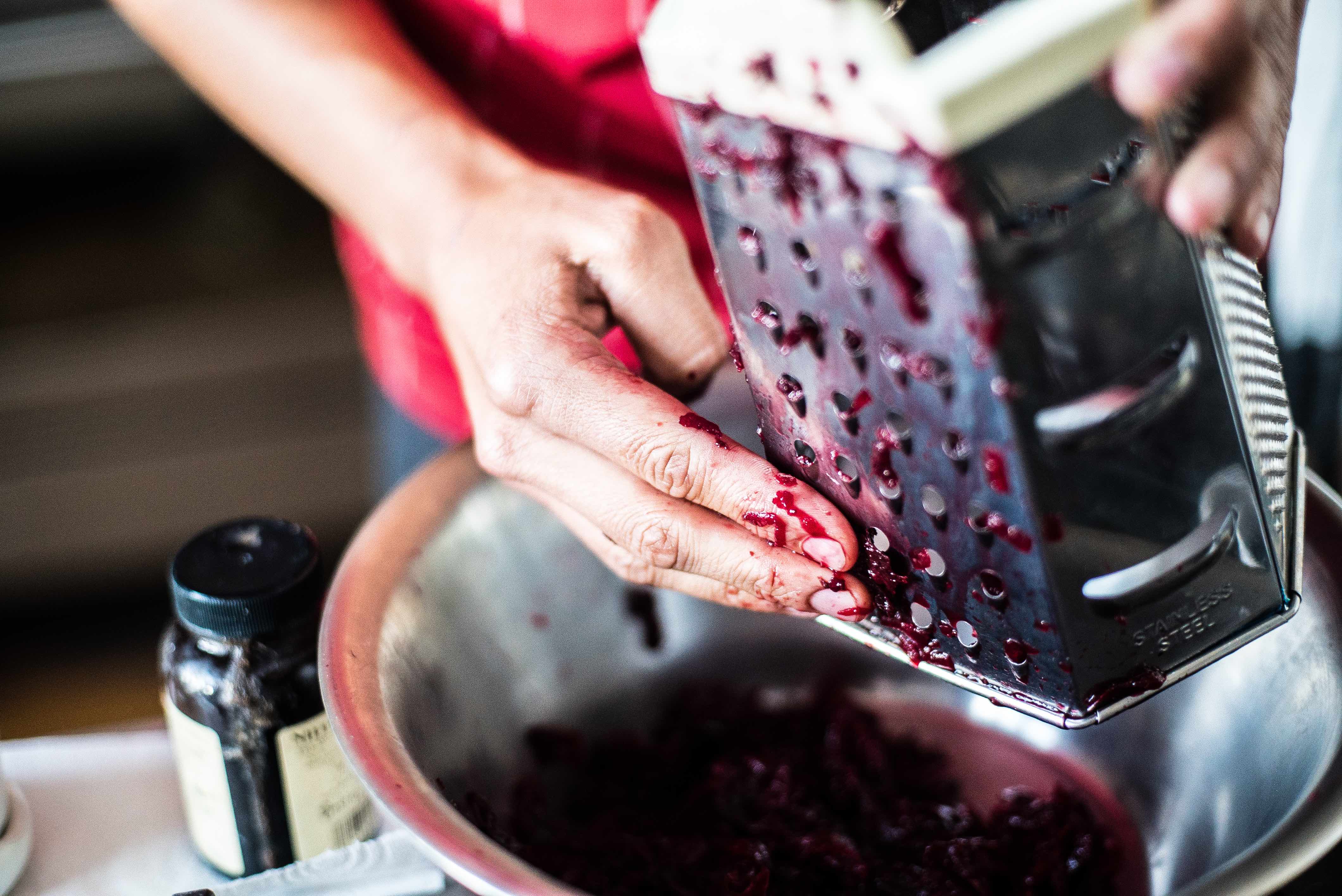 4. Pour the mixture into the prepared tins and bake for 40 minutes or until a knife comes out clean. Cool for a little while, then remove from the tin and leave to cool completely on a wire rack
5. For the icing, beat butter on medium speed until creamy. Add cream cheese and vanilla; beat until fully incorporated. Gradually increase mixer speed to high add the icing sugar in stages, beating on low speed (stir), until well combined. Add additional confectioners' sugar until desired consistency for spreading and level of sweetness is reached
6. Assemble the cake by adding a layer of icing on top of one of the sponges, then placing the second sponge on top and fully icing the entire outside of the sponges with the cream cheese frosting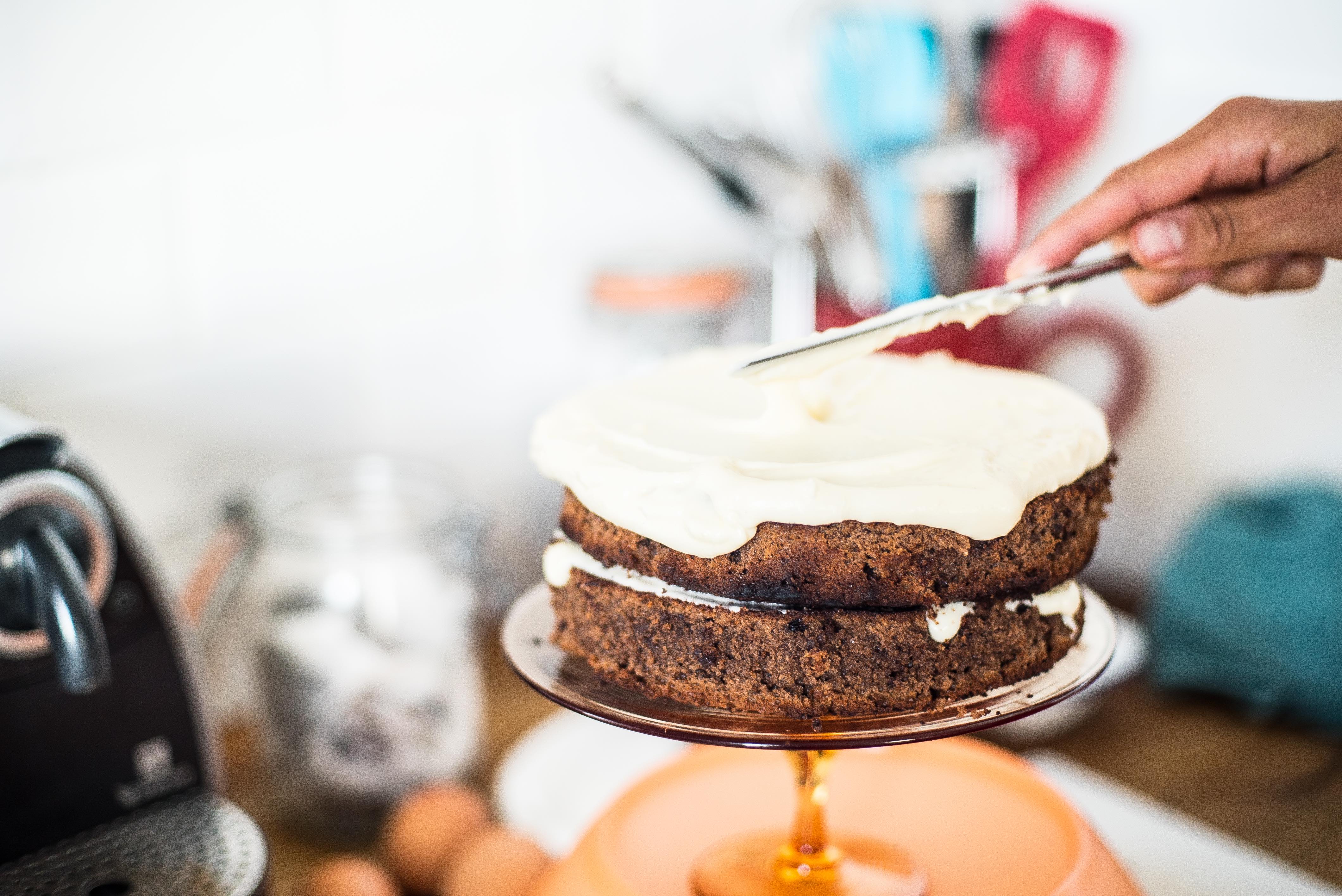 7. Spoon generous dollops of strawberry jam in the middle of the top of the cake and drizzle a few extra lines to create the 'bloody' effect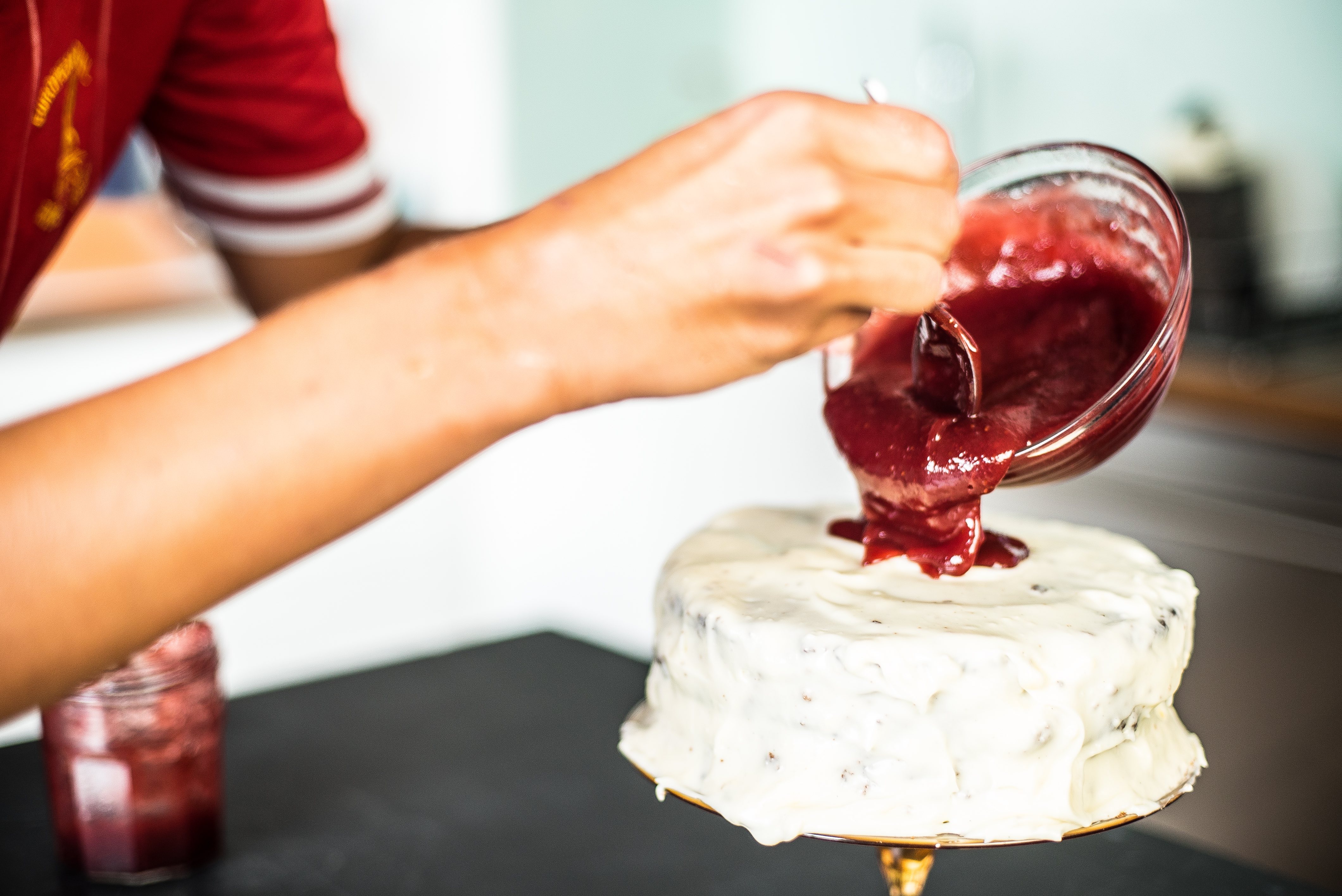 8. Place a knife into the centre for an extra-macabre finishing touch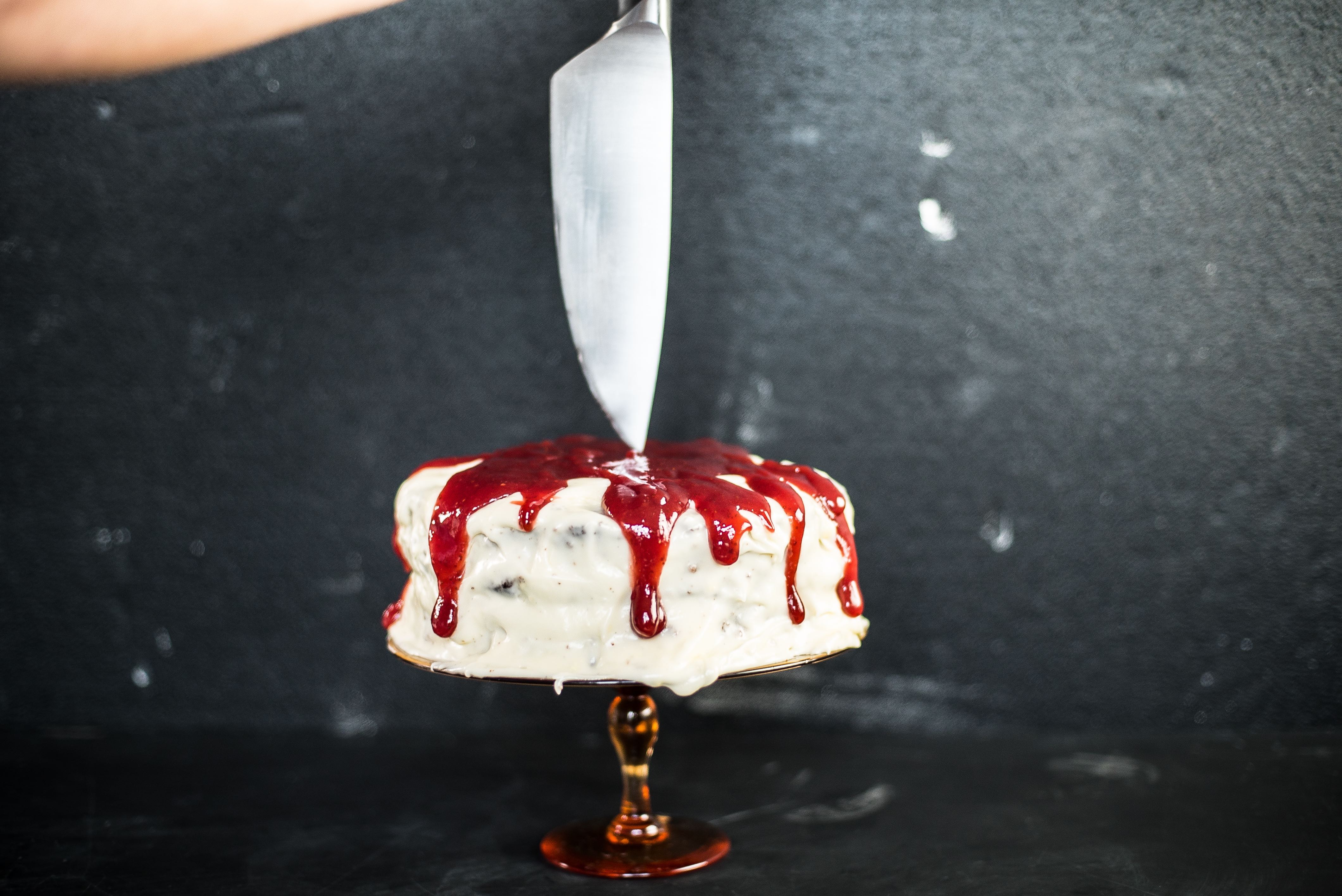 ---
Gruesome enough for your Halloween this year?! Let us know what you think of this recipe in the comments!
If baking is your thing, take a look at some of our other baking recipes on the Gousto blog like our Butterscotch Chocolate Blondies or our Super Easy Banana Bread.