3 Healthy Desserts You Can Make In 10 Minutes
Eating healthily doesn't mean saying goodbye to delicious desserts. Try swapping your usual dessert with one of these quick, easy and guilt-free recipes. Our motto for these healthy dessert hacks is perfect for when you're trying to eat well but don't want to give up all of the fun bits of food: swap, don't stop!
---
1. Pomegranate & Greek Yoghurt Bites
These little ice ice babies are just the ticket when you want a sweet treat, but without the shame…
Ingredients:
250g Greek yoghurt
A handful of pomegranate seeds
2 tbsp sugar
Method:
Whisk the sugar and pomegranate seeds into the yoghurt
Push the mixture into ice-cube trays and freeze for at least 3 hours
---
2. Bubbly Satsuma Jellies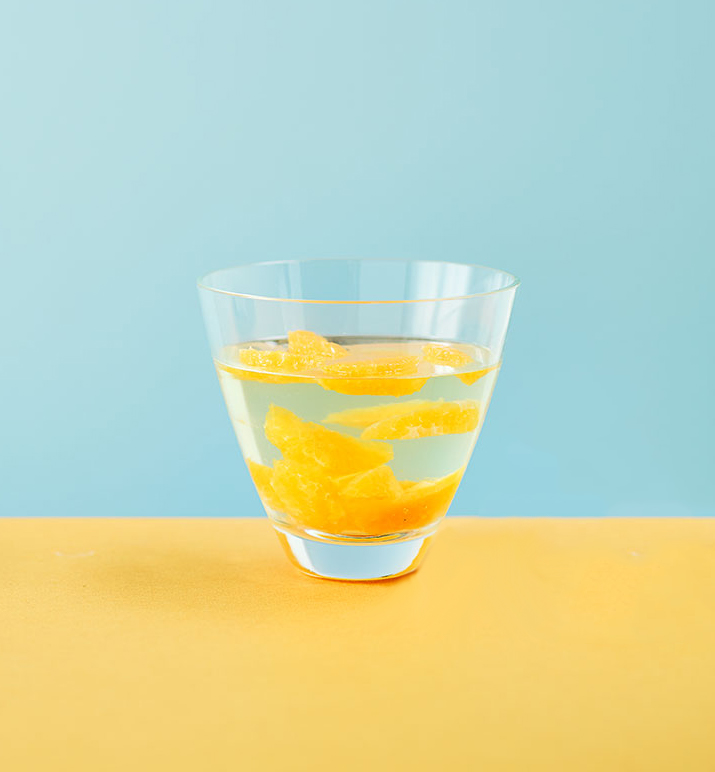 Who says bubbles are only for celebration? When you need a dessert solution without dragging out the flour and chocolate, make these. Elegant, grown-up an guaranteed to induce giggles.
Ingredients (makes 6):
1 bottle of fizz
1 tbsp sugar
6 gelatine leaves or vegetarian alternative
3 satsumas, segmented
Method:
Soak the gelatine leaves (or vegetarian alternative) in cold water for about 5 minutes
Heat a third of the fizz in a pan until nearly boiling. Once hot, squeeze out the gelatine and whisk it into the hot liquid. Stir the remaining fizz into the liquid and pour into glasses
Refrigerate until set, popping satsuma segments into the jelly every time you go past the fridge. That way you distribute them evenly throughout the jelly, leaving about half an hour between adding each one
---
3. Peanut Butter Banana Ice Cream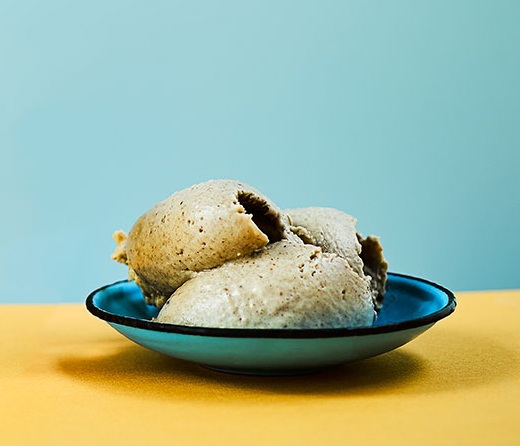 This silky smooth ice-cream is possibly one of the best things we've discovered…ever. It's refined sugar free, dairy-free and perhaps best of all it's made from only 3 ingredients: banana, peanut butter and honey. No ice-cream maker; no skills needed.
Ingredients (makes 1 serving):
1 banana, chopped small and frozen
1 tbsp peanut butter
1/2 tbsp honey
Method:
Blitz all the ingredients together, push the mix into tupperware and re-freeze for a few hours for a Mr Whippy soft serve, or re-freeze for a little longer for a more scoopable affair
---
Give these a go, they only take a couple of minutes and you'll be seriously impressed with how good they taste. Who knows, you might not ever want to go back to stodgy cakes again…Let us know how you get on in the comments!
If you're after some other dessert recipes that are just a little bit more indulgent, take a look at our posts on how to make Ultimate Vegan Chocolate Brownies, Homemade Chocolate Truffles or Easy Peanut Butter Cookies.