Gousto's founder: "I'm fed up with food waste"
I started Gousto because I love food.
Not just eating it – I'm obsessed with the world around food: where it comes from, the way it's grown, and how it ends up on my plate.
Before Gousto, I'd come home late from work most nights and open the fridge only to find that there was something that needed throwing out. I figured that it can't be only me doing this, so I did some digging and found that up to half of all food produced worldwide goes to waste – over 2 billion tonnes each year. That was a heartbreaking number to read.
24 million slices of bread
5.9 million glasses of milk
These numbers show some of the food that gets wasted in the UK.
Not every year, but every day.
This felt so, so wrong to me.
I became fixated on this food waste problem. I have family who are winemakers and they kept on saying, "Follow your passion – you're young! You don't have kids or a mortgage, just give it a go." And so 4 years ago, I did.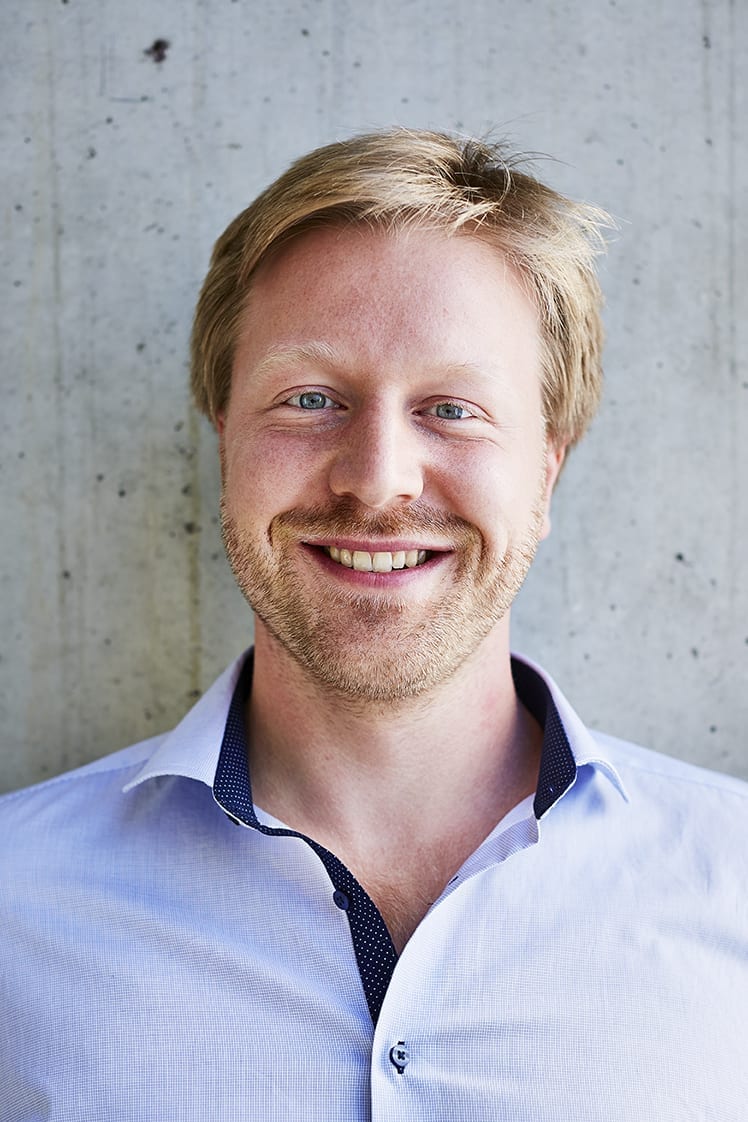 Our Mission:
Gousto's mission is to eliminate food waste.
Sometimes you get so stuck in a routine that you don't realise there's a better way to do things. Supermarkets stock up their shelves, then try to sell this stock – it's a 'shoot-first-and-ask-questions-later' approach – but that's how they've done it for decades.
We're trying to turn the logic around by first asking customers what they want, and only then buying the ingredients they've asked for. We've reversed the old fashioned 'push' approach of the supermarkets, and turned it into a 'pull' strategy. Let us know what you want, and we'll make sure that's what you get – nothing more, nothing less.
…and it's working!
I'm really proud of what we've done up to this point, but when you look at the numbers we've only scratched the surface of the food waste problem – around 15 million tonnes of food gets thrown away in the UK every year.
To stand a chance of fixing this bad habit of the food industry for good, we need to reach more people, and just saying you're trying to do good isn't enough to do this (ask any charity). We're only going to have a lasting impact on food waste by making sure our customers love us. Here's how we try to do that:
· Convenience – We make people's lives easier, saving them time, money and stress with pre-portioned ingredients, easy to follow recipes and delivery straight to their door.
· Quality – We use British meat, responsibly sourced fish, and our free-range eggs have even been awarded the Compassion in World Farming's 'Good Egg Award'. We also use local, seasonal produce from British farms wherever possible.
· Discovery – It's got to be exciting! Our chefs are basically food magicians; every week they come up with a new menu full of super creative, healthy and quick meals. There's something for everyone to make dinner feel fresh and fun, whether you cook for a family or you're a young professional couple.
Everything we do is aimed at making people's lives easier, better and more natural. The more value we present to our customers, the more we achieve our food waste mission. It's a win-win-win!
On top of this, we're going to be working closely with the amazing people behind the Love Food Hate Waste campaign to help their clear, consistent message about food waste to be heard throughout the UK.
Beyond Food Waste:
The mission to create a truly sustainable business can't stop at food waste.
We need to minimize our packaging waste too. Our packaging is recyclable wherever possible, and we keep the chilled items in our boxes cold with our Eco Chill box insulation. But we can still do better, and we will – less packaging, less plastic and more sustainable materials will be in our boxes in the future.
Having our own fleet of single-purpose vans just to deliver our recipe boxes isn't something we need or want. We keep our CO2 emissions as low as possible by using delivery services that are already coming to your area to drop off other parcels people nearby, saving carbon emissions in the process.
What does sustainability mean to you?
Maybe it's wanting your kids to grow up in a world that's as beautiful as the one you grew up in, or about looking after the planet, or simply knowing that you're doing the right thing (hey, we all like that warm fuzzy feeling).
To me, sustainability means all of these things. It's at the heart of everything we do at Gousto. By buying our recipes, people are actively helping to make the food industry more sustainable – and it's already starting to make a difference.
Food waste isn't a sexy issue, but nor is it something we can push under the carpet (or into the bin, perhaps). Food bank use is at a record high right now in the UK, yet vast amounts go to waste unnecessarily.
If you share my belief that as a society we have a responsibility to reduce our food waste, share this post and show your support for making the world a better, less wasteful place.
---
*This figure is derived from the following sources:
Food Statistics Pocketbook 2016
WRAP – Household food and drink waste: A product focus 2014
2011 Census: Population and household estimates for the United Kingdom, March 2011
Gousto internal data, incl. customer household size and number of portions served