Gousto's Halloween Recipe Hacks
This Halloween, we thought it'd be fun to take a few of our recipes to-die-for and hack them to make them not just devilishly good, but spooky too!
Adding some extra creepiness is great for getting into the Halloween mood, but it's also a foolproof way to get kids a little more excited about dinner! Check out some of the dishes we've worked our Halloween magic on below.
---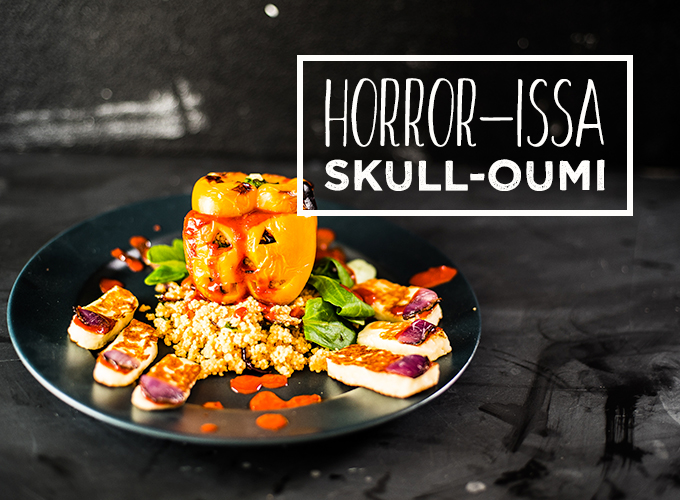 This twisted take on Gousto's Golden Harissa-Dressed Halloumi Salad recipe was inspired by halloween pumpkin carving. Using a knife, carve a ghoulish face into the yellow pepper and cut off it's top and hollow out, then roast in the oven instead of frying in a pan.
Once the pepper is ready, remove it from the oven and stuff it with couscous, using the rest as a bed. Use the halloumi sticks as fingers, with a dab of harrissa dressing on each tip and slices of caremalised onion on top for fingernails.
Finally, splash your leftover harissa dressing around the dish and over your pepper skull for a bloody finish. Then try to convince someone to eat your horrific creation…Ewwww!
---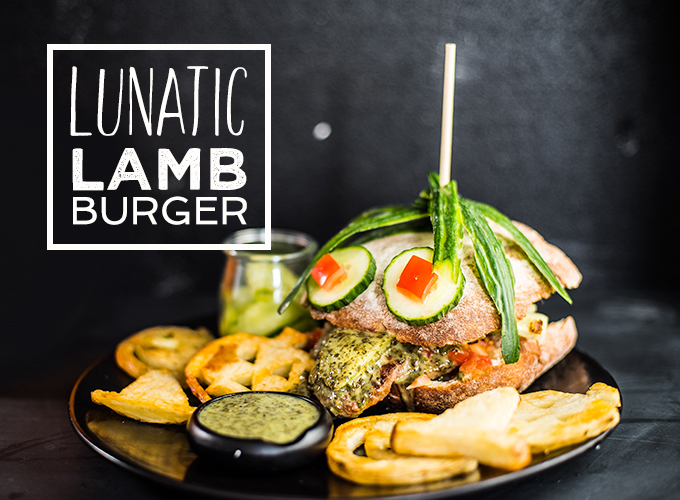 Our personal favourite, this monstrous adaptation of Gousto's Lamb Burgers With Minty Mayo has wild green hair made from long shreds of cucumber skin (cleverly kept in place with a kebab skewer that comes with the recipe).
Make the eyes from diameter slices of the cucumber before you peel it and topping with two large chunks of tomato which you can cut out when you're slicing them for the filling. Keep them in place with cocktail sticks – but remember to take these out before you bit into your burger!
As an extra spooky touch, we've carved the potatoes into fun and freaky Halloween shapes! To do this, cut your potatoes into slices about as thick as chips, then carve out your devilish designs (carefully!) with a knife before adding them to a baking tray with oil and salt and roasting. We made ours into witches hats and potato pumpkins, but you can make whatever creepy carvings you want!
---
Get creative with Gousto's Green Risotto & Pan Con Tomate recipe and create a slithering green snake! The best part of this Halloween recipe hack is that it's really easy and doesn't need much to change in the recipe – just leave an edge of ciabatta for the head and keep aside two pumpkin seeds from the seed mix to make the snake's eyes and you're nearly there!
We gave the snake a pattern by cutting the toasted ciabatta into little chunks and topping with teaspoons of the grated tomato, but if this is too fiddly you can create the pan con tomate following the original recipe – it still looks suitably snakelike with a plain green skin!
---
These aren't the only ways you can add a little extra horror to your Gousto recipes – show us your own spooky Halloween recipe hacks on social media with the hashtag #Gousto and we'll share our favourites!