Take Control Of Your Footprint With Carbon-Cutting Cuisine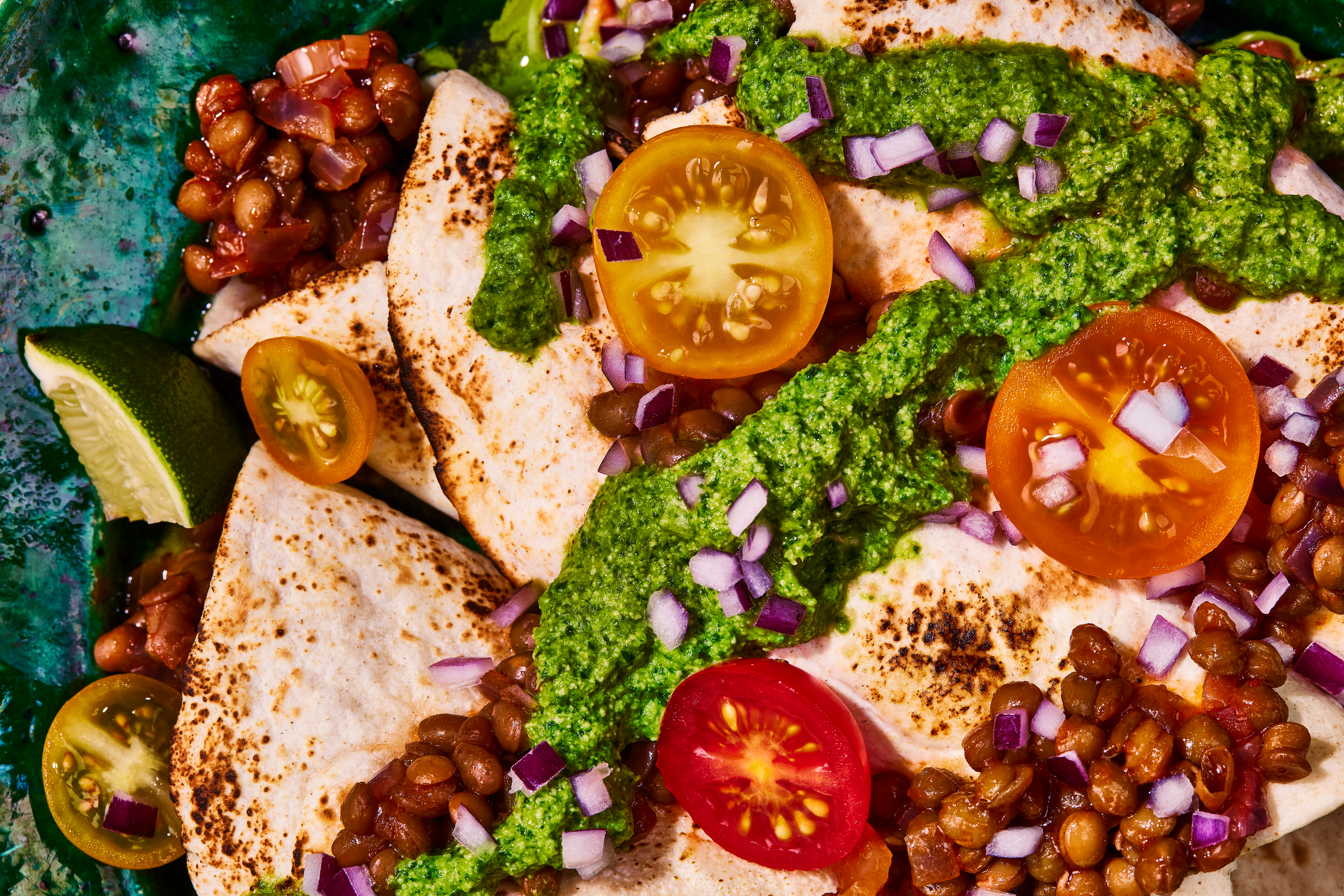 Wondering how you can reduce your impact on the environment? Start with dinner.
The good news is, with Gousto you're putting your best foot forward. Our carbon-busting, food-waste fighting business model already saves you a whopping 23% on emissions every time you order a box.
Job done? Heck no. As we work in the fight against climate change, we've developed even more ways to help you reduce your emissions. Introducing: Carbon-Cutting Cuisine – our new collection of lower carbon recipes that help the planet with every forkful.
Climate-smart plates that cut the mustard (and carbon)
We've teamed up with Foodsteps to create a collection of carbon-cutting recipes that do good and taste good. Carbon-cutting Cuisine champions seasonal veg, meat-free twists and dairy alternatives to serve up flavour-packed meals that work harder to please the planet.
By going lower carbon just one serving per week for a year, you'll save up to 74kg CO2e – that's the equivalent to the emissions from driving 188 miles.
So what's on the menu? You've got everything from sizzling stir-fries and aromatic saag aloo to indulgent weeknight enchiladas and melty plant-based cheezeburgers. Carbon-cutting cuisine doesn't get tastier than this.
Who is Foodsteps?
Leading environmental services platform Foodsteps is on a mission to make the environmental impact of food as transparent and readily available as traditional nutritional information. Using farm-to-fork data, they help businesses like ours measure and reduce the carbon footprint and environmental impacts of their food.
By looking at everything from farming and packaging to transport and waste, our delicious Foodsteps-approved lower carbon recipes pass on emissions savings to you.
Hungry for more?
Ready to bank carbon savings on your weeknight dinners? Get cracking with Vegetable Noodles With Silky Cashew Nut Sauce or Plant-Based Chilli Cheezeburger With Smoky Fries.
Click here for more information on Carbon-cutting Cuisine.
What is Gousto?
Dinner, but not as you know it. Our big red recipe boxes will help you whip up wholesome, impressive meals no matter your skill level, with all of the flavour and none of the fuss.
From everyday favourites and ten minute meals, to global cuisines and healthy choices, you'll have over 75 recipes to choose from each week from our menu. We'll send you step-by-step recipes and all the fresh ingredients you need too. Just pick what you fancy for dinner, and leave the planning to us.
Recipes from recipe box Gousto, with over 75 weekly meals to choose from. Visit Gousto.co.uk