Brits bin 7.8 million kilos of Brussels Sprouts at Christmas
Love them or hate them, Britain is expecting to see Brussels sprouts on its plates this Christmas – but we've done a little bit of research and found out that a staggering one in five sprouts bought over the festive period will likely end up in the bin!
Check out these stats on last Christmas…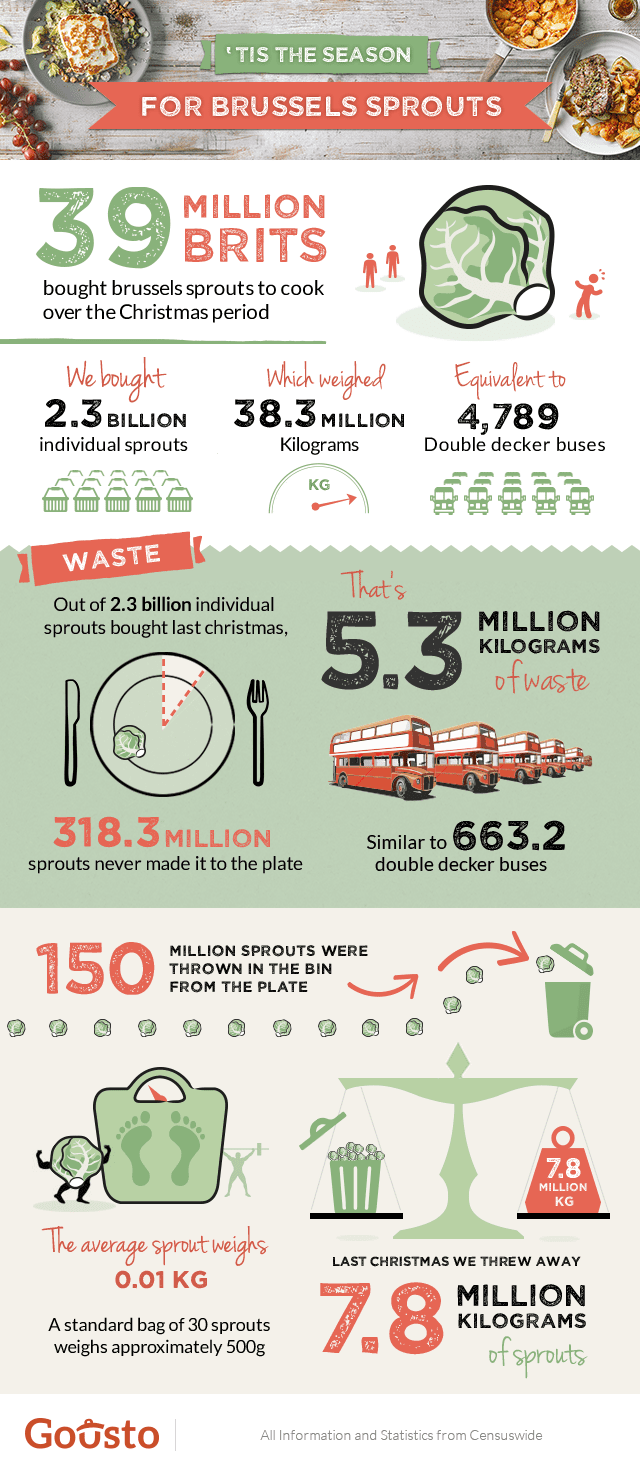 The UK produces over 15 million tonnes of food waste each year. These here numbers only take into account household waste – the number of supermarket sprouts tossed in the trash would likely dwarf our 7.8 million kilos!
"We all buy more than we actually need at Christmas," says Jenny, our sprout buyer. "But the sprout statistics show that vegetables and fresh produce are significant contributors to our food waste mountain, which is a real concern.
"We must eat what we buy and be more creative when it comes to cooking our veg. Over-boiled, soggy sprouts should become a side-dish of Christmas past and, instead, we must look upon this brilliant vegetable as a yummy centrepiece of a healthy festive plate!"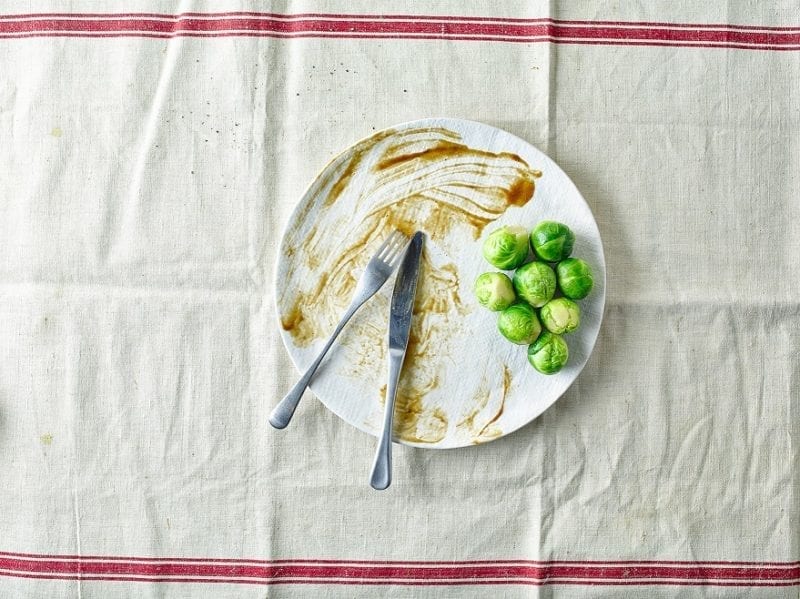 We have loads of amazing sprouts recipes coming your way this Christmas! With everything perfectly pre-portioned, you can be sure that you won't be letting any go bad in your fridge – and with these delicious recipes, you won't be leaving a single one on the plate!
We chatted to Matt Rawson, Chairman Of The Brassica Growers Association and 'Love Your Greens' campaign: "Sprouts are grown in the UK from October through to April and are obviously a favourite over the Christmas period – with over 80% of the UK production sold throughout December and our aim is to distance Brussels sprouts from the over boiled, grannies dinner perception of years gone by."
To raise awareness of sprout waste this Christmas, hashtag your delicious dishes including the little green gems with #savethesprout.
Our research was carried out by Censuswide in November 2015.  (Sample: 2,000 UK adults.) Feel free to send a line to kiera@gousto.co.uk for to see the shocking results in full!