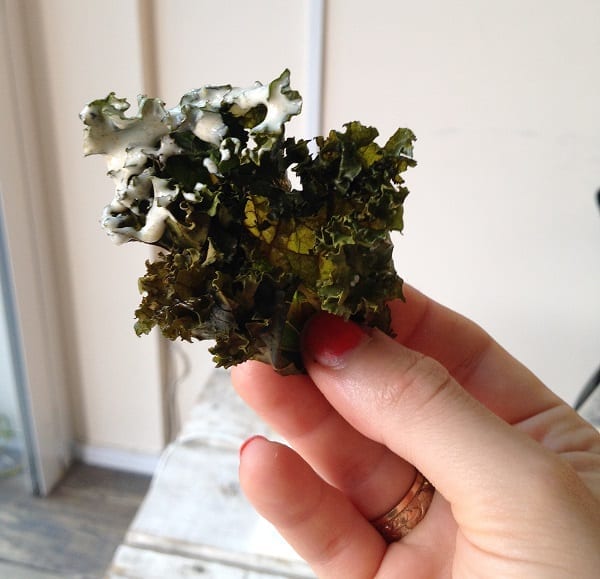 Much like the self-defeating act of ordering a diet coke with your whopper meal, the concept of 'healthy crisps' can seem a little oxymoronic. But you're going have to trust us when we say Chef Alice's Kale Crisps come with full brownie points.
Kale's natural curly leaves combined with a touch of salt and a drizzle olive oil make for the most delicious pre­-dinner snack. Feel free to douse them in lashings of smug too, that's how healthy they are.
You will need:
● A large bunch of kale. Washed and left to dry
● 1 tbsp olive oil
● 1 tsp salt
● 1 tsp brown sugar (optional)
For the yoghurt dip:
● 100ml natural yoghurt
● 1 tsp ground cumin
● 1 tbsp runny honey
● 1 tbsp tahini paste
Make Them!
Preheat the oven to 180C/350F/Gas4
Cut the kale leaves up into crisp­sized morsels and discard the stalks
Place them in a bowl with the olive oil, salt and sugar and mix well with your hands
Lay them out on a baking tray in a single layer and bake for 25mins, until they are crispy but still
green in colour
For the dip ­ mix all the ingredients together