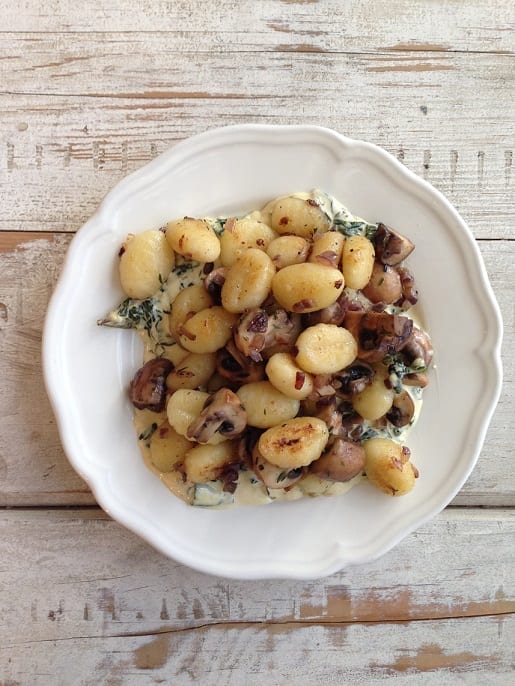 Everything might have wound down for the Christmas holidays but there is no rest in the Cookpit when new ingredients land! The soft and scrummy Italian dumplings otherwise known as  gnocchi made their debut with a bang in Gousto HQ this month, and our chefs have been getting creative with them ever since. Gnocchi is often seen as an alternative to pasta, but actually it's best to think of them as little potato dumplings. By pan­frying the gnocchi in this dish rather than boiling them, they become soft and pillowy inside with a perfectly crisp exterior. Like meandering through vibrant woodlands on a festive winter's night, this dish is a warming bowl of nature and whimsy.
Chef Alice says: We've got mushrooms, thyme and sweet red onions mixed through, and it's sat on a pool of creamy garlic spinach, which gives the dish a snug, wintery vibe. And in true Gousto style, you can rustle it up in under half an hour. Gnoc, gnoc, gnocchi on heavens door!

Top cooktips: The key thing here is to make sure you use a large (preferably non-stick) pan and that it's nice and hot when you pan-fry the gnocchi, this allows them to get crispy skins, without soaking up any excess oil.
Cooked in: Under 30 minutes
Keep an eye out for this woodland wonder in our upcoming recipes!