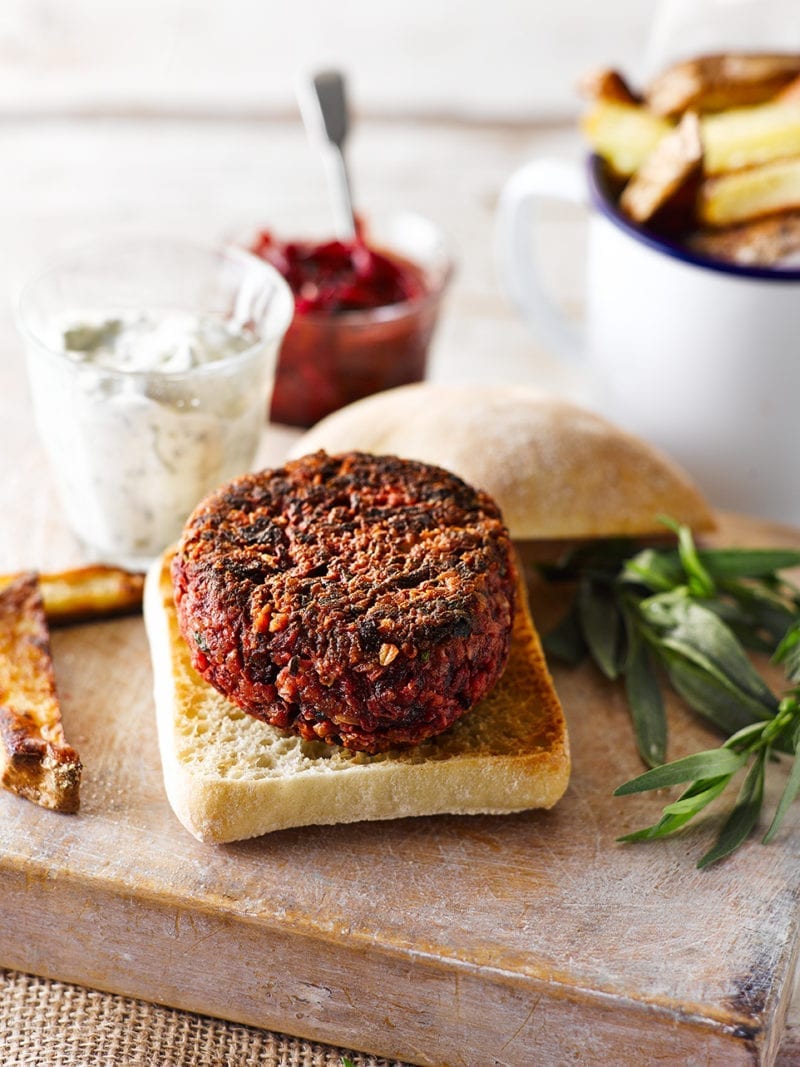 "You'll see the Great Taste logo wherever you shop for food and drink – in delis and farm shops, at food festivals and farmers' markets, butchers, bakers, and all other good food shops. Just keep your eyes peeled for the logo. It's not about smart packaging. It's simply about taste – the kind that stops you in your tracks and makes you go WOW!"
Our award-winning Beet Burgers recipe is on the menu now, and it's not one you want to miss.
Great Taste is the benchmark for fine food and drink, described as the 'Oscars' of the food world and the 'epicurean equivalent of the Booker prize'. How lovely.
Over 90,000 products have been blind-tasted by top chefs for the Great Taste awards since it all began, over a decade ago. It's recognised by just about everyone these days, and we're jolly proud to have had one slapped on this bold veggie twist on a classic.