Pretty much every vegetarian is familiar with that awkward moment at a friend's summer barbecue: the coals are hot and it's time for some serious grilling, then out comes a tray stacked with beefburgers, sausages, steaks and chicken. "Where's the veg?", you ask, and your friend points sheepishly to a bag of sweaty supermarket bought salad, already wilting in the sun. We're pretty confident that lettuce and ketchup in a bap isn't anyone's idea of a delicious vegetarian meal…
This summer, Gousto is here to help everyone make the most of the season with our Savour The Summer campaign. We have unique cocktail kits in the Gousto Marketplace, including the Summer Romance with pomegranate molasses and The Zingiberry with redcurrant jelly and dried cranberries. You can take a look at the recipes for these in our post 4 Cool Cocktail Recipes You Need This Summer. We're even running a weekly competition to win 2 of these kits for free in your next Gousto box – find out more in our #SavourTheSummer Competition post. 
Don't worry – we haven't forgotten to keep summer special for vegetarians as well! The Gousto Cookbook is packed with a huge range of vegetarian recipes that our customers love. We've picked out 5 vegetarian recipes that you need in your life this summer below.
---
1. Heatwave Harissa Halloumi Sandwich
Using a unique method of preparing halloumi which involves 'boiling then rolling' the delicious salty cheese, this vegetarian burger is brimming with flavour, thanks to a harissa mayo and a homemade slaw topped with peppery nigella seeds.
Cooking Time: 45mins
Customer Rating:

Best For: Making the beefburger brigade at your next barbecue jealous with the meatiest of cheeses.
---
2. Red Pepper & Mango Paneer Kebabs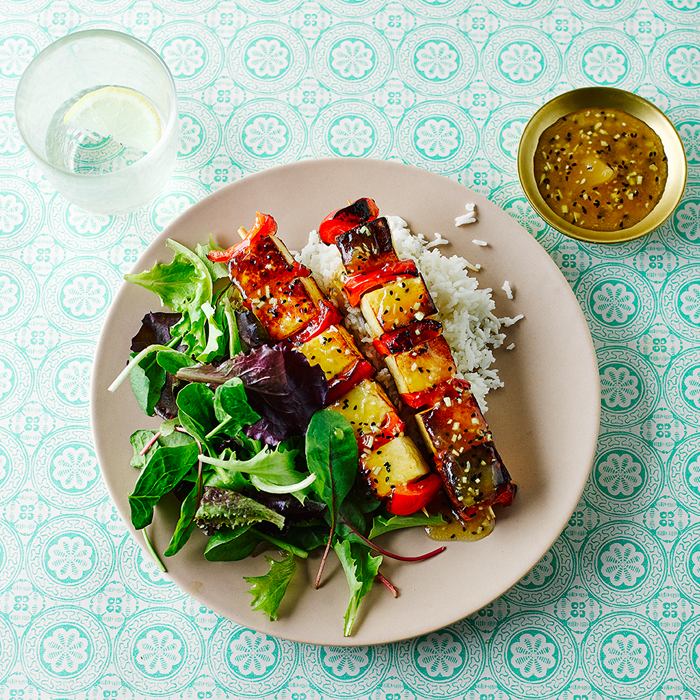 What's better suited to a barbecue than a kebab!? This vegetarian dish has been given a summery spruce by toasting the rice before cooking it, and topping skewers of red pepper and mango with a mango chutney, turmeric and nigella seed infused dressing.
Cooking Time: 25mins
Customer Rating: 


Best For: Making it an Indian summer with the exotic combination of mango and paneer, and learning a skill by toasting rice.
---
3. Summer Greens Pasta Primavera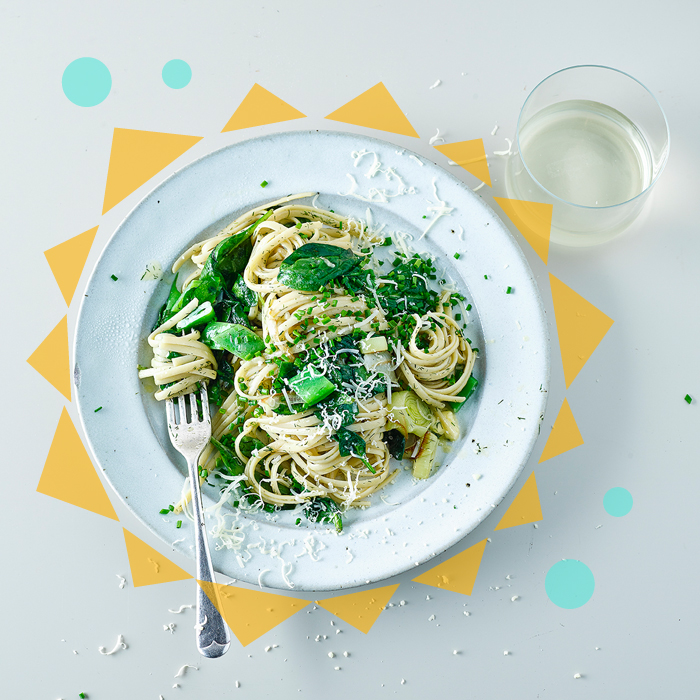 This linguine dish brings all of the greenery of summer – leek, spinach, seasonal runner beans, chives and dill – together in one vegetable extravaganza along with Cornish clotted cream and Italian cheese to make a delicious and refreshing pasta – YUM in the sun!
Cooking Time: 20mins
Customer Rating: 


Best For: Getting away with being healthy and indulgent at the same time!
---
4. Halloumi, Lemon & Courgette Kebab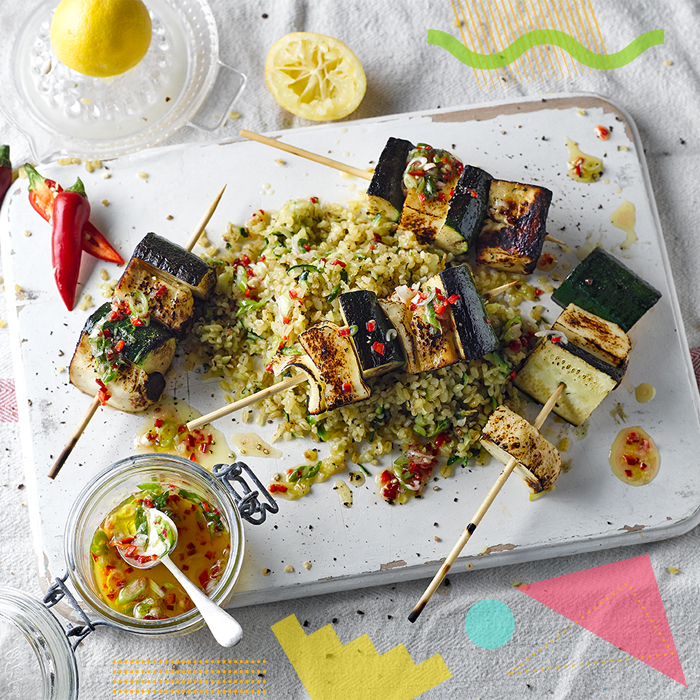 OK so we know this is the second kebab on the list, but we couldn't resist (and hey, it's barbecue season)! Here, the skewers are stacked with courgette and halloumi chunks and drizzled with a chilli and lemon dressing for a summery zing.
Cooking Time: 30mins
Customer Rating: 


Best For: People who just want to try a bit of everything: halloumi, bulgur, courgette, citrus and chilli dressing…it's all here!
---
5. Honey-Kissed Rainbow Couscous
Bring out the flavours of barbecue with honey and smoked paprika creating some seriously tasty, sticky, sweet and smoky vegetables. For us, this quick, flavour-packed dish is the perfect taste of the summer!
Cooking Time: 20mins
Customer Rating: 

Best For: Preparing quickly before a picnic so you can show off a little bit of al fresco couscous magic to your friends
---
Like the look of these recipes? We have hundreds more just like them! Take a look at this week's menu to see what's available right now, or browse our Cookbook to see all of our recipes. Comment below and let us know what your essential vegetarian recipe is this summer!