Did you know that lions sleep for up to 20 hours a day? All that catnapping should mean they know a thing or two about getting a good night's rest, which might explain how Simba Sleep, creators of "the most advanced mattress in the world", came up with their name (that and the Wimba Way song from The Lion King…).
Gousto has teamed up with Simba, joining forces to help you supercharge your January with the winning combination of great food and great sleep. Gousto deliver all the ingredients you need to cook healthy, delicious meals, along with easy-to-follow (no, really) recipe cards and any extras you want from our online marketplace straight to your door, boxed up. Simba's mattresses are delivered cleverly boxed up too, so you won't have to worry about lugging a wide mattress upstairs and getting stuck halfway like last time…
What does our partnership with Simba mean? Well, two things: an offer and a competition.
The Offer
If you order a Simba mattress in January, you'll get a Gousto box – containing three meals of your choosing from the Gousto menu for two people – absolutely free!
That's all there is to it:  just buy a mattress from the Simba website and you'll get a code to redeem your free Gousto box – it doesn't matter if you've never tried Gousto before or you get a box each week!
The Competition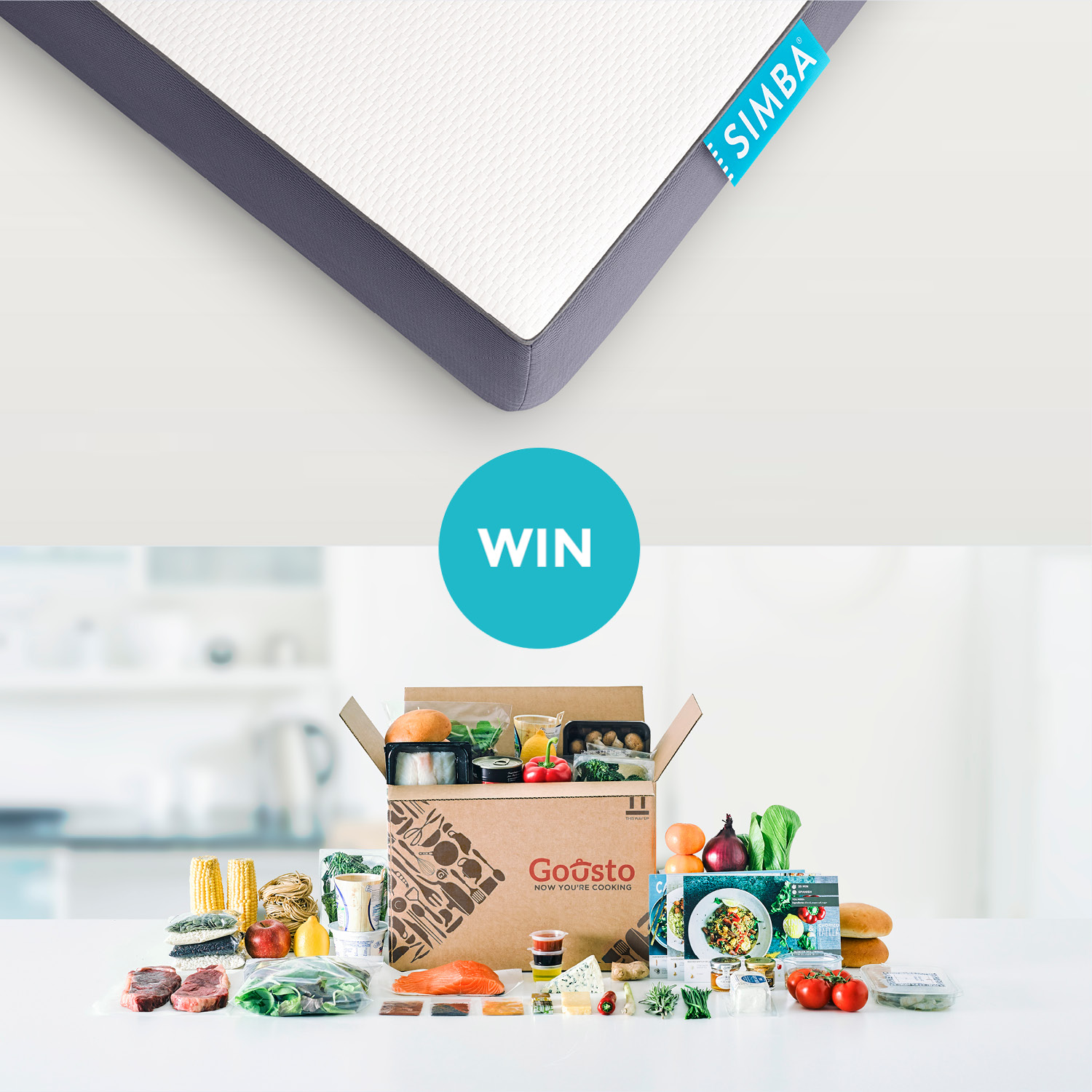 I can't think of a better way to make sure you eat and sleep wonderfully this year than winning this competition that will bag you a free Simba mattress of your choice, along with a huge 6-month subscription to Gousto worth £800!
Entering couldn't be easier – head to the Gousto page on Simba's website, scroll the bottom and enter your name and email address to enter. As with any competition, terms and conditions apply!