Truly original flavours and recipes are what we're all about at Gousto – so it made perfect sense to team up with the lovely nutters over at Mr Fibert's.
What makes Mr Filbert's snacks so interesting is that they're hand-tumbled in true artisan style, so they can guarantee that the final product is free from gluten and dairy products, providing a delicious vegetarian snack.
Inspired by fusion foods, they locally source honey, chillies, wild garlic, herbs, Cornish sea salt and other delectable flavours before concocting wild and wonderful bags of hot-air roasted snack sensations.
Toasted in their own natural oils and tumbled with the distinctive Mr Filbert's blend of herbs and spices, these nutty nibbles pack a real punch.100% natural ingredients, no artificial additives, flavours or preservatives. Spot on.
This Christmas, we've got our favourite Mr Filbert's festive flavours in stock at the Gousto checkout.
Cranberry & Orange
This flavour combo – mixed nuts with cranberries and zesty orange – is Christmas in a bag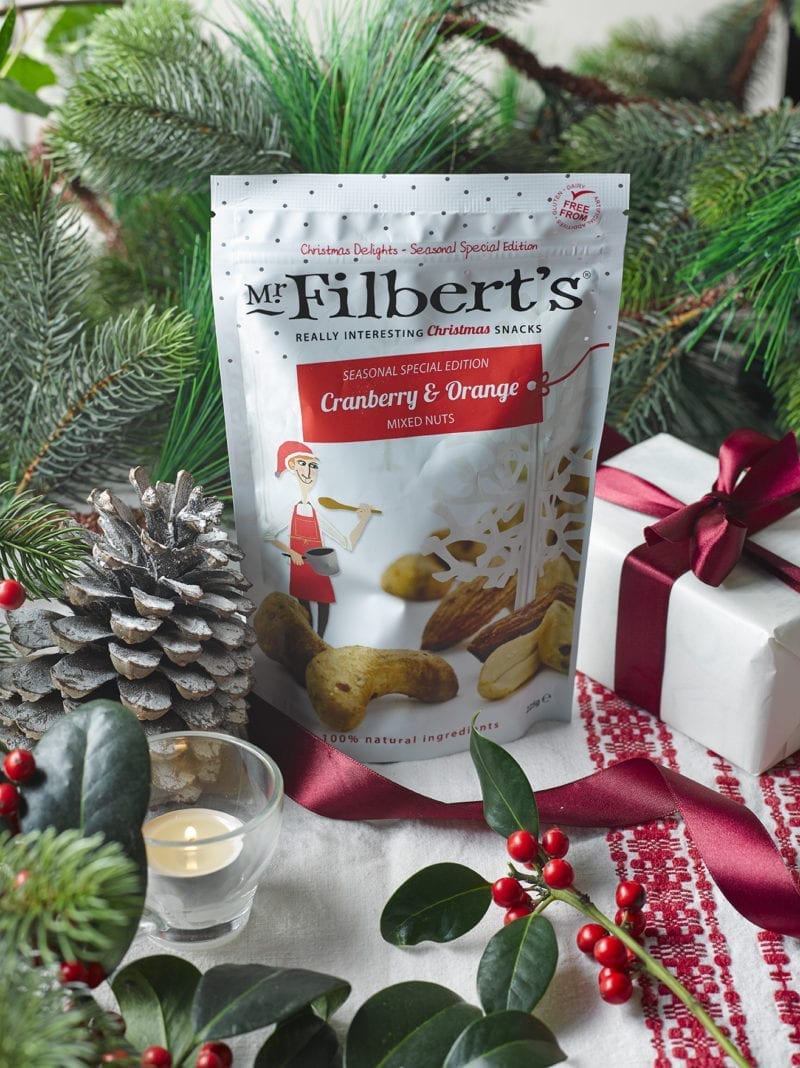 Moroccan Spiced
This almond, chilli, mint, cumin and garlic flavour is beautiful crushed over crumble or curry – versatile!
*
New to Gousto? Grab £25 off your first box by clicking here