If your morning starts out anything like ours, it will no doubt include hauling yourself out of bed while it is still pitch black outside, rushing to get ready for work, charging to the station, leaping on a train, fighting for a seat and eventually getting to your desk, all before 9am. And Frodo thought he had a hard time getting the ring to Mordor, he should try getting the metropolitan line at daybreak.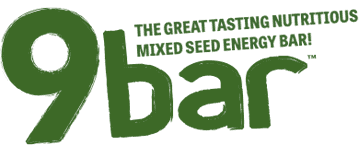 As a result of our hectic lives becoming ever busier, we tend to sacrifice healthy diets for convenience and necessity. This results is questionable snacking choices and a sorry lack of nutrition, depleting our energy levels and weakening our immune systems. Luckily the smart snack bods over at 9bar have it all covered.
9bar offer more choice than a Turkish bazar. With an eclectic range of healthy combinations like cocoa and cashews, raspberries and apricots, you will certainly be spoilt for choice when snacking with 9bar.
Now, I know what you are thinking, just how healthy are these allegedly healthy bars? The answer is a lot! The bars are like a treasure trove of dietary goodness. They contain ingredients like pumpkin seeds, which are full to the brim with natural energy, so whether you are in the office or on the running track, 9bar will give you that coveted boost.
The bars also come with the seal of approval from vegetarian and coeliac societies, making them THE snack for specific allergies or dietary requirements. And don't worry about any of those pesky, unwanted ingredients sneaking into your snacks during production; the 9bar team lovingly hand-make their snack bars in a craft bakery in North Wales.
So if you're slaving away at your desk, pushing yourself in the gym or breaking records on the track, 9bar will give you that extra push we all need sometimes.  If only Frodo had had some on his trip to Mordor, the films might have been a little shorter.
Fancy getting in on the 9bar action? Gousto customers can treat themselves to some scrummy 9bars via their online shop with a fantastic 15% discount. Simply enter discount code: Gousto9 at the checkout.
Enjoy!