At Gousto, we're all about exciting cooking without the fuss. Our ingredients? Locally sourced and pre-portioned. Our recipes? Flavour-packed and step-by-step. The cooking tools? Well, that part has been up to you – until now.
"Many tasks around the home could be made much easier and more enjoyable with a little intelligent thinking" – Joseph Joseph
Hear hear. You can now purchase Joseph Joseph products direct from Gousto – Christmas shopping, done. Look out for these little wonders at checkout:
Clean-Press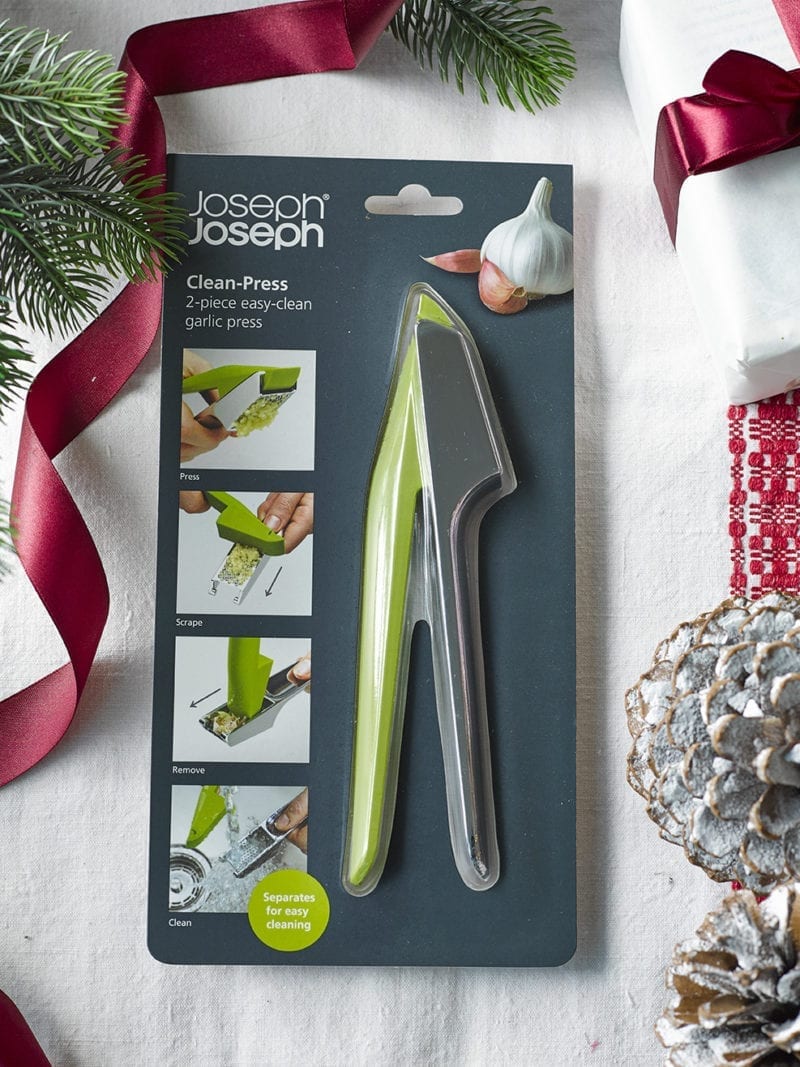 We've got a new crush. This 2-piece garlic crusher comes complete with a handy inbuilt scraping tool: you don't even need to peel the garlic! It washes easily too thanks to special, cone­-shaped holes. Magic.
Twist Grater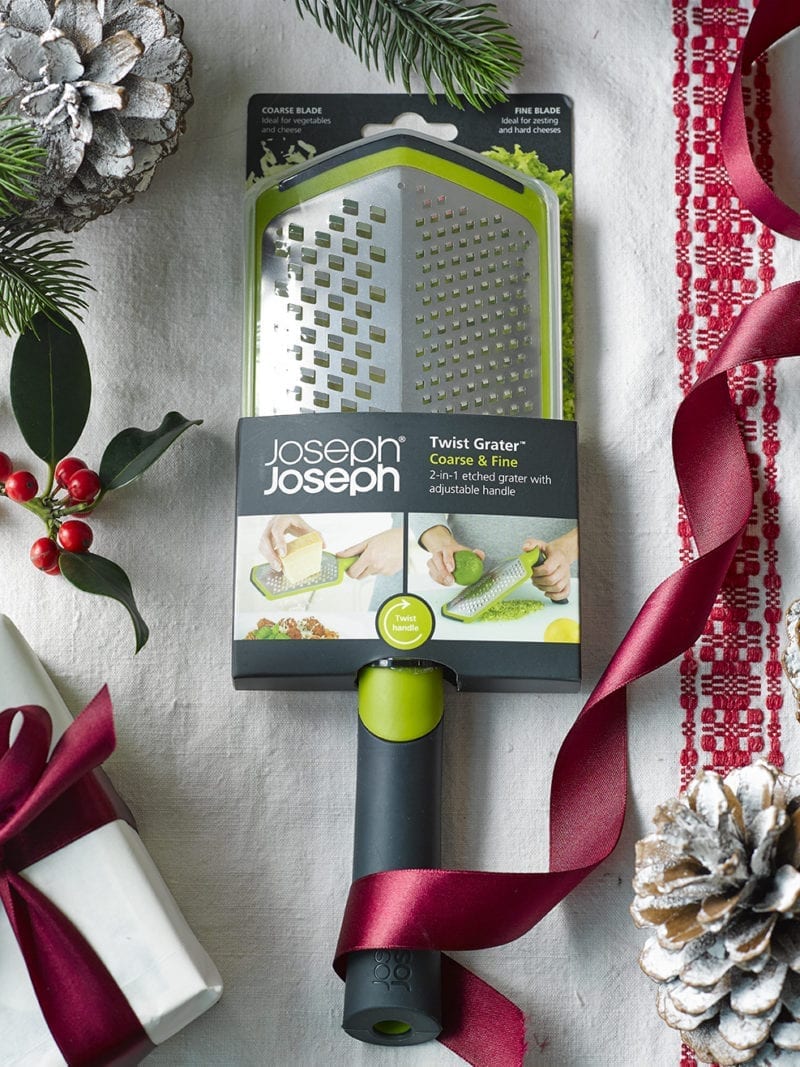 Ever find grating a bit…grating? This super special, advanced microplane changes everything. It has two different stainless-steel blade sets and is RAZOR sharp. So be careful wielding this tool. Use it for garlic, ginger, chocolate, cheese and even frozen chilli. It also features a twistable handle, allowing for different grating positions. And it's dishwasher safe.
Stainless-steel Tongs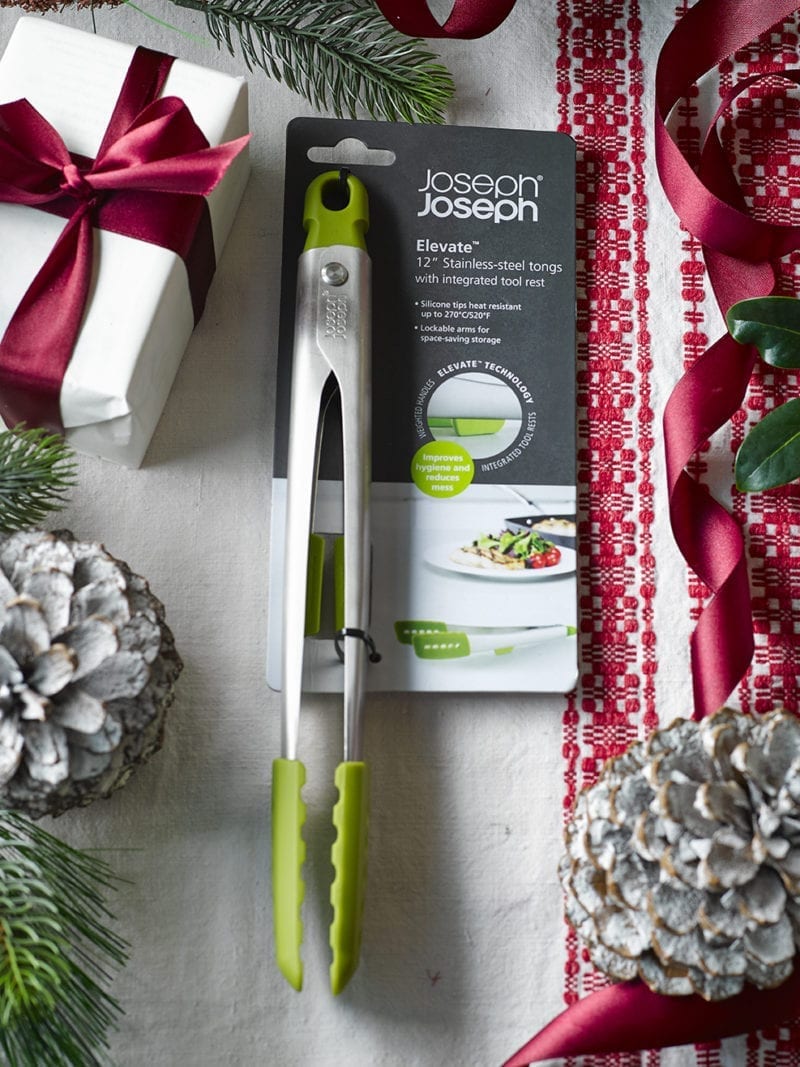 These handy tongs provide more control when cooking, allowing you to grasp that steak and turn those vegetables with enviable agility. They feature a satisfyingly weighted handle and integrated rest for less mess.
Multi-peel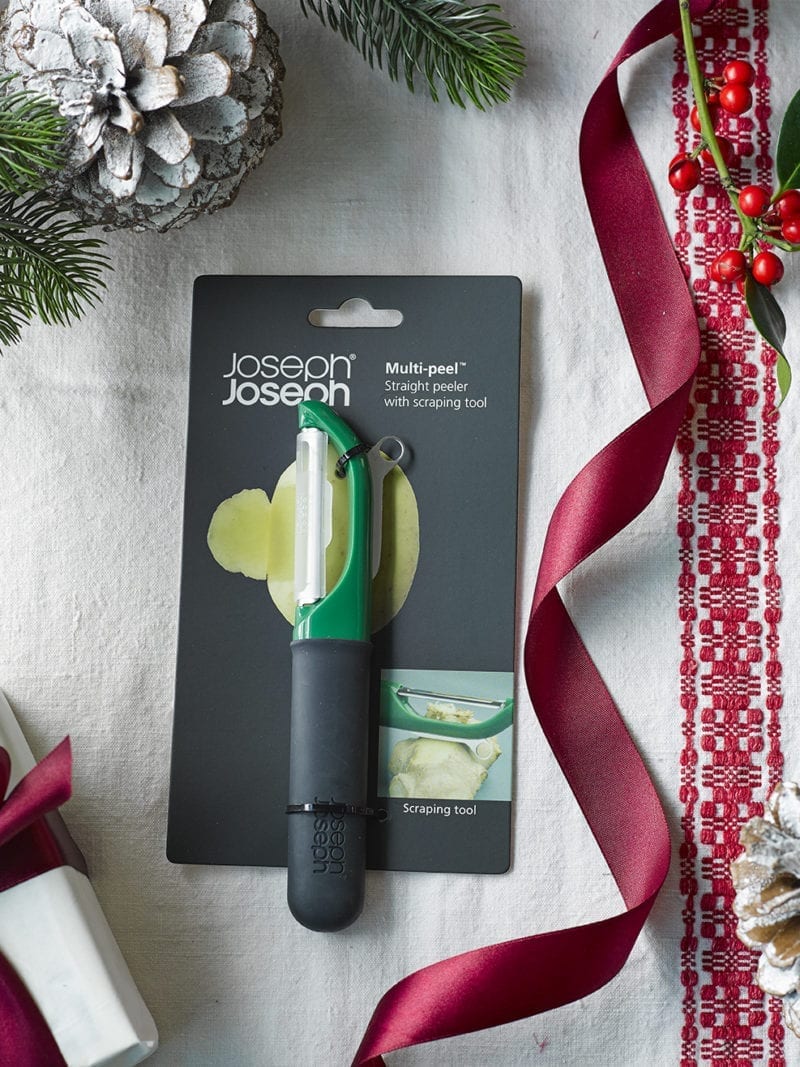 Stainless-steel blade; ergonomic, easy-grip handle; protective blade guard; multiple added functions. This is the peeler of all peelers. Whether it's swift spud peeling or adding the final flourish to your Gousto masterpieces, this is one that you want.
Nest Measure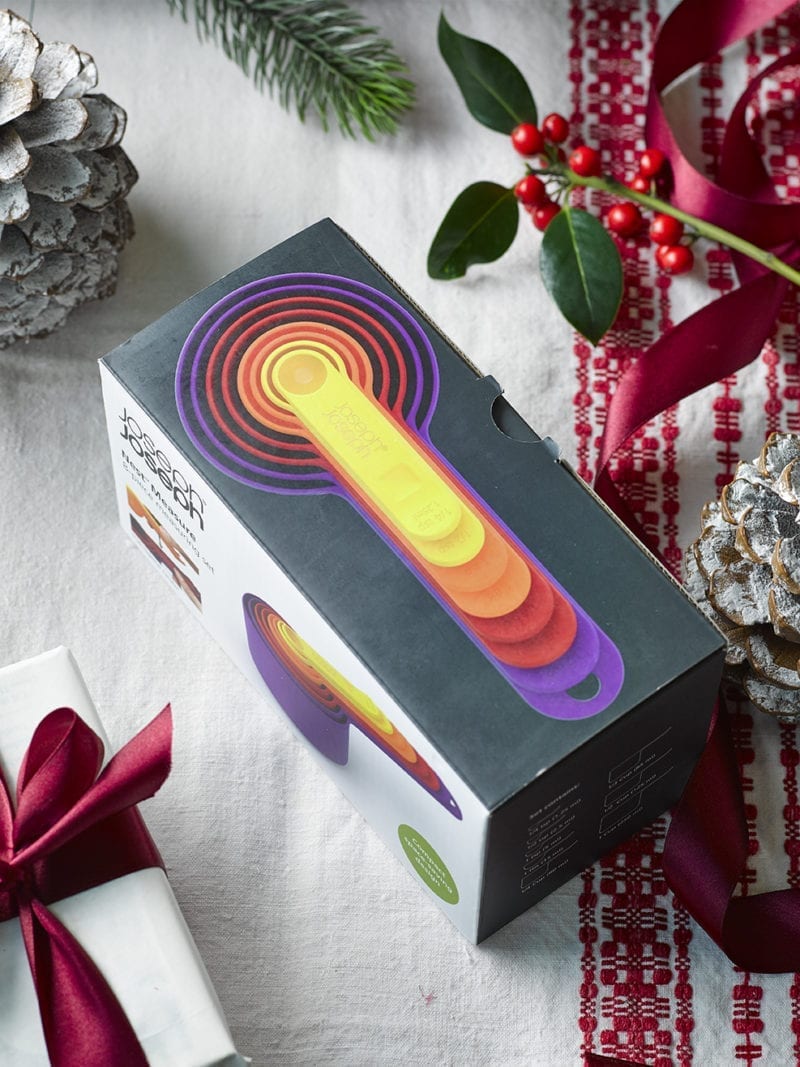 Comprehensive yet compact. Eight spoons, ranging from ¼ tsp to 250 ml, make measuring a breeze! Better looking than your average tablespoon, too.
Citrus Catcher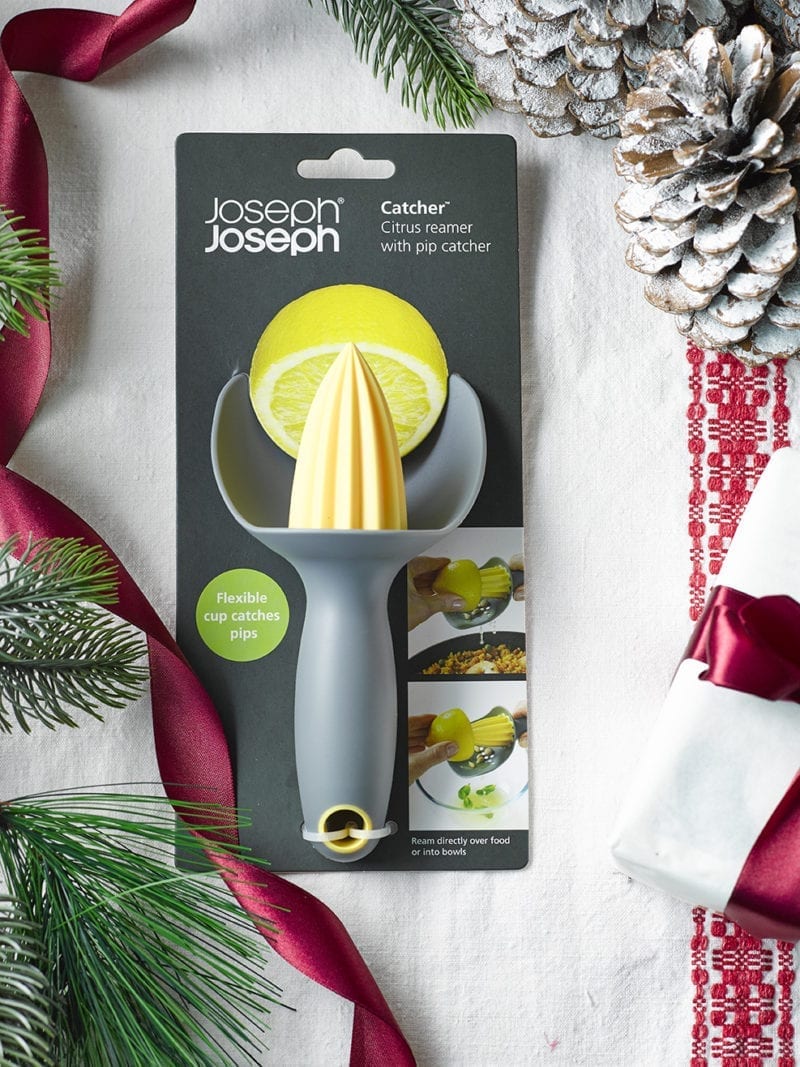 A smart innovation, this little gadget keeps the pips and pulp out of your hard-earned citrus juices. Pesky debris is caught in the crafty cup, allowing juice to merrily drain through.
Enjoy!