One decade ago, national mistletoe day was motioned by parliament and thenceforth fell on the first day of December each year. Magical celebrations including the crowning of a Mistletoe Queen and a charity mistletoe auction take place in the Capital of English Mistletoe, Tenbury Wells. And in West London, we've been getting pretty excited too…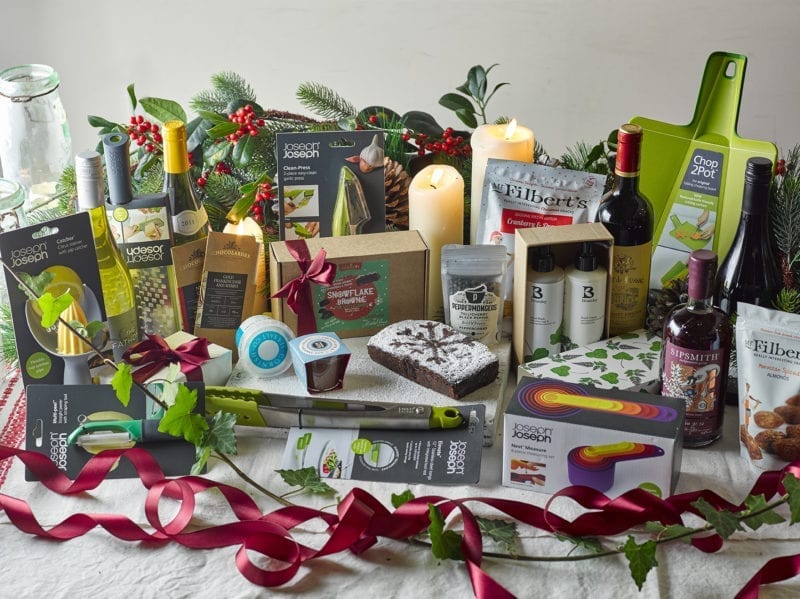 Christmas time is officially here and what better way to see it in than offering you an array of gorgeous gift ideas, including beautiful mistletoe from Tenbury? It flourishes among the branches of organic orchards in Worcestershire and the crop is world-renowned – last week's Mistletoe Festival saw buyers flocking from Kilkenny in Ireland and Fife in Scotland to purchase this special mistletoe by the tonne!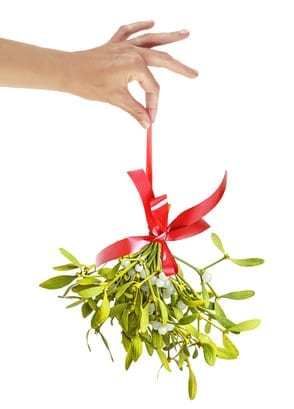 Teme valley grows organic cider apples across thirty acres and harvests the mistletoe that grows among the branches at Christmas time – it's from here that ours hails and it'll be available to add to your Gousto boxes very soon!
*
There are so many different symbolic interpretations of mistletoe and we've gathered together our favourites to celebrate this day…
An evergreen dependent on a deciduous host, mistletoe is symbolic of continuing life, vitality and fertility through the chilly winter months – a symbol for love
2. In Greek mythology, mistletoe once offended the Gods who thereafter condemned it  looking on while pretty girls were being kissed!
3. The kissing tradition caught on among servants in England before spreading to the middle classes – men were allowed to steal a kiss from any woman caught standing under the mistletoe, and refusing was viewed as bad luck, for one reason or another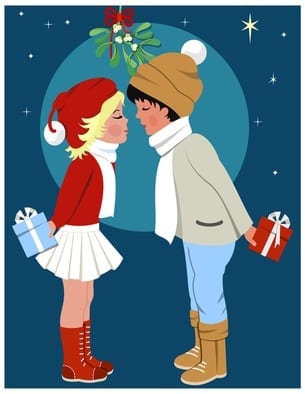 Whether you believe the stories or not, mistletoe is a must as Christmas and, in our efforts to make this year's as smooth as possible, we really have got the best stuff going ready to deliver to your door.
Carefully remove your Gousto mistletoe from its bag soon after you receive it and pop any loose berries in the bin. Mistletoe will begin drying out once brought into a heated room – spraying occasionally with cool water will keep it fresher for longer.
Happy December!