Nudie Snacks premium toasted coconut chips are an all-natural snack that make a great alternative to crisps…but there are so many other ways to Get Nudie! Here's a few suggestions…
   1. Over a couple of drinks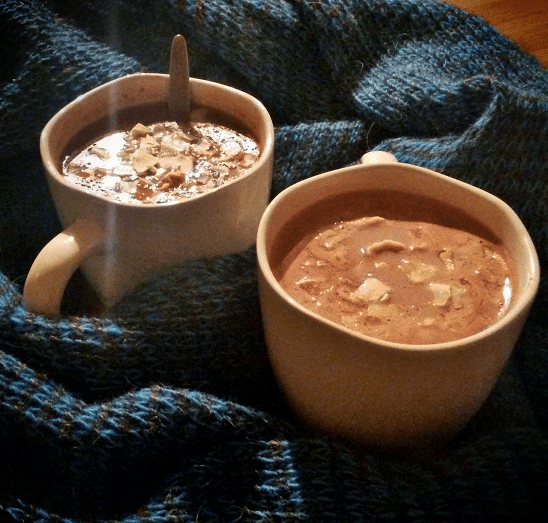 Nudie Snacks coconut chips make a great topping for hot cocoas or almond milkshakes. Whether you enjoy your treats made with milk or dairy-free (we used almond milk, coconut oil, and organic cocoa to make ours), Nudie Snacks adds the perfect coconut kick!
   2. Layer by layer
Nudie Snacks add a delicious layer to any breakfast yoghurt parfait! Top a couple layers of natural yoghurt sweetened with local honey, granola, and fresh fruit with these toasted coconut chips for a delightful tropical crunch to brighten any dark morning.
   3. Under the covers
With winter on the way and the fall television season in full swing, we all need some snacks to hand for a bit of binge-watching. Nudie Snacks coconut chips make a great alternative to that bag of crisps or a great complement to a few pieces of dark chocolate. Spare yourself the spare tire and make some indulgently healthy choices while indulging in a bit of laziness!
You can find Nudie Snacks online at www.nudiesnacks.co.uk or on Twitter and Facebook.
Guest post by Nudie Snacks