Here at Gousto we understand the plight of living in London, no more so than the dreaded commute. Not only do we have to suffer the cramped, sardine tin-like trains, but also we have to cough up shed loads of money for privilege. In fact more than 2 million of us Londoners pay too much for their little slice of hell every day, but there is a little-known saviour in the form of Commuter Club, hooray!
Commuter Club wants to help you pay less for your commute; offering the savings of an Annual Travelcard and the flexibility of paying monthly, meaning you could save on average £300 on your commute. Sounds like a good deal to us!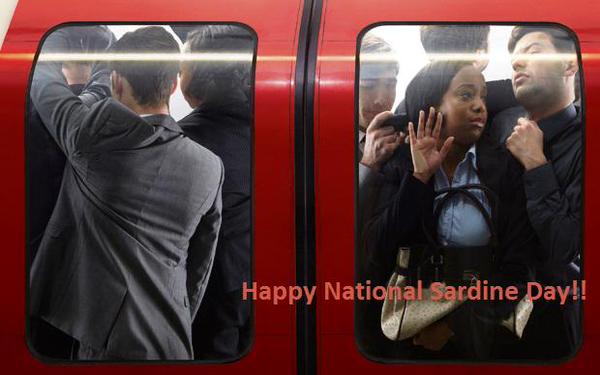 CommuterClub pays your yearly fee and you pay them back on a monthly basis over eleven months, meaning you save the cost of a whole month of travel versus buying Monthly Travelcards. They put a small fee on top, but it still works out significantly cheaper than buying monthly or weekly from TfL.
If you commute between zones 1-4, you stand to save more than £200 with CommuterClub. Here is the breakdown:
The cost of a 1-4 Annual is £1800
CommuterClub charges 5.6% on this which equates to £100.8
Total payable £1900.8
11 instalments of £172.8
Also, the further you travel, the greater the savings. Which is all before taking into account TfL's random fare hikes!
And it gets better! You can cancel at any time without the worry of penalty or lock-ins, which is awesome if you move away or switch jobs. And it's not just their cancellation policy that make Commuter Club fantastic, you also get to enjoy a whole bunch of other benefits such as their Annual Gold card, entitling you to 1/3 off rail travel for you and 3 others, 2 for 1 on top London attractions, £80 off Fitness First memberships and lots more!
Don't believe us? Check out why The Financial Times, Timeout and The Evening Standard are singing Commuter Club's praises.  Join Commuter Club HERE (but remember, you heard it here first!).