It makes us happy to see so many cool new food companies revolutionising our eating habits in the UK. From Biona to Cornish Sea Salt, we want to make sure our customers are wised up when it comes to getting their hands on the best grub going. That's why we make it quick and easy to pop a present to yourself in your Gousto boxes at checkout…
One such cool company is Chocolarder, a small batch chocolate maker in Cornwall formed by pastry chef turned cocoa-experimenter, Michael Longman.
"My intention was to create something based on the principle that has always been at the heart of great food: unadulterated sensory enjoyment, without compromise. No shortcuts, preservatives, bulking agents, substitutions or artificial shenanigans – just the real deal, right from the bean to the bar"
We spoke to Michael about his three year-old business and what it takes to become a real-life Willy Wonka.
A lot of people ask how we came up with the name Gousto… how did Chocolarder come to be?
"Schokolade", German for chocolate, was my sister's brainwave over a bottle of wine with the family. Chocolarder was born, which incorporated my priority to include the local flavours of Cornwall in the chocolate, picking from the authentic larder of ingredients the south west has to offer.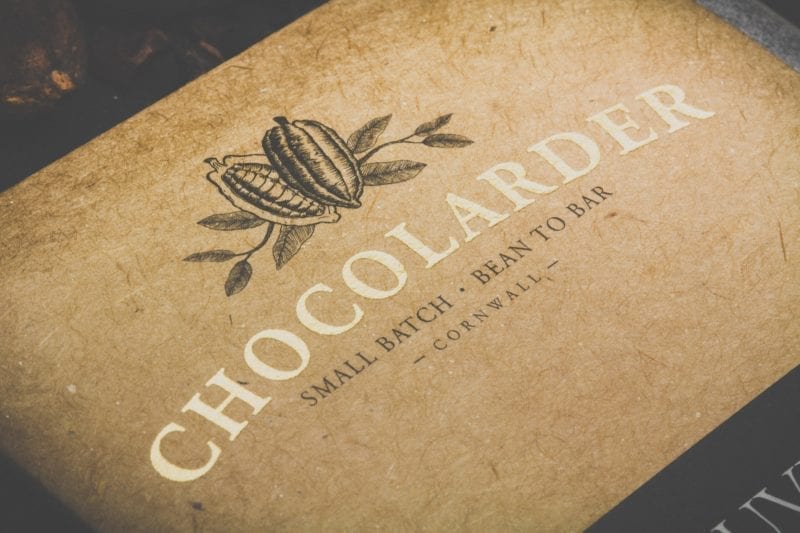 Chocolate, we're convinced, is the product of magic. However, we imagine there's a bit more to it than that…
There certainly is! The grinding of cocoa into chocolate is a multi-staged, incredibly complex process. We insist that our cocoa is grown sustainably, without the use of pesticide and without detriment to its surroundings. We've been lucky enough to team up with local charity CoolEarth, who have been working with a tribe in the Peruvian Amazon rainforest to ensure that the tribe's people can earn a premium for their harvest, sustaining their way of life without the need to sell land to logging companies. Only through this cooperative could the growers receive the money they deserve, and we get to make our chocolate knowing the sourcing of the beans meets our ethical standards.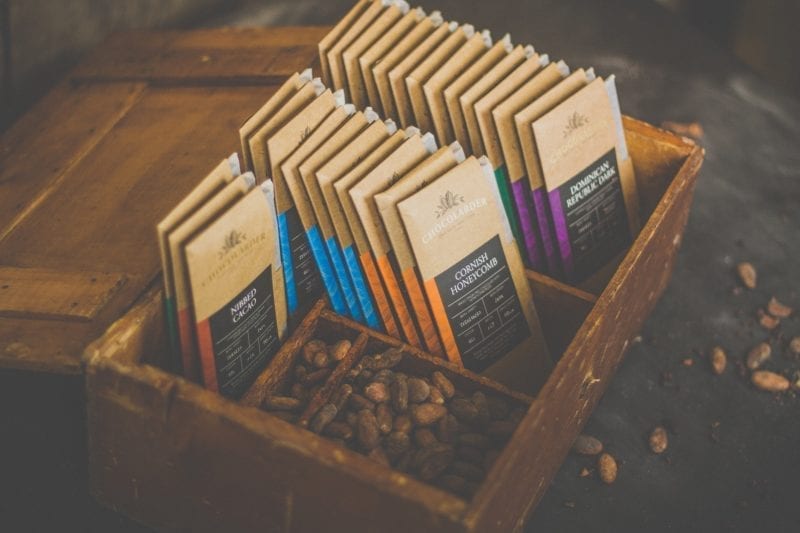 Our beans are carefully fermented to develop the beautiful flavours of cacao, a task that only the best farmers can execute to perfection:
1)      First, the beans are pre-ground to a gritty paste
2)      This paste is then poured into the melanger, a machine that grinds the cocoa to a paste with microscopic particles suspended in the cocoas natural butter
3)      Sugar is then added to this liquor and a fluid, smooth texture begins to develop
This final stage, the longest in the process, is known as conching, and it's here when the flavours of the chocolate can be manipulated with aeration and heat to alter acids and flavour compounds to give us the exact flavour we're after. Only in artisan chocolate making is flavour manipulated in this natural way, rather than with artificial flavourings or by alkalising the cocoa.
Which is your favourite Chocolarder bar?
It's got to be the Peruvian Dark, with its complex earth and woody flavours. Grown in the foothills of the Andes and farmed in equilibrium with the Amazon rainforest, the rare Criollo cacao in this chocolate benefits from rich, fertile soils and high humidity.
At the moment, we're using these Criollo beans in a completely different way to create our intense 100% bar, coming soon. We're coaxing fruitier flavours from the beans to bring a balance that works for such an intense chocolate, by adjusting the roast and the temperature across its grinding.
You, lucky Gousto-ers, can pop a Chocolarder bar into your next Gousto box with the click of a button! At checkout, simply choose from our array of treats to perfectly round off your order.
New to Gousto? Click here to make your first order and receive a £25 discount.