Happy Autumn!
Whether you're foraging for wild nuts or not, this is the time of year when snacking on these hard-shelled fruits just feels right.
Spring is for oozing, juicy berries but when the leaves turn crunchy under our feet, we want our snacks to do the same in our mouths!
Below is a handful of my absolute favourite nuts but there are so many to enjoy, with quite startling health benefits. Think of nuts as nature's mood-boosters, designed to ward off any early-onset Winter blues…
Brazils
Just a few Brazil nuts provide your daily recommended amount of selenium, an essential mineral which helps keep your immune system fighting fit. A substantial, chunky snack when pumpkin seeds just won't cut it, these always remind me of the Big Purple One chocolates! A lot of health-conscious nutritionists don't go a day without their Brazil nut fix, whether it's chopped on top of porridge or candied in a little maple syrup as an afternoon pick-me-up.
Cashews
These are just so buttery and indulgent – the most moreish nut on the block, I think. We use them a lot in our Gousto recipes to add flavour and that distinctive, gorgeous texture: check out our Chicken Cashew Stir-fry recipe here! These babies are packed with protein and good fats and you'll find cashew butters popping up more and more alongside other popular peanut alternatives…
Almonds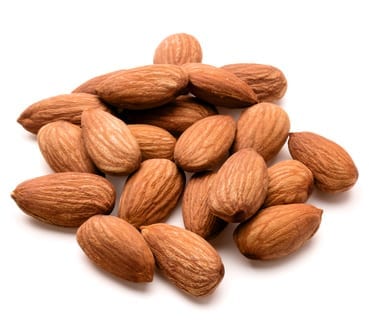 I get my almond fix in milk, butter and ground form, as well as snacking on the nuts themselves! It's such a versatile little thing. Almond milk is a super healthy dairy alternative that's become widely available, while few supermarkets are without almond butter stocked next to their old-fashioned crunchy peanut spreads. Ground almonds are used in healthy baking as a flour alternative, too, which is great news for cake-lovers. 'Activated' almonds are growing in popularity, as many consider them less bitter.