There's no room left for denial, we're well and truly in the throngs of autumn. All of the leaves have fallen, conkers litter our streets, it's apocalyptically dark when you wake up and even darker when you get home. And so with a collective sigh of resignation, we dust off our wizard hats and witches brooms and brace ourselves for the festive onslaught of Halloween, and all the pumpkins that go with it.  But if you're feeling stumped about with what to do with your pumpkin this year, fear not!  Here are ten clever clogs ways to make the most out of your pumpkin and celebrate All Hallows Eve with style.
1. Pumpkin Piñata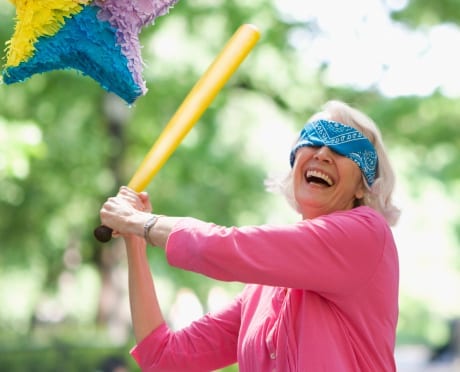 Kids and destructive adults alike will all agree that few activities beat the Mexican tradition of repeatedly whacking something until it vomits candy.  All you need for this riotous bit of fun is one pumpkin, a whole load of sweets and a baseball bat. Make a small hole in the top of the pumpkin, carve out all the insides, pour in the lovely sweets and you've got yourself a bona fide Pumpkin Piñata. The perfect party piece for the Halloween shindigs of the young and old.
2. Personal Pumpkin-spiced Latte
Starbucks recently brought back latte infamy with the return of the Pumpkin Spiced Latte, but there's no need to wait around for them to fulfil your pumpkined coffee needs. You can make your own and feel safe in the knowledge that it actually has some real pumpkin in it (yep that's right, Starbucks pumpkin latte skimps entirely on the pumpkin).  All you will need is some pumpkin, pumpkin spice, milk, vanilla extract, espresso and black pepper. Full recipe here 
3. Pumpkin Soup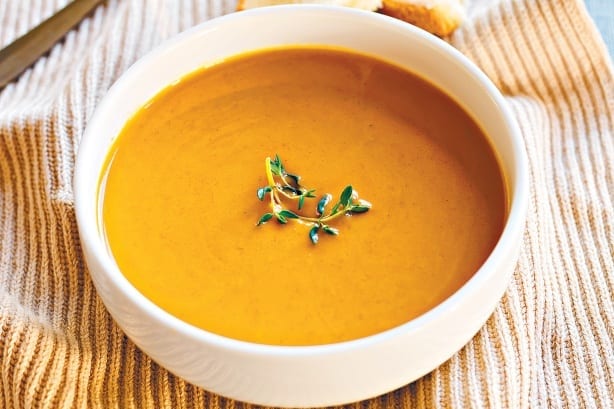 A steaming, hearty bowl of pumpkin soup is just what the doctor ordered to warm yourself up in the chilly autumn weather. The possibilities with this dish really are endless; add some thai red curry paste to give it some heat or spice things up with some chilli shrimp. Best served with some crusty bread and a roaring fireplace. Heck, while you are at why not pick up some small sugar pumpkins to use as makeshift bowl, perfect for a quiet, cosy night in.
4. Oozing Pumpkin
From Steve Sprangler, the enlightened mind who demonstrated just how much fun you can have with a packet of mentos and a bottle of diet coke, comes the oozing pumpkin – a carved pumpkin that literally spews foaming ooze. A howler of an experiment that is just educational enough to make up for the mess it creates. Learn how to do it here.
5. Hamburger Bun err… Thing
If you've been struggling to find a way to create a burger bun less ordinary (someone's bound to have been) then it's the hamburger bun platter to the rescue! Cut away the midsection of your pumpkin (saving the seeds) fill it with the burgery goodness of your choice, toast your seeds and then glue them to the top of your pumpkin to resemble burger bun seeds. Break it out at your Halloween BBQ or party and watch everyone's eyes pop out in amazement/bemusement.
6. Pumpkin Pie
Let's face it, pumpkin and pie were pretty much made for each other. Although this recipe traces its origins back to ancient Mexico, we have been enjoying it here in one form or other ever since the Tudors baked their own; which oddly enough consisted of stuffing a pumpkin with apples and sugar – those crazy Tudors! Of course the traditional American-style pumpkin pie recipe involves lashings of eggs, butter, milk and pureed pumpkin. Whether you're serving it for Halloween or as thanksgiving treat, we can guarantee it'll disappear before your very eyes.
7. Keg It!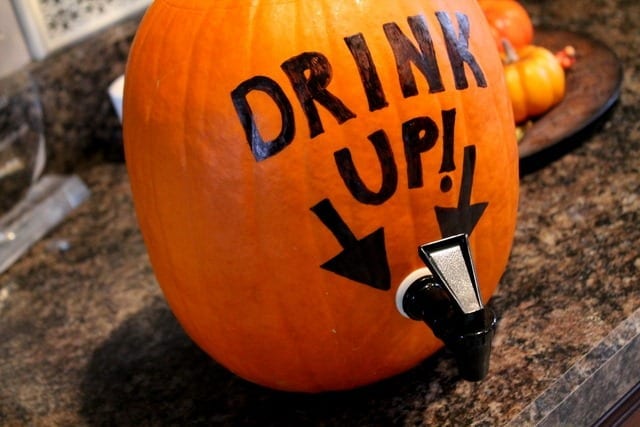 We all know how much fun kids can have with pumpkins, but how can us fully-fledged, worldly and responsible adults enjoy them? Fill them with alcohol of course! All you need to do to make your very own Halloween keg is carve out a pumpkin, find a spot to put the spigot and, once everything is secure, fill that baby up with your tipple of choice. Just don't expect to see this one on Blue Peter anytime soon.
8. Grow one!
Whatever wild n' wacky thing you get up to with your pumpkins this year, why not save the seeds and grow more for next year? Wash, dry and save the seeds from this years' Jack-o'-lantern, then sew in the spring. The best thing about pumpkins is that they are ridiculously easy to grow, requiring very little maintenance. You can swagger about with the smug glow of the green-fingered guru and no one will be any the wiser.
9. Pumpkin Face Mask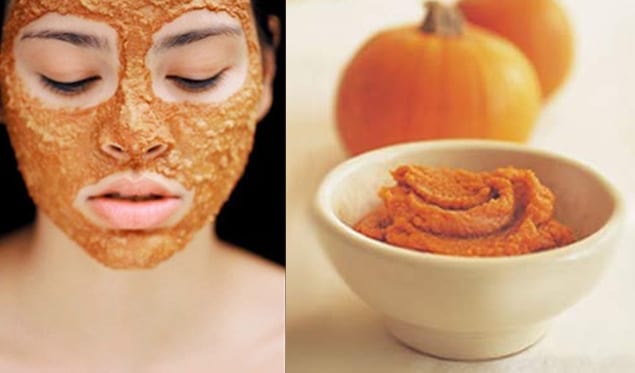 Pumpkin isn't only ridiculously healthy, but its high concentration of vitamin A, vitamin C and Zinc, not to mention truckload of antioxidants, is fantastic for damaged or sensitive skin. Get primping with your very own pumpkin facemask by whisking ¼ cup of pumpkin and one whole egg. We can't promise it will turn the clock back, but it's a hell of a lot cheaper than surgery. Throw in a few teaspoons of honey or a dash of apple cider to help that dry or oily skin. Remember to wash it off after 15 minutes or people will think you've gone for a pretty questionable Halloween gettup.
10. Carve it!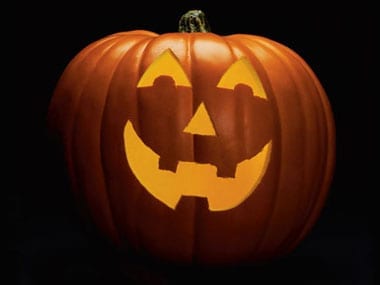 The origin of the Jack-o'-lantern (or carved pumpkin to us Brits) is pretty murky; some legends have it that it all started when Jack, a dastardly bandit, made a deal with Satan to save his soul. In return for the devil's favour, he was left endlessly roaming the earth with a hollowed-out turnip, which probably sucked for him. Others attribute the phenomenon to the catholic feast day All Saints Day, in which God-fearing souls used luminous lanterns to ward off the dead. However they came about, it just wouldn't be Halloween without a barrage of leering Jack-o'-lanterns at every corner. Happy Halloween!
If you're a bit of a pumpkin artiste, send us your masterpieces and we just might feature them here!