This sophisticated spice looks like matte, maroon glitter…
Sprinkle liberally over dishes that require a citrusy finish, like our Turkish Lamb Bulgur.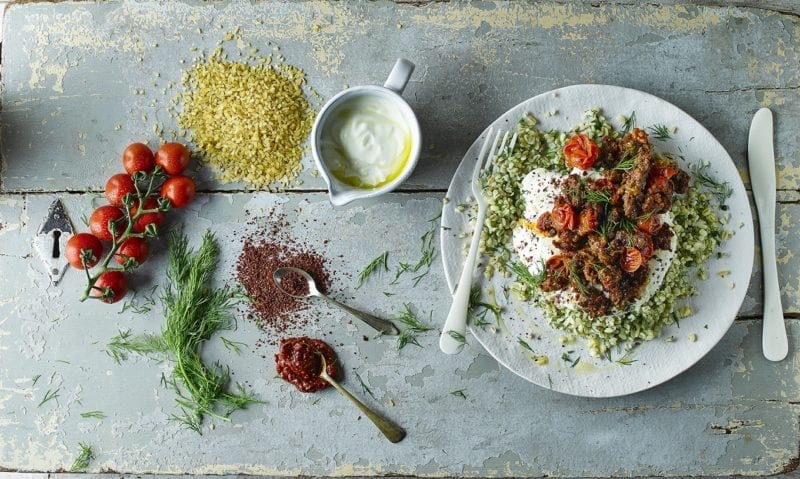 This dish combines one of our favourite spice pastes – harissa – with sweet cherry tomatoes and lamb. Served with a garlic yoghurt and dill-flecked bulgur this is maximum, warm North African flavour.
Sumac comes from small, sour red berries which are dried and then ground. You'll probably find it most commonly scattered over baked eggs, hummus and mezze.
Lip sumac-ing good!