Lots of us think that allspice simply means 'all­the­spices'…
In fact, it's a phenomenal spice in its own right – allspice berries, which are large-­ish and mustard-coloured, are often referred to as 'Jamaican Pepper'. Allspice has a warm, sweet aroma similar to cloves and cinnamon but its peppery background notes afford it versatility in both sweet and savoury dishes.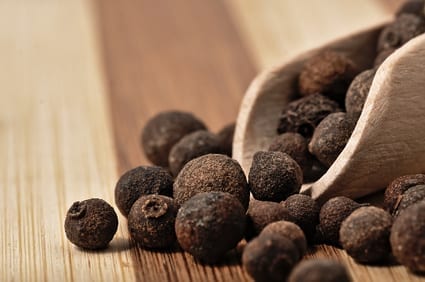 It forms the backbone of West Indian cooking. We use it to add depth to the marinade for our Jerk Chicken and as a sweet, earthy coating in our Middle Eastern inspired warm Jewelled Chicken Freekeh.
Go on – allspice up your January!
*
Spice up your January with Gousto – click here for up to £25 off your first order