Gousto's promise to you is a thoroughly enjoyable cooking experience, sans fuss. Our ingredients? Locally sourced and pre-portioned. Our recipes? Flavour-packed and step-by-step. The cooking tools? Well, that part has been up to you until now.
We scoured the kitchenware world to find what we believe to be items that will, in true Gousto style, bring your inner chef bursting out.
"Many tasks around the home could be made much easier and more enjoyable with a little intelligent thinking" – Joseph Joseph
Hear hear. You can now purchase Joseph Joseph products direct from Gousto – simply pop them into your box at checkout. Take a look at the quartet of cool tools we've picked out for you, and let us know how you get on with them!
These heat resistant, handy tongs give you more control when cooking, allowing you to grasp that steak and turn those vegetables without burning your mitts. They feature a weighted handle and integrated rest for less mess. Think of them as an extension of your hand – no chef is complete without them!
We've got a new crush. This 2-piece garlic crusher comes complete with a handy inbuilt scraping tool: you don't even need to peel the garlic! It washes easily thanks to special cone­-shaped holes. Bonus.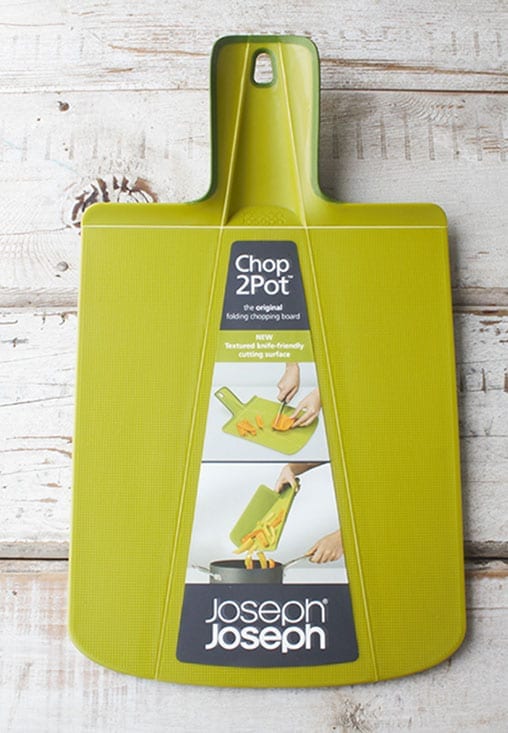 This cutting board really is a cut above. It has a special knife­-friendly textured board and folds to form a chute, allowing you to transfer your prep straight into the pan. No mess! Are you noticing a theme here…? It also boasts non­-slip feet for grip. This board isn't going anywhere.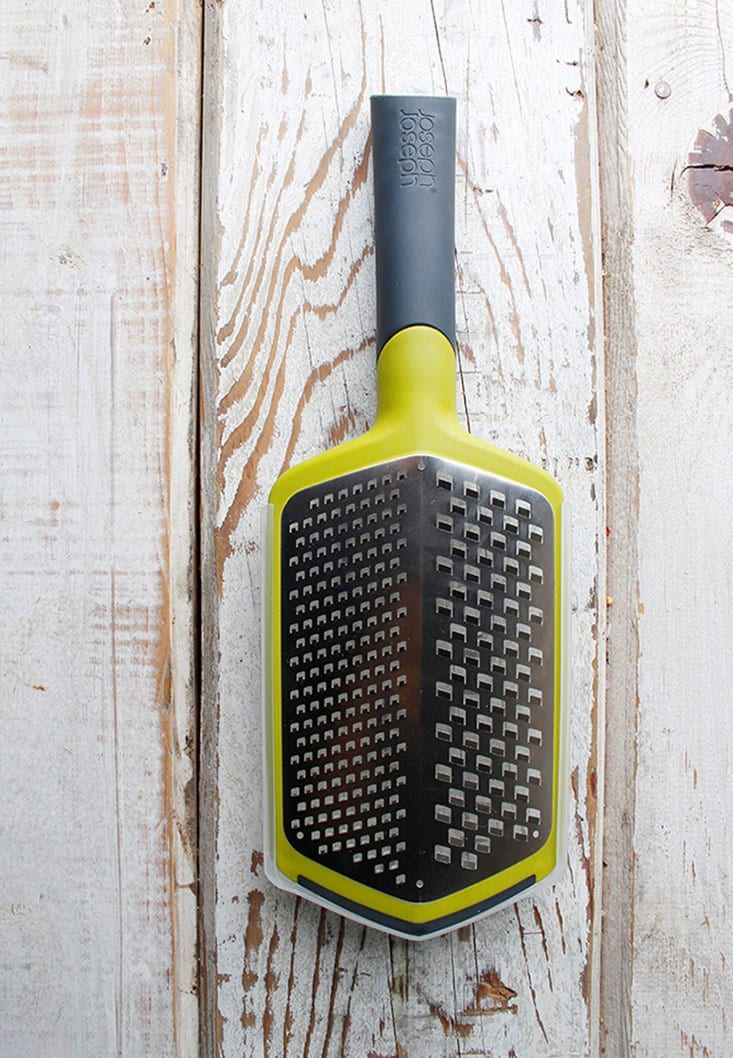 Ever find grating that cheese a bit…grating? This super special, advanced microplane changes everything. It has two types of stainless steel blade sets and is razor sharp. Use it for garlic, ginger, chocolate, cheese and even frozen chilli. It also features a twistable handle allowing for different grating positions. Dishwasher safe. Grate stuff!
New to Gousto? Grab £25 off your first order here!