Come one, come all and cast your votes in the only election that matters in 2015, the great Gousto foodie Election! Join the throngs of fervent foodies as they take to the polls and cast your vote for the next great dish to air on our menu.
We're hot on the campaign trail of our 4 ravishing recipe candidates as they battle it out for the coveted place. Each has their merits, their unique offerings to you the salivating public, and each one is steadfast in the belief that they are the obvious choice for gastronomic succession…
Pork & Braised Apple
Danny Clementine, spokesman for the TraDishionals party said:
"I'm not going to make any false promises to you, unlike my less substantial counterparts here. What I can promise you is this; we will deliver on taste; including mouthful after mouthful of succulent pork, sweet caramelised apples, tangy mustard and classic British fare at its finest!"
Crispy Fish Goujons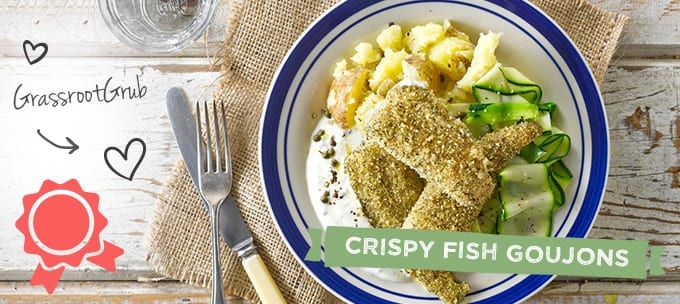 But Eric Margarine of the GrassrootGrub party was less bombastic in his retort:
"At the end of the day this is about food. Nothing more, nothing less. We're not about to hide behind any of your fancy jus and tapanades, instead we'll give you simple, satisfying home-comforts. Staple textures and delicate flavours, beautiful breaded fish and homemade tartar sauce. That's what we're about."
Beet Burgers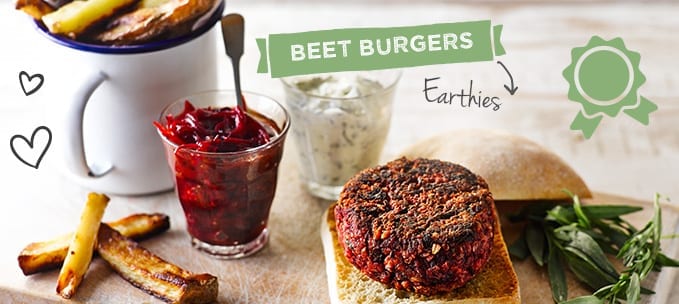 Meanwhile leader of the Earthies, Nicola Beetroot thinks we need to go back to our roots:
"This is food as it's meant to be. No false preservatives or unidentified mush. This burger is healthy vegetarian chow at its best. Great for us and fab for the environment, it's positively brimming with antioxidants, vitamins and fibre. Ultimately our meal choices carry consequences, and we all know you are what you eat."
Shepherdess Pie
Neil Courgette, leader of the FairFare party stresses a return to more balanced meals:
"We want to give everyone the opportunity to have a slice of this pie. It uses veggie mince, which is a healthy and versatile all-rounder. It is also a great source of protein, and low in calories too, really, what's not to like? We came into this wanting to give you a British family classic, and we've delivered."
 Who will win? Cast your votes below to find out!