Want to know a little more about the super skilled, creative chefs behind Gousto's recipes? Now's your chance. First up, meet Chef Adam. 
Originally from Chicago, Adam Ziska is our American ex-pat and looks at ingredients in different way to most chefs, finding new and exciting ways to bring plates of food to life. It's a philosophy he puts into practice with every recipe he creates, and one you'll experience and recreate with the ingredients in your Gousto box, when you cook a recipe developed by Adam, such as the Moor-Ish Lamb & Sweet Potato Tagine or the Louisiana Creole Dirty Rice.
With a background as head chef at National Geographic feeding hundreds of hungry staff, he's got bags of culinary experience from trying different cuisines all across the globe, from Phu Quoc in Vietnam to Juneau Alaska, Luca in Italy to Jaco in Costa Rica…you get the picture! Watch the video below to learn more about Adam's unique approach to cooking in his own words.
We lured Adam away from the Gousto Kitchen for a few moments for a quickfire interview – take a look at his answers below.
Describe yourself in 3 words.
Passionate, Old-fashioned, Loyal
First meal you remember cooking?
Ow Yak Sung (it's a dish my dad invented made of rice, beef mince and soy sauce, not a culinary triumph)
What gets you up in the morning?
I like to pop up and try to get ahead of the day
Any hidden talents?
I don't hide anything, but I did work as an ice sculptor in Las Vegas for a while…(no, really)
Best and worst things about the job?
Best: When I impress a customer with something they may not have ever made themselves

Worst: When I don't!
Favourite Food?
Ceviche (raw fish that's been marinated in fresh lime juice… served at the beach, in Costa Rica… with a margarita…)
Least favourite food?
Truffle… the mushroom, not the chocolate
How do you relax after a long day of recipe development?
More recipe development..as in: I cook dinner for my wife…
What would you do if you weren't a chef?
Bull fighter
Thanks Adam!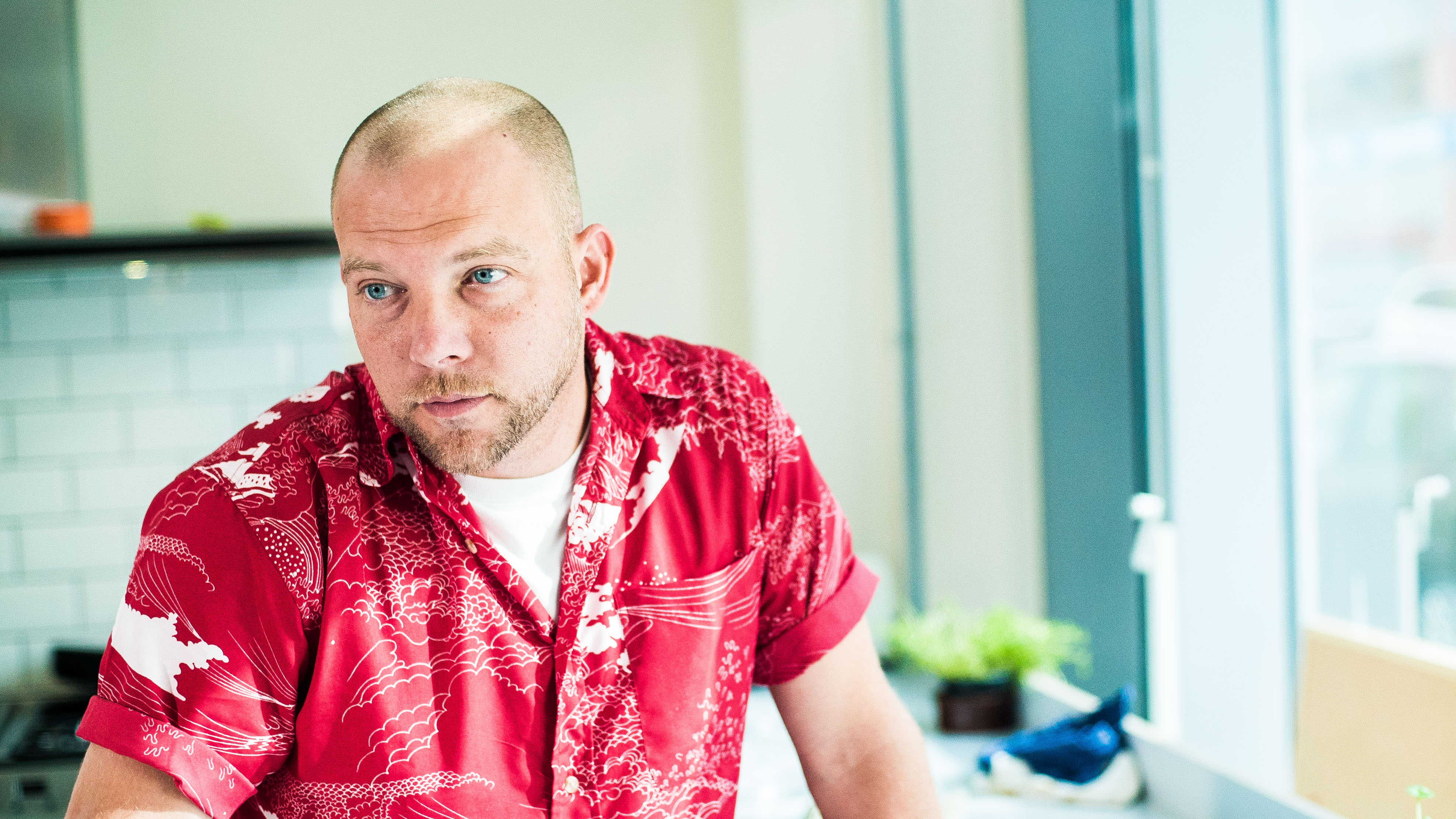 ---
If you have any questions for Adam, or just want to say nice things about him (he loves a compliment!), let him know by leaving a comment and we'll get back to you with his answer.