How organic is organic?
You've seen the claims on our website and shouted from the proverbial rooftops, but just how organic are our vegetables really? We get asked this question by our customers a lot, wanting to know how far their Gousto ingredients have travelled and whether they really have been plucked straight from nature's bosom and into their box.
It's a fair question at a time when genetic modification and chemical farming methods has rendered some food practically unrecognisable. To answer it we wanted to do more than just mumble some vague assurances, we wanted to literally get to the source. So it was that at an ungodly hour on an unusually sunny November day, a few of us donned our wellies and trekked our way up to Lincolnshire for a dose of rural charm, and to visit the home of our gorgeous Gousto veg.
We began our pilgrimage in the picturesque village of Tealby, the very embodiment of English quaint. Here our partners Countrywide Produce made us feel snugly at home at their home-office HQ; a veritable feast for the eyes that seamlessly blends the modern workspace with the glory of the surrounding countryside.
"It all started with potatoes" says Mark. They founded the business 10 years ago, sourcing and supplying organically grown spuds from local farms to wholesalers. Their business has since expanded tenfold, scaling distribution methods from small vans, to trailers and now to delivering a variety of fresh, locally sourced produce by the truckload to high-end reselllers like M&S,Waitrose and of course, us.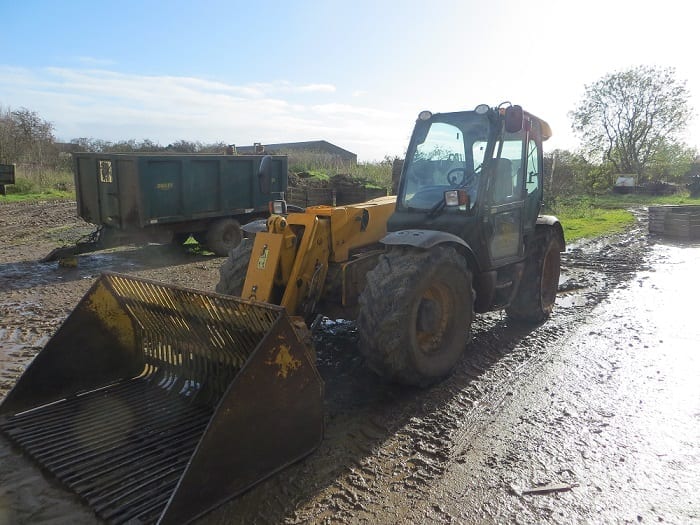 "40 kilos of potatoes are being lifted as we speak" explains Steve. Modern technology has dramatically improved harvesting methods; which are now flexible and unencumbered by the whims of weather or climate. "Our forecasts are continually intensifying and we're having to rapidly scale our processes. But we love it, working here and doing what we do. It's the life!"
A few cups of tea and biscuits later and we're finished basking in the glow of that epic office view and off to visit one of the local organic farms. Steve explains that organic farms are a rarity in the area, and yet the soft friable soil is amongst the best in Europe. We were about to witness a unique sight; hundreds of acres of farmland filled with organic vegetables sprouting defiantly in the winter sun.
Alice from our sourcing team gets countrified in a field of leeks
Parsnips, leeks, turnips & carrots; ripe for the picking and growing as nature intended. Steve soon had us getting our pansy city hands dirty and unearthing some of the natural nosh for ourselves. He showed us how straw is laid upon the vegetables to retain warmth when temperatures drop; the bounty is harvested when it's needed, and there's not a grape of wrath in site.
Down at the barn, we saw the freshly harvested parsnips being prepared – the harvester can't cut them too closely to the top or they might be damaged, so they are manually trimmed before being cleaned in what can only be described as a great industrial washing machine. There is some controversy surrounding the cleaning process. Many people do not want unwashed vegetables or lack the time to clean them, yet the layer of soil provides a protective coating against damage and decay. It's a toss-up between looks and utility, and looks are winning.
How do you prefer your organic parsnips?
For the next stop on our veggie voyage we head down south to Boston, where the countryside is flat and a little lack lustre when compared to the rolling fens and wolds of Lincolnshire. Here we meet a tougher, hardier soil, and the modest abode of the Gousto warehouse; Spalding. While a far cry from a bustling haven of culture or beauty, do not be deceived by the surface bleakness of this landscape; for it harbours some 300 acres of biodynamic splendour.
 Woodlands Farm , where Countrywide source much of our produce, is a farming project that builds upon the already acclaimed methods of organic farming with the use of biodynamic farming; widely acknowledged to be one of the most sustainable forms of farming in existence.
Biodynamic farming operates by the cycles of the moon & uses various special preparations to enhance the vitality of the soil and its produce. Far from a new-age fad, it predates simple organic methods of farming as the farming method of choice by our ancestors. Woodlands is certified by the BDAA (The Biodynamic Agricultural Association) whose trademark is the Demeter Symbol – find out more about it here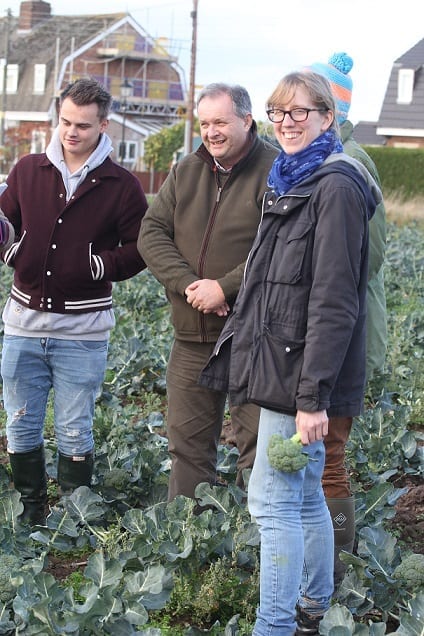 Standing in a lush green broccoli field bursting with the latest biodynamic offerings of the land; it is not hard to buy into the validity of this method. The land speaks volumes of plenty, and proffers an alternative to the coiffured and chemical-laden products that line most supermarket shelves. So when the charismatic and eco-ardent landowner Andrew Dennis tells us that he stayed up late stirring a vat of fertiliser that had previously been buried in a cow horn by the light of the full moon, we can't help but think it must be paying off.