Carignan grapes produce wine somewhere between chewy Rioja and nice, juicy Merlot. Our délicieux dishes like Fish a la Meuniere and Crispy French Tarragon Chicken are, quite frankly, incomplete without the black cherry notes of this inky ruby red with hints of sweet vanilla.
Rugged heathland around medieval citadel, Carcassonne, lends its character this power-house red. From low-yielding, 40-year old  vines it's aged in oak; a bold tipple destined for hearty, southern French dishes.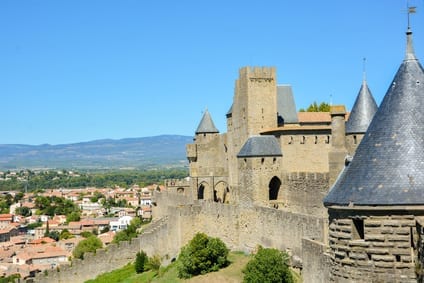 Available now from the Gousto marketplace for just £7.95 a bottle. Magnifique!