Never underestimate the importance of a good breakfast, fuelling us for the day ahead and affording children countless opportunities to root around in cereal boxes. While us Brits have developed a penchant for soggy cereals and coronary fry ups, this humble staple adopts various guises throughout the world; ranging from savoury to sweet, and from healthy to downright decadent. In recognition of national breakfast week we're sharing some of our top picks!
1. Mexican Omelette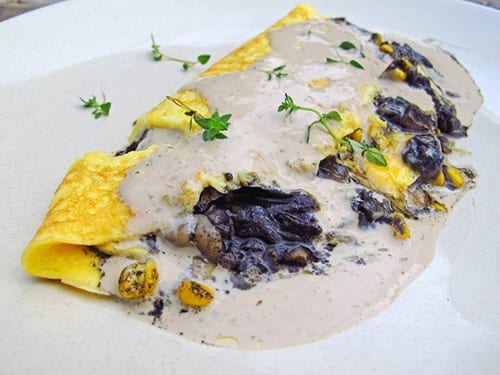 From the nation that bought us tequila and oversized sombreros comes this bizarre concoction of omelettes and infected corn fungus. And there really is no way of making that sound pleasant. Huitlacoche, or corn smut, is a type of black fungus that infects ears of corn, and is harvested as a delicacy in Mexico. And they eat this bad boy for breakfast!
2. American Scrapple
Not the loveable scamp from Scooby Doo but a bonafide barmy breakfast. Only in America would a congealed loaf of hog scraps and cornmeal be deemed worthy breakfast fare. Scrapple is best known as a rural American food of the Mid-Atlantic States and is usually pan-fried in lard before being served, most likely by a buxom broad at a roadside diner. A greyish hunk of pork offal, liver and cornmeal, this one's not for the faint-hearted.
3. Crab Porridge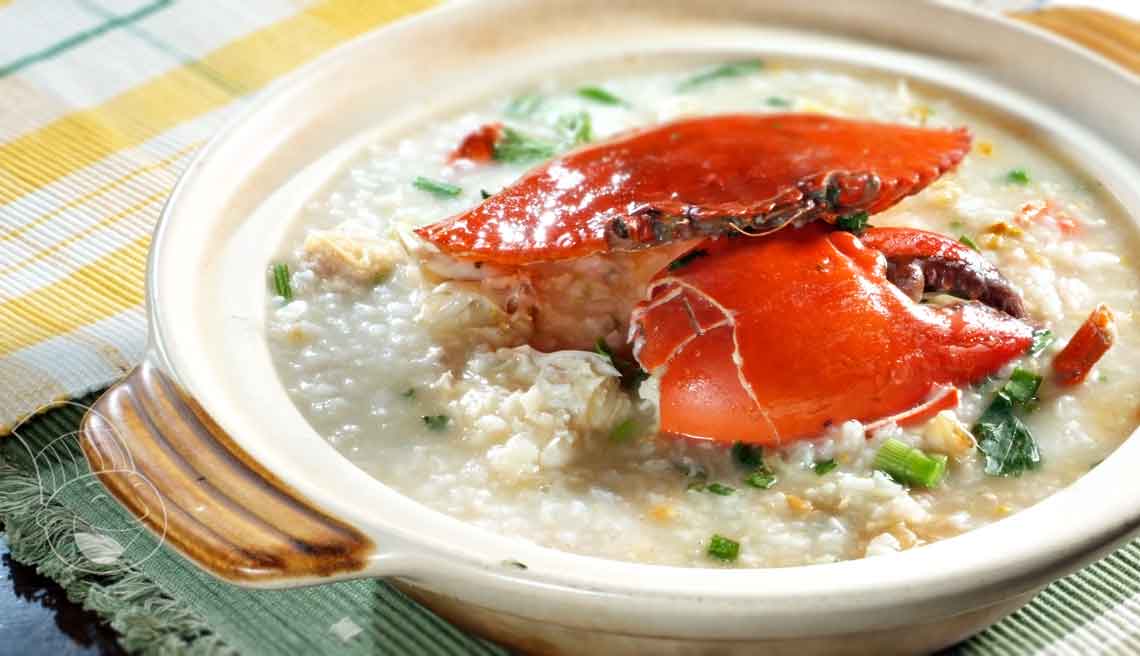 Seafood for breakfast would be awesome! Said no one ever. Yet according to dependable news source the Daily Mail we could all soon be trading in our rice krispies and toast for crustacean-filled porridge and seaweed flakes. As the world gets smaller and palates develop it is foretold, we will acquire a new fondness for fiery and fishy breakfasts. Most likely we'll transition slowly though, slipping the odd anchovy into our croissants every now and then.
4. Paya
Now over to India, where breakfast is a meal best served feet first. Literally! As if having curry for breakfast wasn't unusual enough, people all over South Asia enjoy this feisty little number with a hefty helping of hoof. A traditional paya breakfast soup can contain anything from cow or goat trotters to buffalo or lamb hooves. Don't be surprised if it comes across as a little heavy-footed.
5. Alaskan Reindeer
Rudolph and pals don't stand a chance before the ravenous demands of Alaskans at breakfast. Head over to untamed Alaskan wilderness with an appetite and you can expect to be greeted with a plated hunk of reindeer meat, perhaps with a side of egg and pancakes. Majestic creatures though they may be, Alaskans have no qualms about chowing down on Santa's most loyal helpers.
 6. Haggis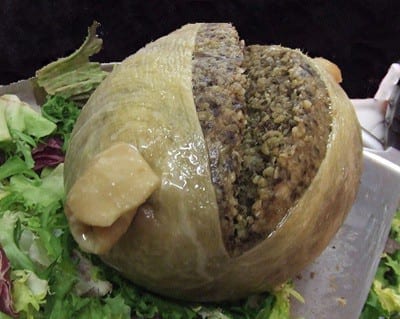 A Scottish institution that instantly conjures up images of tartan-clad Braveheart types, haggis has become a commonplace food oddity. The Monet of the breakfast world; beautifully appetising until you look too close, and then then illusion comes crashing down upon its own revolting innards. Haggis is traditionally served in a sheep's stomach, which in itself is pretty grim, and contains the diced heart, liver and lungs of another sheep, (or possibly the same one).
7. Century Eggs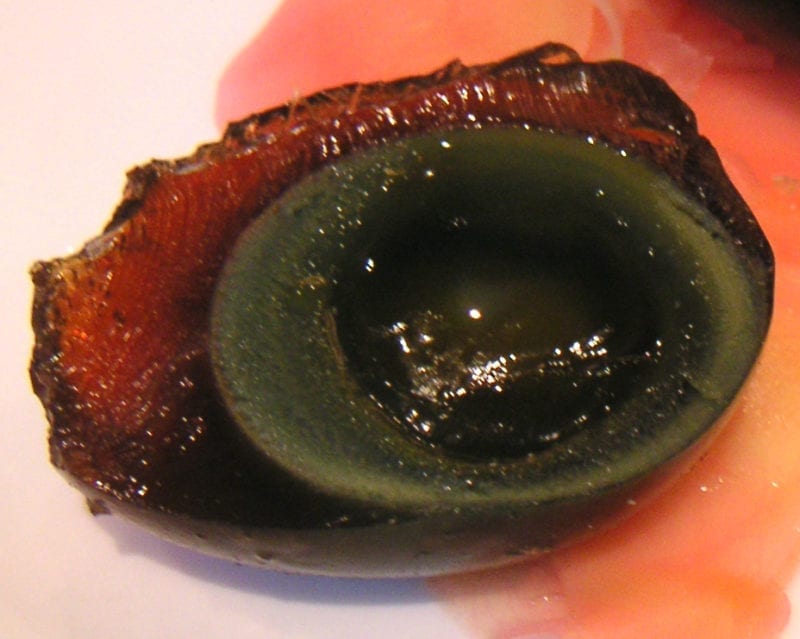 The Chinese are well-known for their adventurous cuisine, no better demonstrated than by century eggs. These are duck, chicken or quail eggs which are preserved in a dubious mixture of ash, salt and clay for weeks, or sometimes months, on end. The result is a dark green, jelly-like oddity with a powerful odor of sulphur and ammonia. A Chinese delicacy hailing back to the Ming dynasty, these are traditionally served as an appetiser or breakfast treat. Truth be told we're not sold on them.
 8. Loco Moco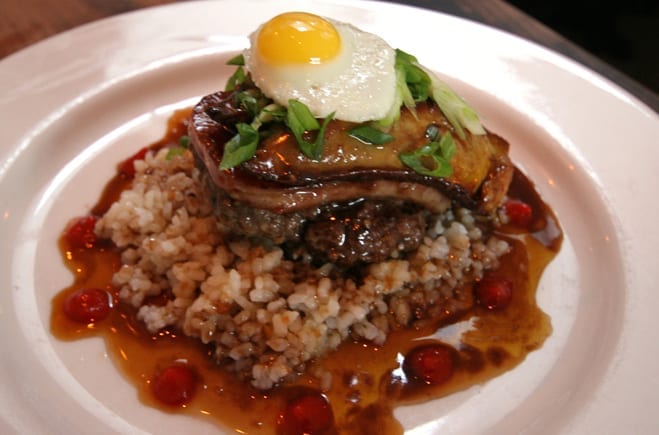 Not one for dieters, this traditional Hawaiian breakfast rivals even the heaviest British fry up when it comes to calories per chomp. In its most traditional variation, a hamburger patty and fried egg are doused in gravy atop a mountainous pile of glutinous rice. Sharing more in common with a Sunday roast than a breakfast meal, it's a wonder Hawaiians can still fit into their grass skirts.
Well that's enough of all that. What kind of wacky foodstuffs do you start your day with? Here at Gousto HQ we're lucky enough to be graced with culinary comforts like creamy multigrain porridge with flaxseeds and berries. A definite step up from those sorry looking cornflakes: