Flo and Alice spent their weekend in Kent, saving apples.
Too small or the wrong colour for retailers, all of this delicious fruit was destined for the bin. "We gleaned 1.8 tonnes of apples in one day – that's over 22,500 portions of delicious fruit!" said Alice, proudly.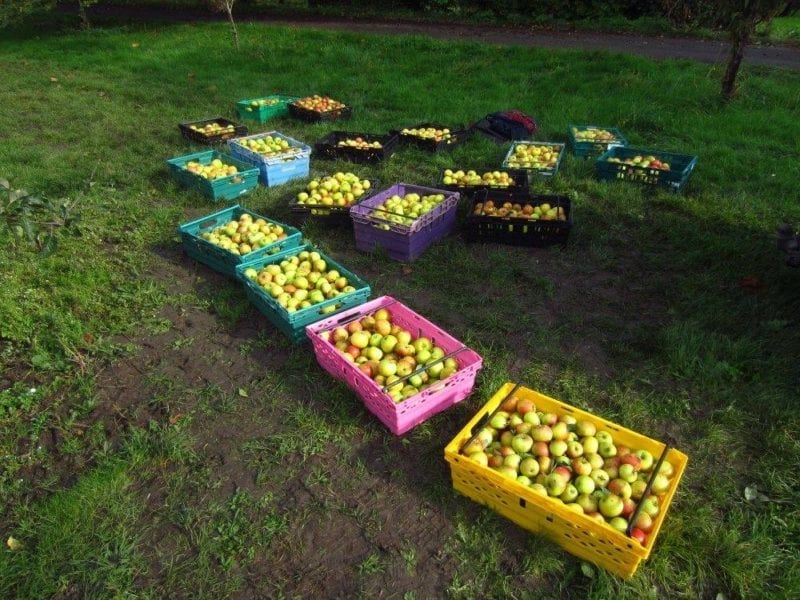 Revitalising the ancient practise of gleaning, the Gleaning Network collects leftover crops from farmers' fields after harvest and donates them to food redistribution charities. It's all run by Feedback, an environmental organisation campaigning to end food waste at every level of the food system.
According to Feeback founder Tristram Stuart, 20-40% of UK fruit and veg is rejected before it reaches the shops, failing to reach the excessively high cosmetic standards set."

Tristram believes that we should purchase what we need and eat what we purchase. Here at Gousto, we feel the same. That's why our ingredients are pre-portioned, so you only get what you need. And not a jot more.
This autumn alone, Gleaning Network UK has saved 4.5 tonnes of fruit. If you'd like to get involved, just fill out this Gleaning Volunteer Form.