Aussie-born nutritionist and prolific health blogger Jessica Sepel understands the dangers of drastic dieting and overexercising; years of study – and lots of practice – have taught her how to find a gentler path to health.
Jessica believes great health starts with positive lifestyle changes such as rest, less stress and more family time. We couldn't agree more, here at Gousto.
In her brand new book, The Healthy Life, Jessica explains why what we eat has such a strong effect on our mood and offers over 120 delicious recipes. And she's given us one of her favourites!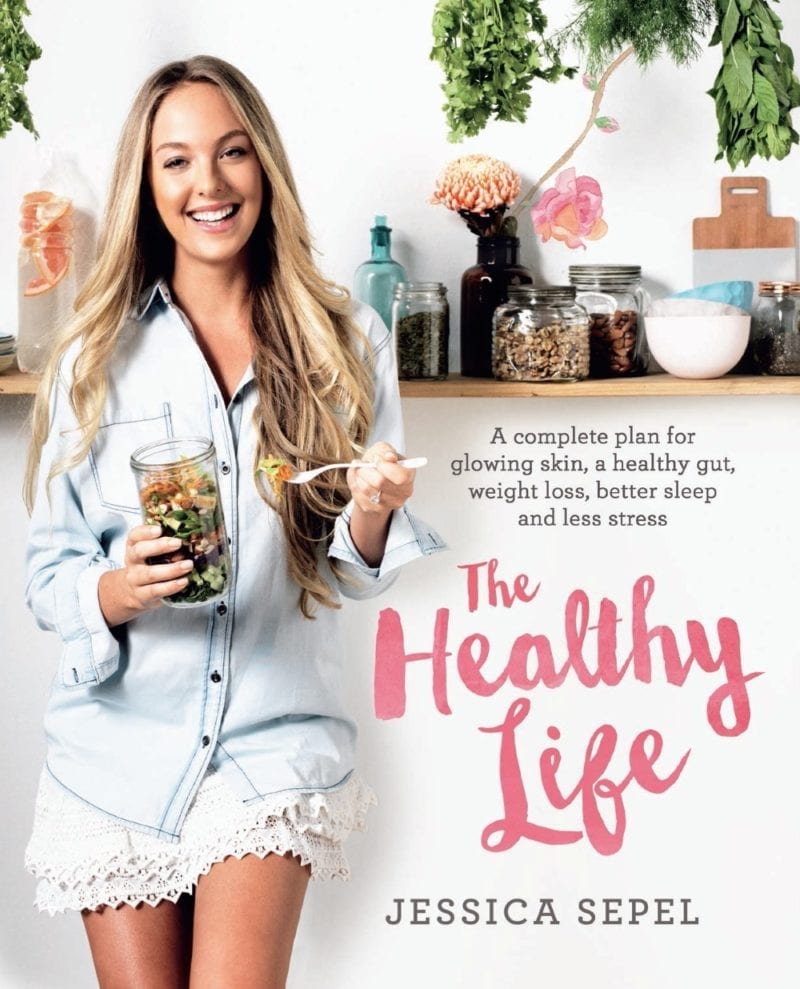 Jessica Sepel's Cauliflower Cottage Pie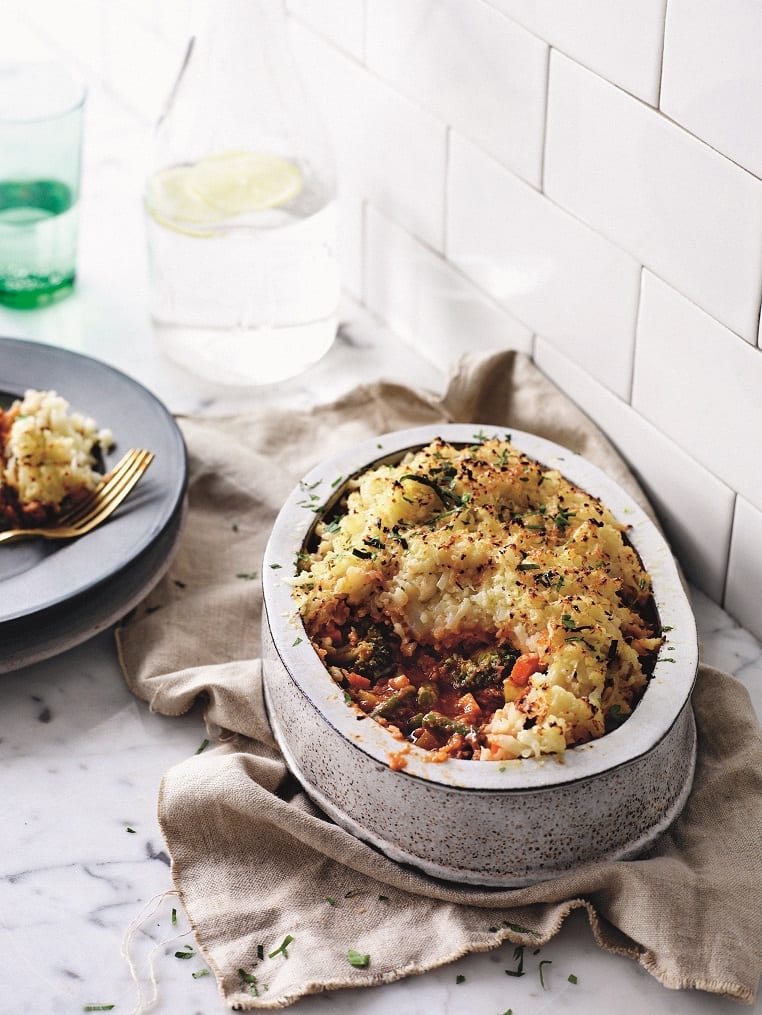 Serves 4
"Classic comfort food at its finest – my family loves this dish on cosy winter evenings"
– Jessica
1 tbsp extra-virgin olive oil
2 garlic cloves, crushed
1 red onion, finely chopped
500g organic beef mince
1 carrot, finely diced
1 courgette, finely diced
150g green beans, trimmed and cut into bite-size pieces
1 small head broccoli, cut into bite-size florets
700ml organic tomato passata
1 tbsp thyme
½ head cauliflower, cut into florets, steamed
¼ cup milk of choice
Himalayan salt and ground pepper
2 tbsp finely grated parmesan
2 tbsp chopped parsley (to serve)
Preheat the oven grill to medium-high
Lightly grease a baking dish
Heat the olive oil in a large, wide-based pan over a medium-high heat
Cook garlic and onion for 5 min or until softened
Add the mince and cook for 5 min or until browned
Add the carrot, courgette, beans and broccoli to the pan and cook for 3-4 min
Add the tomato passata and thyme, stir and cook for 10 min or until the vegetables are tender
Season and spoon the mince mixture into the baking dish
Place the cauliflower and milk in a large bowl and roughly mash
Season and spoon over the mince
Sprinkle with the parmesan and lightly drizzle the top with olive oil
Grill for 5 minutes or until lightly browned
Garnish with chopped parsley and enjoy!
Give it a go! You can tweet snaps of your cottage pie creation or join Jessica's 100,000 Instagram followers, hashtagging #TheHealthyLife, and keeping up to date with her super healthy, headline-hitting life.
*
Get fresh ingredients  delivered to your door and cook from scratch with Gousto. Grab £15 off your first order here