In Defence of British Cauliflower
If you ordered our Caramelised Roast Cauli Curry recipe that was on the menu last week, you'll be getting a British cauliflower in your box. That's more unusual than it sounds.
At the start of the month, The Sunday Times published an article revealing that British cauliflower farmers are going through tough times, with hundreds of thousands of British cauliflowers going to waste. There are a few reasons why:
1. Spells of warm weather over the Winter has caused the caulis grow quickly, becoming ready for harvest sooner than expected
2. Supermarkets have strict policies to make sure they're never short of stock, so they import Spanish cauliflowers instead of seasonally dependent British ones
3. Globalisation has meant that the familiar cauliflower has been overshadowed by more exotic veg becoming available
We're champions of seasonal produce. When British vegetables are in season, we like to incorporate them into the recipes on our menu. As it's cauliflower season now, we our Caramelised Roast Cauli Curry recipe was on last week's menu. In May, we'll be celebrating the start of the British asparagus season as well as our herb season (with British parsley).
In order to provide great quality vegetables all year round we source some of our veg from other countries. We do this through our suppliers, who work with overseas farmers who share our values, providing produce that's full of flavour that we're proud to put in our boxes.
If you want to support our cauliflower farmers and help get supermarkets to stock British cauliflowers, food waste campaigners Feedback are asking people to say #cauliflowerplease on Twitter or Facebook! Copy and post this message to spread the word:
@Tesco @sainsburys @Morrisons @Asda Help me say #cauliflowerplease by selling veg going to waste on British farms http://feedbackglobal.org/2017/03/show-cauliflowers-love/
If you're looking for some cauliflower recipe ideas, take a look at three of our favourites below:
1. Herby Roast Cauli With Spiced Rice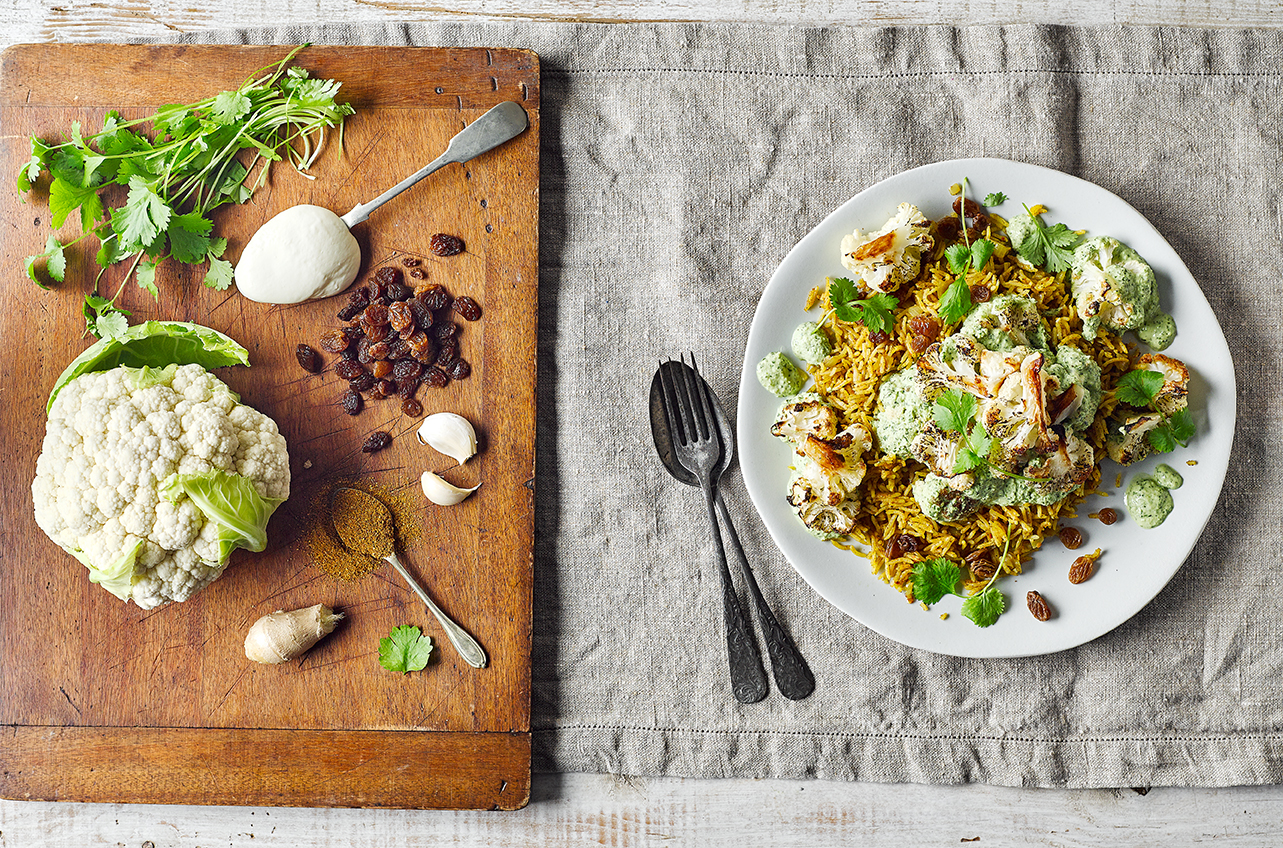 A modern take on Indian cuisine, this dish is topped with a coriander chutney and contains curried rice with sultanas to compliment the roast coriander florets.
2. Caramelised Roast Cauli Curry  
Roasting cauliflower brings out a delicate milky, nutty taste that is perfect in this more classic lentil and cashew curry.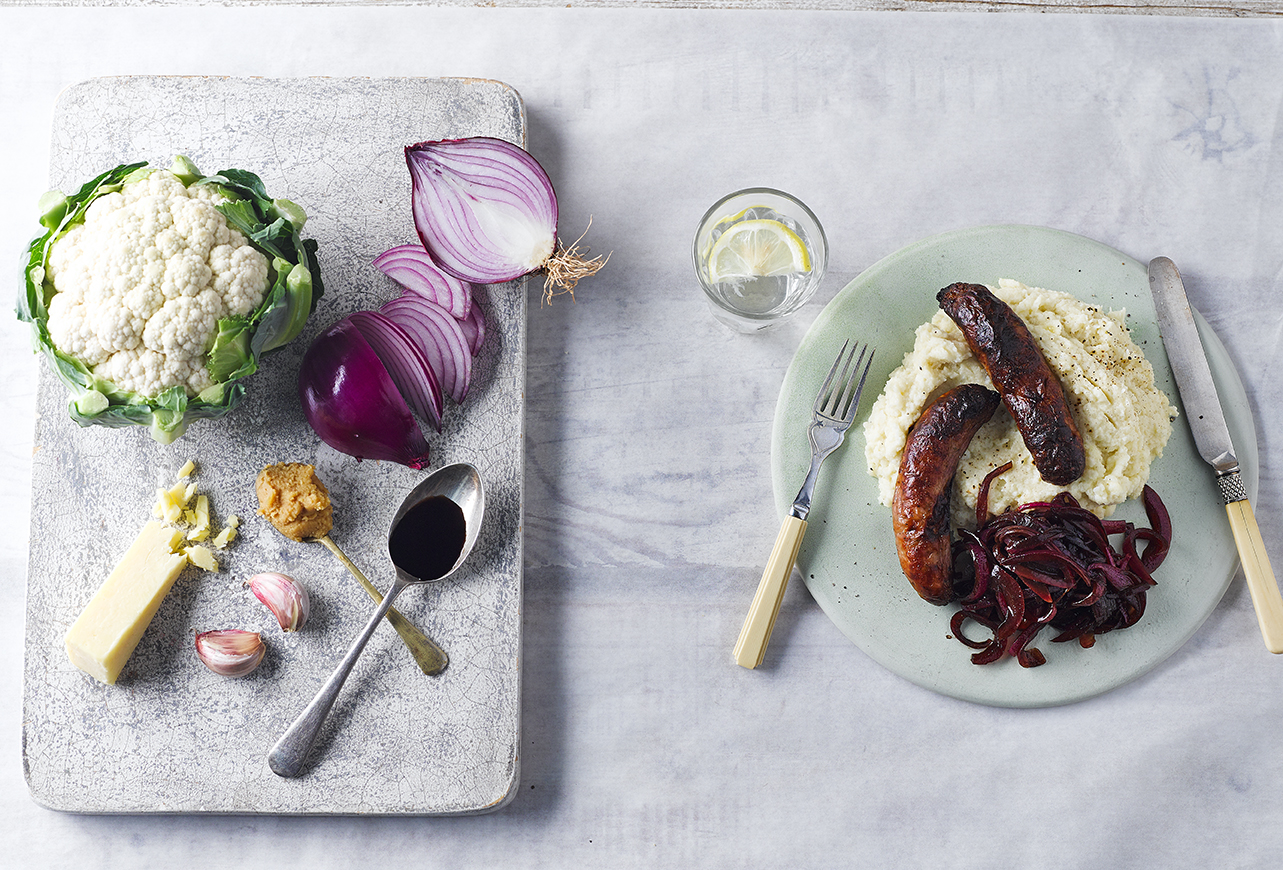 An altogether more British recipe, this dish makes an incredible, light mash out of cauliflower boiled with milk (which helps it keep its white colour) and miso paste (for that umami flavour), then blitzed with more miso and Irish mature cheddar. Topped with golden bangers and caramelised onions, it's moreish to the max!
---
Are you a cauliflower lover? Or maybe you can't stand the stuff! Let us know in the comments.