At The Source – Balsajo Black Garlic
If you enjoyed our Balsajo Black Garlic Burger this week (or even if you didn't!) we thought you might like to know a little more about the story behind those delicious black cloves…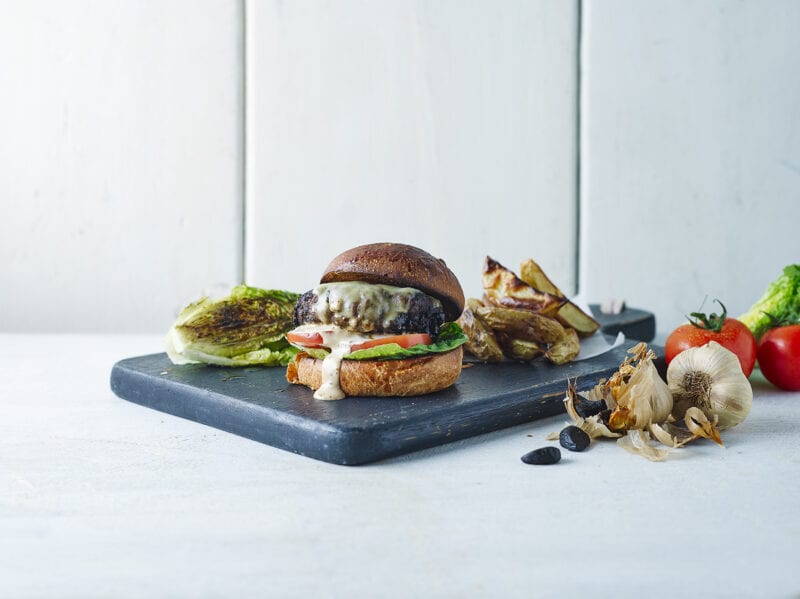 In 2008, Katy Heath owned a small business importing produce. It was through this that she met a Korean supplier who asked her if she had heard of Korean aged garlic. Born and raised in the UK, she had not. Katy requested a sample and receiving garlic that, though not quite the same taste as the black garlic Balsajo produces today, was flavoursome enough to peak her interest. She tried using it in a simple bolognese sauce, and discovered black garlic's delicious x-factor. It improved the sauce hugely, but without overpowering it.
Black garlic was a super exciting ingredient for Katy (and it is for us at Gousto!) – it's rare discover come across a new ingredient that actually has a long history – making it very old. Katy learned all she could about aged garlic, even traveling to Jeju Island, Korea where aged garlic is thought to have originated. In Korea, aged garlic is used as a health product rather than a cooking ingredient, since it retains all the amazing health benefits of fresh garlic but without the same potency of smell and flavour.
Intrigued by the unusual flavour and health benefits of natural aged garlic, Katy set out to perfect what she called 'black garlic'. Together with her brother, Katy experimented with temperature, humidity and oven cooking time, testing and retesting their garlic alchemy until they made black gold. Though the bulbs spend 3 weeks in the oven with a cycle of varying temperature and humidity, the exact details of the ageing and cooking process is a closely guarded secret – this is Balsajo's magic formula.  
In the search for the perfect black garlic recipe, Katy cooked a lot of garlic in a lot of different ways. Some batches lacked the sticky texture of Balsajo's black garlic, many were acrid and most were nothing close to the delicious cloves they are now known for. Because of the range of flavours that can be created by aging garlic, Katy is particular about having her black garlic identified by the Balsajo brand. Katy's garlic has been tried and tested to create a product as consistent as it is delicious, something that can't be said for every product that calls itself black garlic! It would be a great shame to try a bad batch of black garlic and write it off as a result, without ever getting a taste of the good stuff!
At first, interest in black garlic was limited to foodies in search of exciting new tastes. Well, them and Katy's three-year old-son – he could get through a bowl of black garlic in a matter of minutes! As more people tried Balsajo, everyone came up with their own ways to use the delicious and healthy product. For Katy, one of the joys of running Balsajo is hearing all the new and inventive ways her customers find to use black garlic! You can read up about some of these uses in our recent blog post '15 Easy Ways To Use Black Garlic.'