A Flash In The Pan With…Alice Hart!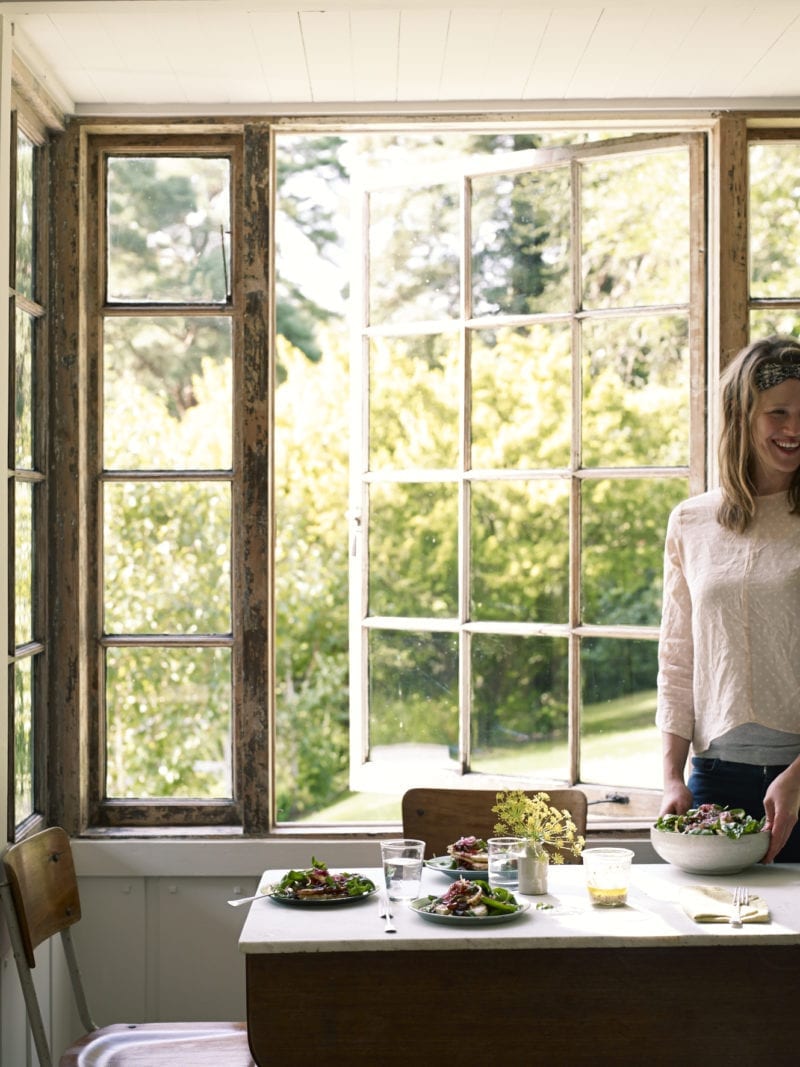 We have a special interview this week with vegetarian cook extraordinaire Alice Hart! The New Vegetarian, Alice's new recipe book, was published by Penguin recently and has been getting rave reviews for its fresh, relevant approach to vegetarian cooking. Alice Hart's Sticky Alliums is on this week's menu right now and is adapted from a recipe in The New Vegetarian.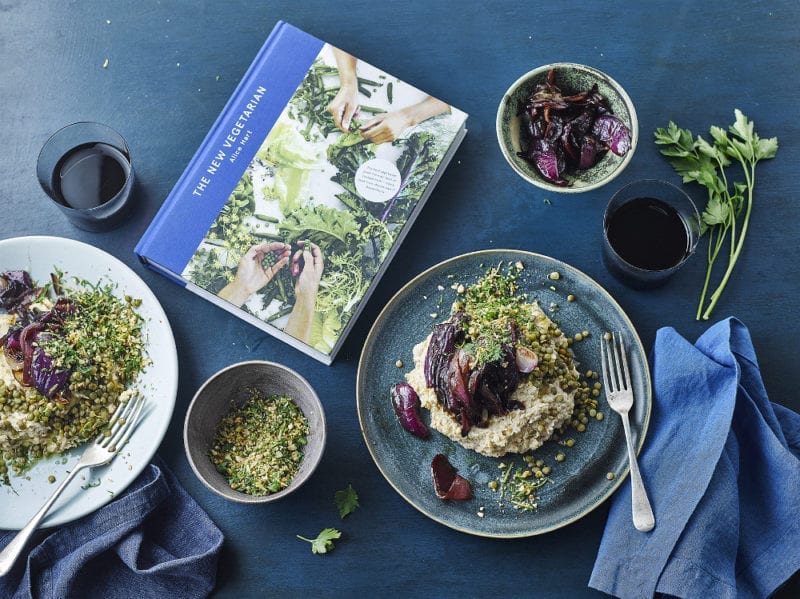 We caught up with Alice on Monday to get her thoughts on cooking and what it means to her…
Hi Alice! How has your week been so far?
Work-heavy, given that it's only Monday as I write this! But I'm working from home in sunny Brighton this week, which I love. Lots of deadlines to keep me out of mischief and said sunshine…
Your recipe book The New Vegetarian came out in March and has been praised as "The new contender for best vegetarian cookbook on the planet" (Gizzi Erskine). Where did you get your inspiration for your recipes?
I find vegetarian recipes the most enjoyable and creative to write. It's a particular mind-set, for sure, but once you're in it, thinking about produce, flavour and texture, without relying on the old 'meat and two veg' model, the recipes follow easily. Inspiration can come from anywhere; it could be fresh produce for sale, food eaten on holiday, a memory, a restaurant supper, a beautiful Instagram image…
We're really excited to have your gorgeous Sticky Alliums, adapted from a recipe in The New Vegetarian, on the Gousto menu this week. Can you tell us a bit more about this dish and the story or idea behind it?
Taking humble ingredients (lentils, onions, shallots, cauliflower…) and making them into something almost celebratory is extremely satisfying. I like coaxing the flavour out of veg, hence caramelising the shallots as a sweet foil to nutty lentils, light cauliflower 'rice' and a sprightly gremolata of hazelnuts and parsley. All the components can be made ahead of time; such a bonus if you have friends to supper on one night, but only have time to prep the night before rather than on the day itself.
What can people expect to discover with your approach to cooking?
I love colour in food, both visually and in terms of flavour so I use a lot of fresh herbs and spice, but I'm essentially (whisper it) a lazy, instinctive cook and tend to chuck things together, relying on good ingredients as a basis. I hope readers will embrace that trait in their own kitchen.
Have any particular people played an important role in shaping your cooking, such as your family, a mentor or friends?
Cooking for friends has always been my favourite thing. I dearly love cooking for other people, bringing them together around a table to chat. Cooking is rarely just about the food.
Do you think it's important for parents to show their children how to cook and teach them new recipes?
I think it's pivotal that children become familiar with the idea of cooking and preparing food from an early age. Not only is it a fun and sensory thing to de-stone an avocado, toss a salad or peel a carrot, it helps to create a healthy relationship with food and an understanding of where it comes from. In my experience, kids are far, far more likely to at least try a new flavour if they have had a big hand in the preparation or cooking of it.
What do you think is the single most important skill in the kitchen?
A cool head. Keeping calm, even if the nuts are scorched and the rice has boiled over is a skill to cultivate. Disasters are rarely irredeemable. Apart from anything else, stressed cooks are more likely to hurt themselves with naked flames and sharp knives around.
Which ingredient do you think people should use more in their home cooking?
Fresh herbs – with abandon! An almost-instant pesto or salsa verde or herb dressing can transform a dish.
What's the single best experience food experience you've ever had?
Picking one is almost impossible… I think being taken to the River Café for the first time when I was about 21 stands out as a lesson in simple ingredients with incredible flavour. I can still remember the exact taste of the tiny, wild strawberries with mascarpone.
…and the worst?!
I no longer eat airline food…!
What are your plans for the rest of this year?
I'm trying to carve out the time to finish a new book proposal, but beyond that I'll be doing various demos and talks for The New Vegetarian, writing and developing lots more recipes in my Brighton kitchen and trying to enjoy a bit of the British summer along the way.
What do you think the future holds for the food industry?
I think we've yet to find a balance and still tend to reel from one super-healthy fad or sensationalised food scare to another, so I would hope temperance is in the offing… Less hysteria and a bit more common sense would be a good thing. Beyond that, I think trying to use up what we buy and not waste our precious food will be a theme.
Thanks Alice!
Alice Hart's Sticky Alliums is available on the Gousto menu until 18th May.
'The New Vegetarian' is available right now from Penguin.